Barndominuim is taking the house-building world by storm! As people look to downsize and live in a more eco-friendly home, tiny houses, container homes, and barndominiums are becoming more popular. Functional and stylish, the options are limitless when building a barndo.
What Is A Barndominium?
A barndominium is the combination of a condominium and a barn. These structures are affordable, low maintenance, and energy-efficient.
They can range between 1,000, 2,000, 2,500, 3,000, and 4,000 square feet, having all the typical features of a traditional home, including cabinetry, windows, doors, insulation, flooring, appliances, bathrooms, and bedrooms.
They are generally steel and include a workshop attached to the residential portion. Many barndominiums will operate a workshop, office space, garage, or auto shop out of their barndo. They provide the functionality of a traditional home and the design of a barn.
Barndominiums vs. Traditional Homes: Cost Comparison
Barndominiums are typically cheaper than traditional homes for several seasons. They can be built more quickly than a traditional home; they are low maintenance, have lower tax and insurance rates, and are more energy-efficient. 
| | | |
| --- | --- | --- |
| Type of Structure | Average Cost | Cost Per Square Foot |
| Existing Home | $223,000 | $148/sq. ft. |
| New Home | $289,415 | $103/sq. ft. |
| Barndominium Shell | $50,000 | $20/sq. ft. |
| Turnkey Barndominium | $220,000 | $140/sq. ft. |
A short breakdown of the benefits of building a barndominium:
Energy Efficiency

Faster Build Time

Workshop Space

Greater Durability

Extra Room
Barndominium Cost Per Square Foot: The Average
According to HomeAdvisor, the cost to build a brand new home in 2022 can range between $117,971 to $450,345, giving us an average of $284,158. This also depends on the home type, Location, and additional home features and customizations. 
Compared to a barndominium, a traditional home will be much more expensive. The cost ranges between $20 to $160 per square foot.
A full turnkey build will range around $95 to $195 per square foot, giving an average of $220,000 to build a barndominium, with sizes ranging from 700 square feet for a one-bedroom to 5,000 square feet for a five-bedroom with a shop.
The final cost depends on several factors, including the materials used and the contractor hired for the project. Other costs to keep in mind include: 
Structural Cost

Exterior Costs

Interior Costs

Building Permits & Inspections

Contractor Costs

Materials

HVAC & Utility Hookups

Additional Customizations 
Another option is to order a prefabricated barndominium shell kit. These include the material you need and allow homeowners to DIY their projects. However, kits will still require building permits, inspections, and running utilities to the structure.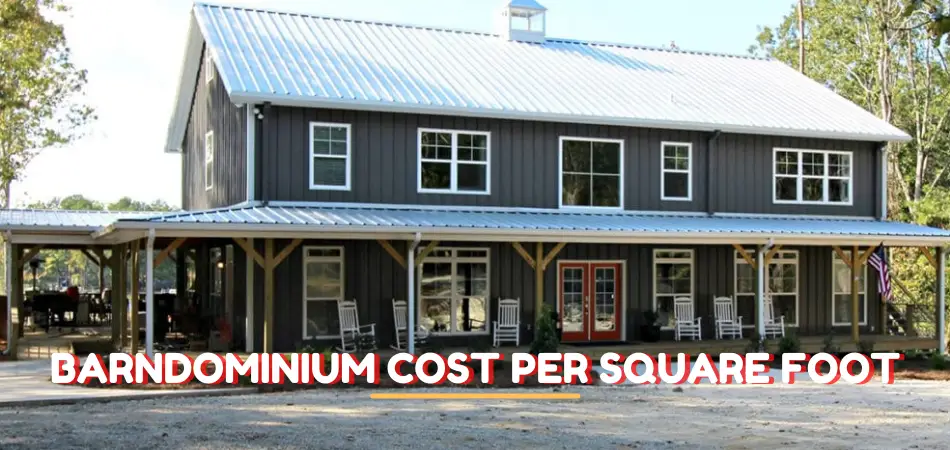 Barndominium Shell Kits: Costs Per Square Foot
The barndominium shell kits can cost as low as $20 per square foot. Here's break down:
Kit Cost: $10,000

Materials: $10,000

Labor: $0 to $20,000
If your barndominium is 1,000 square feet, you're looking at $20 per square foot between the kit cost and the materials. Using a kit is a great way to cut costs and make building a barndominium more affordable. The kit costs refer to a barebones structure that includes walls, beams, and a roof. This means you'll need to be prepared for other out-of-pocket expenses to finish the rest of the build-out.
While these are more affordable than traditional homes, you need to consider the additional features to turn your barndominium into a livable home.
Barndominium: DIY Building Costs
The Foundation: $6,000 to $24,000
The foundation is one of the most vital aspects of the building. A concrete slab will help prevent flooding and termites and speed up construction. The average cost for a 4-inch reinforced concrete foundation slab is $6 per square foot.
This can add an extra $6,000-$24,000 to the total cost of your barndominium. You'll also need to include the cost of labor for installation.
Electrical: $4,000 to $16,000
Any residential property will require electrical and plumbing along with a Certificate of Occupancy. This means that your home needs to pass an inspection by a licensed inspector. These requirements depend on your state, city, and county. 
To wire your home, which includes outlets (indoor & outdoor), major appliances, and a circuit panel, and paying a professional electrician can run around $4 per square foot.
Giving you a total of $4,000-$16,000. The price also depends on how much power you need to run to different parts of your barndominium. Keep this in mind as you decide whether or not to add something like a workshop or auto garage.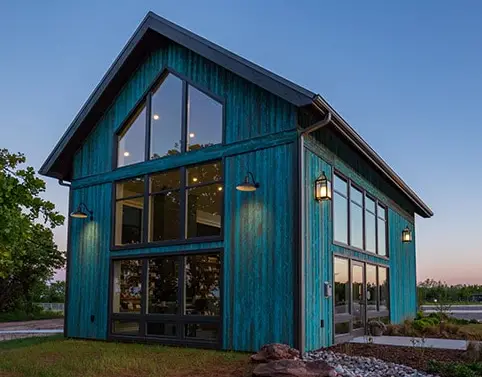 Plumbing: $4,500 to $18,000
For new construction, installing piping, and hooking up showers, bathtubs, sinks, and toilets, you're looking at between $4.50 per square foot.
The prices of copper have increased significantly over the years, putting the final cost at $4,500 to $18,000 on barndominium plumbing. You'll need to consider the number of bathrooms, toilets, sinks, tubs, showers, and hookups you have throughout the barndominium.
Windows & Doors: $20,000
Barndominium shell kits generally come with cutaway areas for both windows and doors. However, the exact costs will depend on the type of windows and doors you purchase and their size.
For example, if you decide on energy-efficient windows, it will increase the price tag. But including installation, you can expect to pay around $20,000 for door and window installment for your barndominium. 
Depending on your shell kit, they might include windows but be sure to check with the kit provider so you can adjust your budget. A good way to budget is to figure around 20% of the cost of the kit for the cost of windows and doors.
Kitchen Countertops, Cabinets, & Appliances: $50,000 to $70,000
The kitchen will likely be the most expensive aspect of the home. These costs will largely depend on the size of your barndominium and any customizations you want. Items like custom cabinets, countertops, light fixtures, and appliances can add up quickly. 
It's important to decide on your budget and what is most important for your kitchen to have. For example, if you want nicer appliances, you might have to choose a less expensive material for your countertops or vice versa. 
You can expect to pay around these costs for top-of-the-line appliances:
Refrigerator

: $900-$8,000

Oven/Stove

: $650-$3,000

Dishwasher

: $400-$700
Bathrooms: $5,000 to $50,000
While this price range might be a wide average, it goes back to the size, how many, and the type of bathroom you want for your barndominium. The national average for bathroom remodeling ranges from $70 to $275 per square foot.
The cost will increase as you add custom showers, flooring & tiling, sinks, toilets, tubs, cabinets, and fixtures. 
Like the kitchen, decide on your budget and what you really want in your bathroom. Look for lower-end materials that still function in favor of a better shower or tub. 
Flooring: $8,000 to $32,000
Most shell kits will have a concrete slab, which you can save cost by simply painting and sealing the slab. The cost will depend on the materials you use if you want something more like wood or tile.
Wood floors and tile will generally cost the most, with other options including carpet, engineered wood flooring, and linoleum.
Hardwood Floors Cost:

​​Average cost is between $6 to $12 per square foot

Carpet Cost:

Average cost is $2 to $3 per square foot

Tile Cost:

Average costs between $14 to $25 per square foot s

Linoleum Cost:

Average cost of vinyl or linoleum is between $3 to $7 per square foot

Engineered wood flooring

: Low-end average between $3 to $5 per square foot, mid-range $5 to $10, and high-end between $8 to $13 per square foot.
Roofing: $5,000 to $11,000
The average cost of a new roof in the U.S. is roughly around $8,000. The price generally depends on the material (metal or shingles), the size of the barndominium, and the cost of labor to install the roof.
The roof is one of the most vital parts of any home, and we recommend not going the cheap route. A poorly installed roof can cost big money down the road.
It's also important to consider your Location's climate and severe weather patterns. For example, California barndominiums need to withstand the intense heat of the state, while barndominiums in Wisconsin are prone to tornadoes. 
Siding: $5,000 to $17,000
The average cost for siding a barndominium is going to be around $10,000, with most homeowners spending between $5,000 to $17,000 ($2-$15 per square foot). Low-end siding can average around $2,300, with high-end upwards of $90,000 or more. These costs also include the price of materials, labor, and site cleanup.
For example, different siding options are going to factor into your cost:
Vinyl Siding: $6,000 – $13,000

Cedar Siding: $16,000 – $33,000

LP Siding: $10,000 – $20,000
Additional DIY Barndominium Costs
Additional costs to finish out your barndominium shell kit include:
Wall Insulation

Electrical & Plumbing Hookups

Driveways

Landscaping

Porches/Desks

Exterior Lighting

Hot Water Heater

HVAC
Turneky Barndominium: Costs Per Square Foot
Turnkey barndominiums are a great alternative to shell kits if you are not interested in a DIY project or hiring subcontractors.
What is a turnkey barndominium? 
A turnkey barndominium is completely renovated, ready to move in home. It can be more expensive, but all you have to do is move in. It includes flooring, windows, cabinets, insulation, and utility hookups.
The average cost to purchase a turnkey barndominium is around $150-$160 per square foot. While this is more expensive, you are not having to hire contractors or materials or go through all the hassle of building inspections and building permits. 
What is included:
Stained concrete floors
Double pane windows
HVAC system
Drywall and Insulation
Turnkey Barndominium Average Cost
A good way to figure out the average cost for a turnkey barndo is simply deciding the size floor plan you want and multiplying it by the average cost. For example, check out the table below to see what you might pay at $150 per square foot and a workshop at $50 per square foot.
| | |
| --- | --- |
| Floor Plan Size  | Average Cost |
| 1,000 sq. ft. | $100,000 |
| 1,500 sq. ft. | $150,000 |
| 2,000 sq. ft. | $200,000 |
| 2,500 sq. ft. | $250,000 |
| 3,000 sq. ft. | $300,000 |
| 3,500 sq. ft. | $350,000 |
| 4,000 sq. ft. | $400,000 |
Depending on the floor plan and the workshop size, you could be looking at around $150,000 to $600,000 on the high-end for a turnkey barndominium. Other costs might include:
Workshop: $35-$60 per square foot
Desk/Porch: $30-$50 per square foot
Heated/Cooled Spaces: $125-$140 per square foot
Turnkey Barndominium: What's Included
Plumbing & Electric

Stained Concrete Floor

Windows

Cabinets & Countertops

Drywall & Insulation

HVAC 

Water & Heat Tanks
Check with the manufacturer before purchasing the home to know exactly what is included in your barndominium. Knowing what's not included will help you budget for the items you need and want to install before or after you move in.
Barndominiums: Floor Plans & Layouts
When choosing your barndominium floor plan, the important thing is to know what you want your new home to feature. The variety of layouts and floor plans will help you visualize what customizations you'll need to make.
The layout shows you the available space you'll have, along with additional features like a workshop or garage. 
The price of these different floor plans will be determined by whether you are building or buying a barndominium. Whether it's an open concept or living space with a large shop area, your floor plan is vital in building or buying your barndominium. 
Barndominiums can range between 1000 to 3000 square feet. That space can go fast when you start adding bedrooms or additional storage. Choose a floor plan that helps you maximize all your space.
Also, remember how many people will be living in the home, how many bedrooms and bathrooms you need, and if you want one or two floors.
Small Floor Plan Example (938 Square Feet)
This is an example of a small floor plan. This barndominium is 938 square feet, and according to guidelines, this amount of square footage could operate as a one or two-person home.
It's great for a plot of land (even as small as a quarter acre) and would serve perfectly for a single person or a growing family.
The floor plan example below is set up for one person or a couple, including one bedroom and one bathroom. It's considered a one-floor barndominium as it sits over a 3-car garage. For those who don't need a 3-car garage, the space could be used to build out another bedroom, game room, office, or extra storage.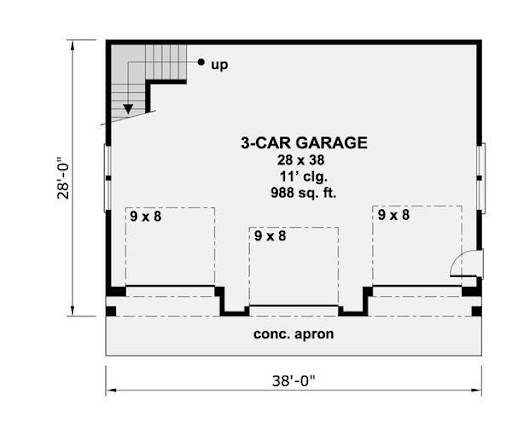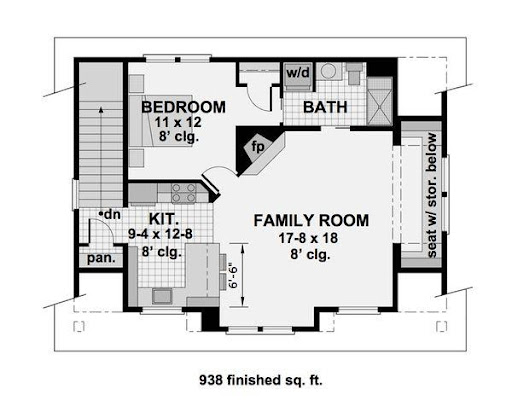 Medium Floor Plan Example (2,540 Square Feet)
For those needing more space, mid-size barndominiums might be a better option. This medium barndominium floor plan is 2,540 square feet. It includes 3-4 bedrooms and three bathrooms and has two floors with room for three cars.
Again, if you do not need space for three cars, it could be used for extra storage, an office, a game room, or another bedroom. The kitchen, dining area, and great room are set up as an open concept.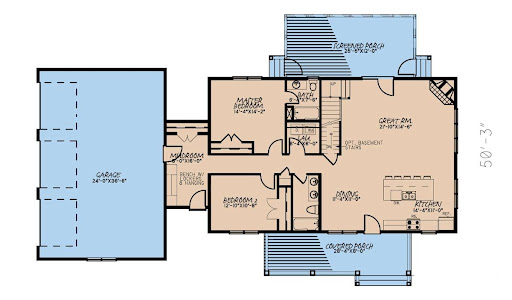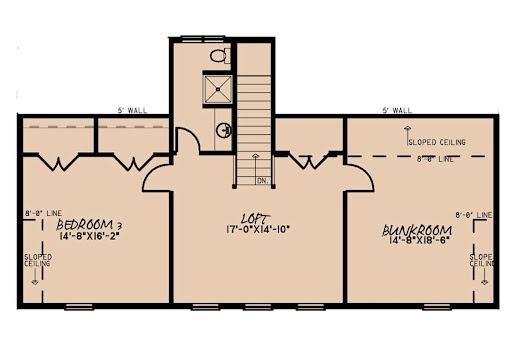 Large Floor Plan Example (4,724 Square Feet)
A larger barndominium will be ideal for looking for lots of extra space. These floor plans are ideal for big families or those who love entertaining. This large barndominium features 4,724 square feet with five bedrooms, 4 ½ bathrooms, two floors, and a 4-car garage. The kitchen offers a breakfast bar, kitchen island, pantry, and additional walk-in pantry.
Additional rooms include a mud room, upstairs laundry room, and living room that can be used as an office, study, or family room.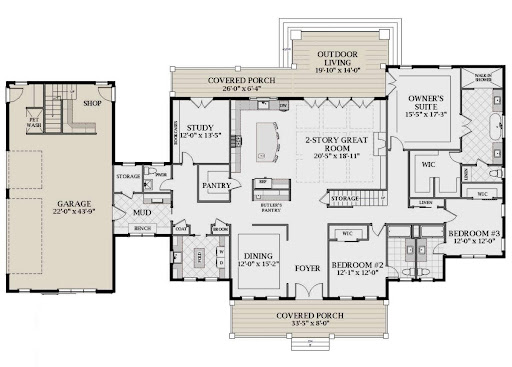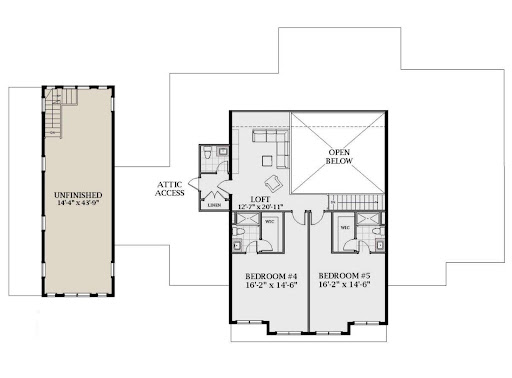 Barndominium: Additional Costs To Build or Buy
Outside of the typical costs to build or buy a barndominium, there are other things to factor into your budget. Also, remember that you'll need to receive exact quotes from each licensed professional and contractor for your project. Labor prices, inspections, and materials will differ from state to state. What might cost you $500 in Missouri could cost you $2,000 in California. Prices vary from Location to Location.
Here are a few additional costs to factor into your total barndominium budget. 
Travel & Delivery Costs: $5,000 to $15,000

Location: $20 to $150 per square foot

Customizations: $100 to $1000

Price of Steel: Cost Varies

Costs of Labor: $10,000 to $80,000

Cost of Land: $1,500 to $190,000

Clearing The Land: $500 to $8,000

Structure: Cost Varies

Permits & Inspections: $50 to $200

Loan: 3.5% to 20% Down Payment

Property Taxes: Based on State
Travel & Delivery Costs: $5,000 to $15,000
Even if you're purchasing a shell kit, you essentially have an entire building shipped to your Location. Because of that, barndominium kit providers will only ship within 50 to 750 miles. This often includes a delivery fee per mile traveled. The cost of travel and shipping could cost you an extra $5,000 to $15,000 to have your barndo delivered.
Your Location: $20 to $150 per square foot
While the trend of barndominiums is becoming more common throughout the United States, your area might still be new to the house-building trend. This will likely affect how much you'll pay for a barndominium. Texas has companies that specifically build or provide barndominium kits for homeowners. Because of this, the price per square foot can be as low as $20. However, if your state only has one option for building barndominiums, it could be on the high end of $150 per square foot.
Customizations: $100 to $1,000
Because you are buying or building a barndominium, the sky's the limit when customizing your home. You have the freedom to add a workshop, porch, extra bedrooms, or a loft. However, all these items can add up quickly from a few hundred to a few thousand. Consider the cost of all the add-ons and if it fits within your budget. We recommend ensuring you have the funds for the basic home features like a kitchen, bedroom, and living space. 
Price of Steel: Cost Varies
Even though barndominiums are more affordable than a traditional home, the fluctuating price of steel will factor into your overall cost.
When steel prices rise, the manufacturers who provide them have to increase their prices to stay profitable. Therefore, track worldwide steel prices to prepare you for what you'll be paying.
Costs of Labor: $10,000 to $80,000
Especially when you decide to build a barndominium, the labor cost must be factored into the budget. As mentioned above, each contractor and builder will have their set prices for a crew.
You might be looking at an extra $10 to $20 per square for the overall cost of the build. Factor in an additional $10,000 to $80,000 to account for the cost of labor to turn that pile of material into a livable structure.
Land: $1,500 to $4,500 per acre
If you plan on new construction, you need a place to build. This means having a plot of land to have your barndominium. You'll need to have pre-existing land in your name, or you'll need to invest in a new plot of land.
The national average for a single acre of land was around $4,420 in 2021. But remember that these prices will also depend on which state you reside in and plan to build your barndominium. 
Clearing The Land: $500 to $8,000
Unless you already own land that is already leveled, you'll likely be paying to have the land cleared for new construction. This will require professionals to clear trees and large rocks and survey the property. Depending on the land and the company you hire, this could cost anywhere from $500 to $8,000.
Structure: Cost Varies
Whatever you are building, you need to ensure that the place you're living in will be durable enough to withstand local weather. Steel buildings are known for their strength and durability, but you might need to consider investing in reinforced beams and a strong roof. 
States have severe weather patterns, including tornados, flooding, high winds, and snowstorms. Learn about what is common in your Location and equip your structure accordingly.
Permits & Inspections: $50 to $200
Permit fees and building inspections largely depend on the project type and county. Whether you're building or buying, you'll need to have these already taken care of before you move forward on your barndominium project. 
You need permits and inspections for remodeling or renovating an existing structure. Structures that fall under this category are commercial buildings, houses, sheds, decks, fences, patios, pools, and garages. Not attaining the right permits could lead to fines and double the normal price of permit fees. 
The city's Building Inspection Office often issues building permits. They have all the requirements and types of permits you'll need to get your project off the ground. This requires items like survey reports, blueprints, and inspections completed by a licensed professional. The price of these permits depends on your state.
Loan: 3.5% to 20% Down Payment
For many people, taking out a loan to build or buy a barndominium is going to be a common route to take. A financial institution can provide the financing you need, but you'll need to meet the requirements to be approved.
Lenders look at credit scores, debt-to-income ratio, current income, and employment. Traditional loans require a 20% down payment to secure financing for a new home (building or buying). Though there are options as low as 3.5% down, depending on the lender and the type of loan you get.
An additional option could be a construction loan. These types of loans can be easier to get and approve. This type of loan would only work for those deciding to build their barndominium. You'll need to speak with a lender on the options for turnkey barndominiums or DIY shell kits.
Property Taxes: Dependent on Location
You'll have to pay property taxes yearly for any property or home you own. However, because some barndominiums are classified as a dual-use structures, they will have a different tax rate than a traditional home.
The best way to determine your tax payout is to speak with your city's tax assessor. They can help give you an idea of what you'll pay. Also, each state has a different property tax; some more, some less.
Average Property Tax By State
Wisconsin: 1.68% (8th highest in the U.S.)

California: 0.73% (Below the national average)

Texas: 0% (The state does not have property tax)
Conclusion 
Now you have a complete guide on what it might cost you to build a barndominium. Next, it's time to research, review floor plans, and decide on the customizations you want, along with what your state requires.
That said, you can expect to pay between $20 to $160 per square for your barndo. While an average of $200,000 for a new build might seem expensive, it's still cheaper than building a traditional home from the ground up.
Barndominium Cost Questions
How much does it cost per square foot to build a barndominium?
The average cost for a barndominium is between $20 to $160 per square foot. A turnkey barndominium will average between $95 to $195 per square foot.
What is the average cost of a barndominium?
Based on the average square footage, a barndominium will cost around $190,000 to $220,000, with sizes ranging from 700 to 5,000 sq. ft.
Is it cheaper to build a barndominium?
Yes. The average cost to build a traditional home is between $100 to $200 per sqft, with customizations adding an extra $500 per square foot. The average cost of a barndominium is between $20 to $160 per sqft.
How much does it cost to build a 1500-square-foot barndominium?
To build a 1,500-square-foot barndominium would cost $30,000 on the low-end and $240,000 on the high-end, not including additional customizations.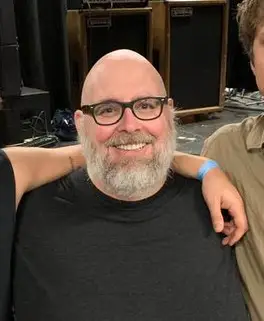 I'm James, your barndominiums advisor. Several years ago, I had no idea what barndominiums were. Although I'd spent over 10 years in the construction industry, the first time I heard about barndominiums was when I saw my neighbor building a new-style home. That was the first barndominium I've ever seen, and I found it so fascinating that I wanted to learn more about them.
More Posts