When building your barndominium, one of the most challenging aspects is trying to figure out how much it is going to cost you.
Not only for the building of the barndominium but for the interior décor, appliances, furnishings, and more.  It can be quite daunting to figure all this out with paper and pen.
When figuring the cost of a barndominium, one of the first things that you need to do is figure out what the average cost is per square foot and how many square feet your barndominium will be.  Then you can start your calculations.
In this article, we will show you on average how much it costs per square foot and what different square footages would cost.
We will also include a barndominium cost calculator to use to figure out the cost.
And most importantly, the overview of a barndominium cost calculator, what it is, how to use it, and what is not included.
Key Takeaways:
When figuring out the cost of a barndominium, you use the average cost per square foot
The barndominium cost calculator just calculates the shell of the barndominium.
There is a grading system for countertops, cabinetry, and more
Barndominium Cost Calculator — Overview
When most people are trying to figure out the cost to build their barndominium, they are doing this to ensure that they have the money to complete the project.
If they are financing their barndominium, they want to get a loan large enough to cover everything.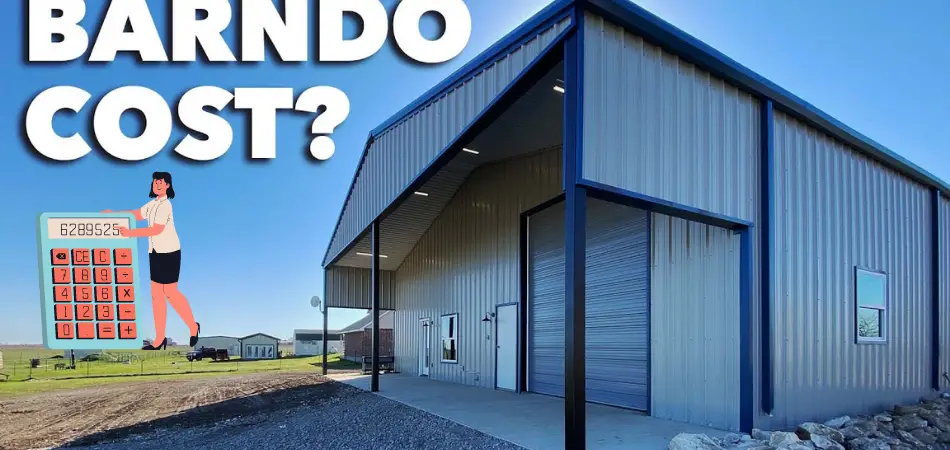 If you try to figure out the cost by the average price per square foot, this generally does not include some of the things you want to have in your custom home.
Most do not cover porches, countertops, and more.  The square footage just includes livable spaces like the living room, dining area, kitchen, bathrooms, and bedrooms.
This can make it difficult to know exactly what it is going to cost. This is why many use a barndominium cost calculator.
Why Use the Calculator?
A barndominium cost calculator makes it easier for you to figure out the total cost to build your barndominium.
It will also make it easier to adjust things plus let you design your barndominium that will fit your budget.  Using this calculator will take the math out of the equation.
It will let you be creative with your plans,
How Does It Work?
When discussing how a barndominium cost calculator works, it is important to know exactly what it takes into consideration.
When you know this, it can help you to make adjustments for your situation along with the specifics of the barndominium build.
This will help you get a fairly accurate idea of what the barndominium you have designed will cost.
The calculator has a built-in price per square foot for the main living areas like the bedrooms and living rooms along with the shop area if you are adding a shop or workspace.
For example, for the living areas, the calculator will put the per square footage cost at $120, which is close to the national average.
For the shop or workplace, the calculator puts the price per square footage at $55.
The reason that a shop area is less costly than the living area is that the shop area does not require as many furnishings or as much insulation.
The barndominium cost calculator will also consider the porches when considering the price.  It will also allow you to adjust the space you want for a porch.
The calculator figures for an uncovered porch space at $20 per square foot and $30 per square foot for a covered porch.
Adding a porch area gives you added space and does not add a lot of money to the cost.
With this barndominium cost calculator, you can also choose the different grades of cabinetry and countertops.  You just choose the grade you want, and it is figured in.
When you can adjust the different furnishings, it can help you balance the budget with your style and personal taste.
Grading System For Brando
When using the barndominium cost calculator, it allows you to choose different grades of countertops and cabinetry.
Countertops: Grade 1 is tile or laminate.  Grade 2 is concrete, wood, or porcelain.  Grade 3 is quartz, limestone, or stainless steel.  Grade 4 is marble or granite.
Cabinetry: Grade 1 is ready to assemble.  Grade 2 is stock cabinets.  Grade 3 is semi-custom.  Grade 4 is custom.
What Is Not Included In Barndominium Cost Calculator?
Although the barndominium cost calculator takes many things into consideration, there are some other costs associated with building the barndominium that are not included in the calculator figures.
They are things that you have to be prepared to adjust according to when it is time to start building your barndominium.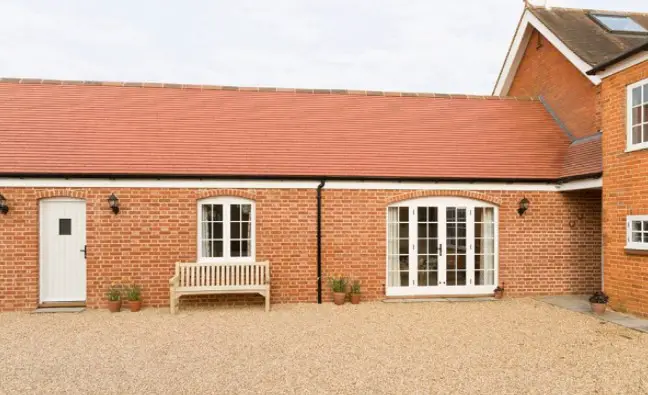 Outside: On the outside of your barndominium. The barndominium cost calculator does not take into consideration the roof type and siding.
The reason is that you may decide to choose something other than the normal steel corrugated metal that comes with most barndominiums kits.
The number of bathrooms and bedrooms: Although the square footage was figured in the barndominium cost calculator, what you put into those spaces can either decrease or increase what your barndominium will cost.
You have to consider that putting in the electrical work and putting up the framing will add to the cost.
Foundation: Most barndominiums are built on a concrete slab four or six inches thick but if you decide to add a crawl space or basement, which is a lot of extra space.  You will have to figure out the excavation to dig out the basement and the walls and floors to shore it up.
With a crawl space, generally, you have to raise the foundation and make sure that the floor will not sag, and the pilings are strong enough to hold up the barndominium plus the insulation of the floor above the crawl space.
Other costs that are not figured into the barndominium cost calculator are furnishings, appliances, flooring, taxes, insurance, and more.
Barndominium Cost Calculator
Average Total Cost:
When figuring the average total cost of your barndominium, the price just includes the shell, not the furnishings, appliances, and other things that are needed for your barndominium to be complete.

How Much Does a Barndominium Cost per Square Foot?
How much it will cost per square foot will depend on where you are building your barndominium.
On average, the cost per square footage is $120, which is the national average.  Some of the averages in other states are per square foot:
Kentucky: $60-$70
Texas: $68-$77
California: $95-$110
South Carolina: $65-$75
Conclusion
When figuring out what it will cost to build your barndominium, using a barndominium cost calculator will help give you a more accurate cost.
It's better than just trying to figure it out using paper and pen and multiplying the cost per square foot by the number of square feet of your barndominium.
We have also included a barndominium cost calculator and what is and is not included in the calculation.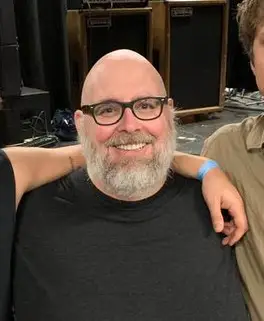 I'm James, your barndominiums advisor. Several years ago, I had no idea what barndominiums were. Although I'd spent over 10 years in the construction industry, the first time I heard about barndominiums was when I saw my neighbor building a new-style home. That was the first barndominium I've ever seen, and I found it so fascinating that I wanted to learn more about them.
More Posts