Are you considering buying your first home?  Are you worried that it may be out of reach with the down payment and closing costs?
Today there are many solutions to this problem.  There are tiny houses and homes made out of storage containers. If neither of those ideas appeal to you then we have the perfect answer.
You can build a barndominium using 30×50 barndominium floor plans.  These plans give you a nice, spacious three-bedroom home. 
When you say barndominium, some get the picture in their mind of a barn.  That is not true although some like to have theirs look like a barn on the outside.
Inside it is as luxurious as a condominium.  This is what barndominium means.  A combination of a barn and combination.
Building a 30×50 Barndominium: From The Floor
It is advised when you build your 30×50 barndominium floor that you use concrete.
You need to pour a concrete slab that is 30×52 because you add two inches onto the length.
When building your barndominium you need something to build on.  This is where you need to have a concrete slab poured.
Before you reach that step, the land needs to be prepared for it.  This means making sure the land is level and there are no sticks lying around.
Once this done, it is time for the concrete.  The average price is $2.83-$5.47 per square feet.
For a 30×50 concrete slab, the barndominiums cost would average $4,245-$8,205.
After it has dried and cured then it is time to either finish it with real wood flanks, linoleum, or you can just leave it the way it is and paint it.
Once you have it ready it is time to deliver your barndominium so you can finish the home.
30×50 Barndominium Floor Plans [And Layouts]
With this floor plan, you get approximately 1,500 square feet of free space.  This size can also handle three bedrooms, including a master bedroom and bath.
Below there will be several 30×50 barndominium floor plans.  Read on and find the best floor plan that fits your needs.
30×50 Barndominium Example 1 – Floor Plan 041
The placement of the kitchen enables you to see into the family and dining room.  Great use of the open concept.
The bedrooms are set up nicely with the bathroom between them but not shared. The bathroom is also the one that guests would use.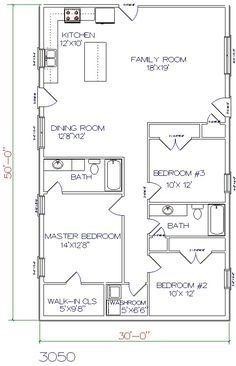 For the square footage, this layout works well.  I would put this in the top five of floor plans for a 30×50 barndominium.
30×50 Barndominium Example 2 – Floor Plan 042
For me, the kitchen appears a little small.  There seems to be too much family room and not enough dining room and kitchen.
The square footage could have been a little more even.  From the way the floor plan is drawn out, it appear that the laundry room is off the family/dining room.
If so, this is a bit odd but not sure where it should be placed.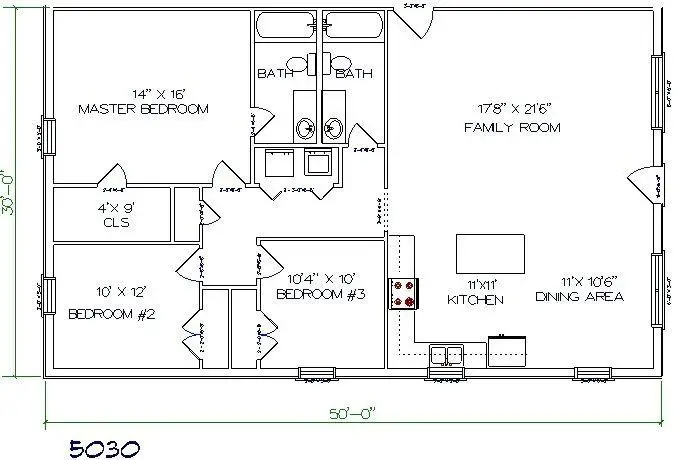 The bedrooms are well placed and a good size.  There is also a master bedroom and bath.
This is a floor plan I would not put on the top five list as the portioning of the square footage is not even, especially in the family and dining areas.
30×50 Barndominium Example 4 – Floor Plan 044
The one thing that I do not like about this floor plan is that the kitchen seems closed off from the great room because of the cabinets.
The dining room is also closed off.  They could have done better utilizing the open concept.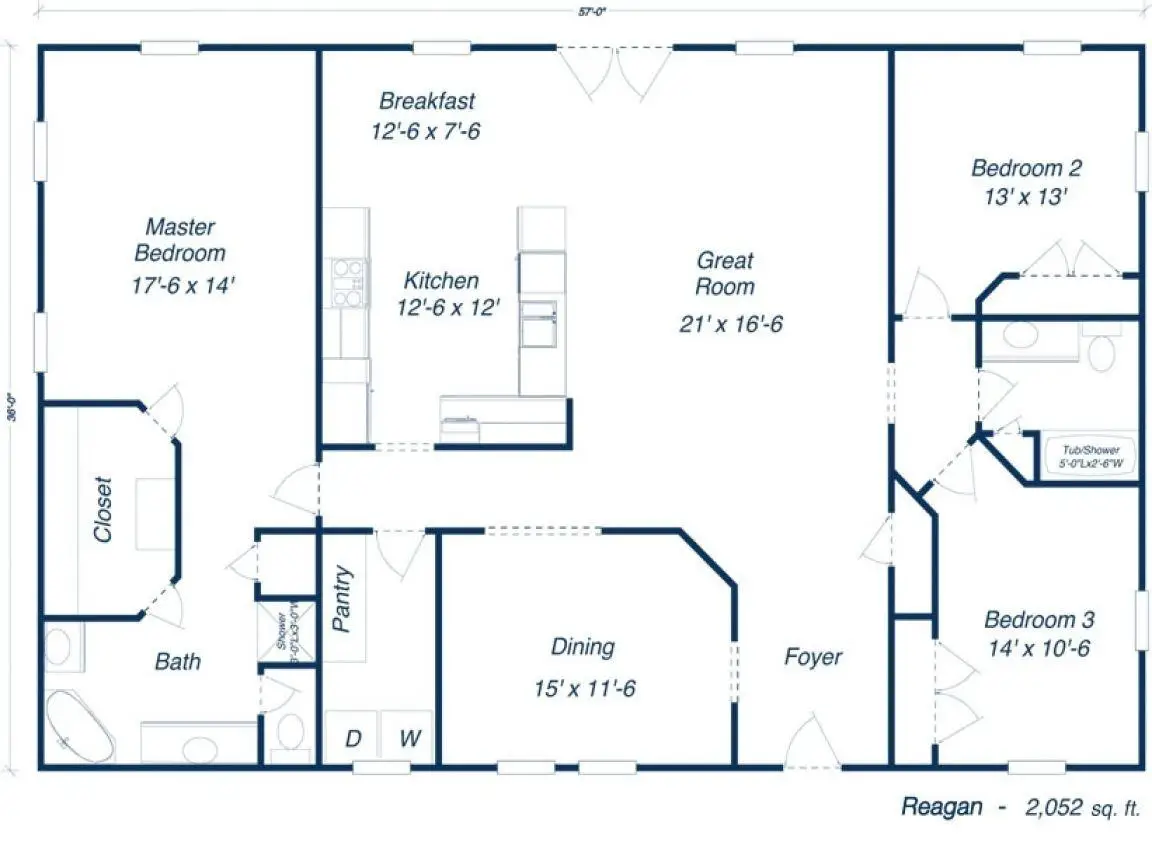 The layout of the bedrooms is good with the master bedroom being on one side of the barndominium and the other two bedrooms on the other side.  If they had opened up the kitchen more, they could have maybe had room for an office.  I do not like the washer and dryer in the pantry.  This floor plan would be at the bottom of my top five favorite floor plans.
Cost Breakdown to Build a 30×50 Barndominium
This is hard to say what the total cost would be to build a 30×50 barndominium.
The reason is that there are many factors that figure into the actual cost.  Some of these factors include:
The furnishings
Appliances
Flooring
Whether is a one or two story barndominium
Kit or build from ground up
Size of concrete slab
Final Verdict
On average the cost per square footage is $30-$40  but you also have to figure in the cost of the concrete slab, construction costs, and more.
Depending on where you live, the price per square footage can be higher or lower.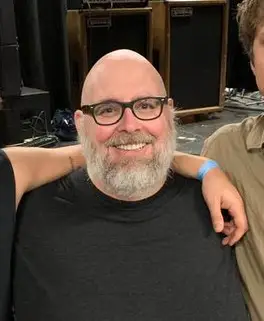 I'm James, your barndominiums advisor. Several years ago, I had no idea what barndominiums were. Although I'd spent over 10 years in the construction industry, the first time I heard about barndominiums was when I saw my neighbor building a new-style home. That was the first barndominium I've ever seen, and I found it so fascinating that I wanted to learn more about them.
More Posts