Barndominium floor plans play an important part in building your new barndominium. They are what will help you design your new home. They will help you maximize the space inside, decide what size bedrooms you have, where they are located, and how to set up the open concept of the kitchen to living room.
Looking at the floor plans, you will see the different layouts and figure out which one is best for you and your family. When you are ready to build your barndominium, the builder and you will sit down and look at the different plans. The first thing you need to decide is the size of the barndominium. Then you have to decide how many bedrooms.
Being able to look at various floor plans will help you visualize just what the finished product will be. There will be no surprises and wishing you had done it differently. You have the choice of several floor plans to choose from so pick the one that works best.
Floor plans will also be able to show you the space you will have if you add a storage area or a garage. They will also show you what the space you will have without them Use the floor plans to get the space you want in your new barndominium.
Whether it's an open concept living space with an oversized shop area or more along the lines of a traditional house, your floor plan is a key component when building your new barndominium. 
While barndominiums can range from 1500 to 3000 square feet, that space can go fast when you start adding storage and bedrooms. You want to choose a floor plan that helps you maximize your space. Items like where your bedrooms will be located, having a seamless flow from the kitchen to the living room, and thinking through your storage/garage spaces are important decisions to make before you start building. 
Listed below are a number of floor plans that all have different styles and layouts to help you figure out which one is best for yourself and your family. When it comes time to sit down with a builder, having an idea of your layout will help the process move faster. The first thing you need to decide is how big or small you want your barndominium. After that, you need to determine how many bedrooms. 
The goal in looking for a floor plan ahead of time is to ensure there will be no surprises down the road. The last thing you want is to be wishing you had done something differently. Researching floor plans will help you visualize the finished product and troubleshoot different ideas. Ultimately seeing what will work and not work.
From bedrooms to storage to ceilings, getting an idea of your floor plan will help you feel confident throughout the construction process and help your builder understand your vision. 
You don't have to limit yourself to what your barndominium can be. Some have basements, porches, skylights, RV garages, outdoor pools, and much more. It all comes down to your goals, your budget, and your builder. Barndominiums can be built to fit any style and size. Browse our collection of barndominium floor plans and start building your ideal living space.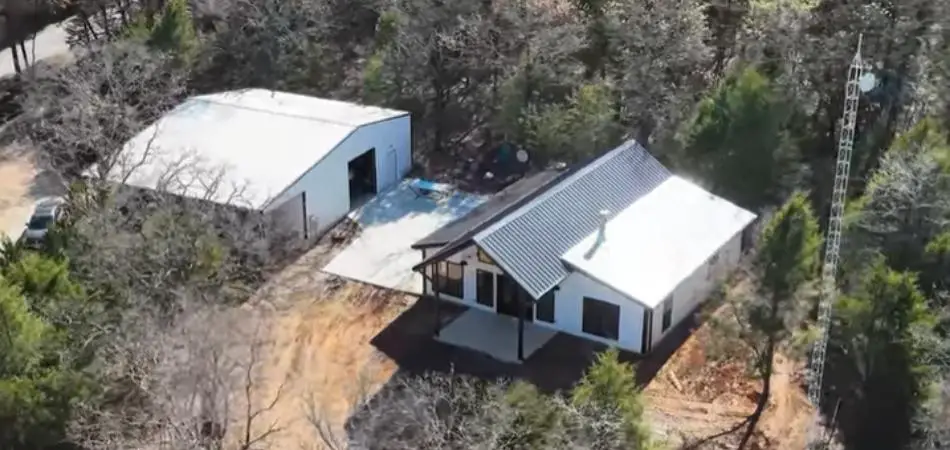 Having an outdoor kitchen in your barndominium is great for entertaining your friends and family. …
99 Barndominium Floor Plans With Pictures
We share barndominium floor plans with pictures, Just go any post and see plans and pictures.