Over time, barndominiums have grown to become one of the most conducive types of houses in the American housing sector we've seen so far.
The keen interest in them recently is due to its many benefits. Barndominiums are usually spacious, cheap, and sturdy, making them ideal for our families.
Due to its many benefits, many potential homeowners are intrigued by its structure and often ask, where do I buy a barndominium?
We can find them on real estate websites when looking to buy and own a barndo. Regardless of its uniqueness, the process is the same as getting a regular home.
Since barndominiums are trendy in the US, finding one doesn't pose a problem. The only thing to remember is that barndominiums will be more rampant in a few states than others.
This article guides you on where to buy a barndominium and the right processes to follow.
Article Summary:
It costs between $100 to $130 per square foot to build a barndominium.
You can find barndominiums up for sale on real estate websites.
Your credit score will determine whether you're eligible for the loan.
You must have a real estate agent around when buying a barndominium.
Where To Buy A Barndominium: Places Explained
With the modern invention of the internet, it has become simpler to buy and sell real estate.
Compared to the olden days, when we had to go through several processes while searching for an apartment, you might still not be able to view it before it is sold.
However, the narrative has changed. You can easily find an agent to buy your dream home by searching real estate websites. The same is also applicable for a barndominium.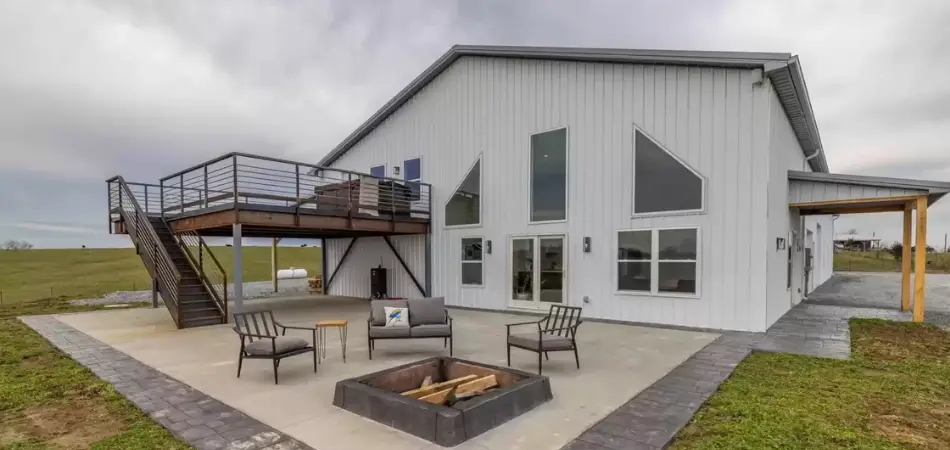 A real estate website is an online platform that quickly exposes buyers and sellers to real estate opportunities.
When looking for a particular home, you can easily get access to what you want with photos and videos.
Sellers are not left out as well, as they can have up to a thousand prospective clients by just uploading an image of a home.
Real estate websites are handy for mortgage professionals, realtors, banks, and inspectors. After the advert, it helps generate and lead us to service providers on the websites.
To view what a barndominium up for sale looks like, check this out:
There are seven major websites where you can buy not only a barndominium, but it is also possible to purchase land or other home types. While some are more detailed than others, the others might lack the info you need to buy a barndo. A few websites where to buy a barndominium are:
Trulia.

Foreclosures.

Apartments.

For sale by owner.

Homes for heroes.

Realtor.

Zillow.
How To Buy A Barndominium? The Beginners Guide
It's not as complicated when buying a barndominium as you might think. However, we make many considerations when purchasing a barndo, and we must consider finance, timing, etc. Below are the steps to buy a barndominium.
Buying A Barndominium: Understand The Reason Behind
The first step of buying a barndo is to pause and give the idea a good thought. You have to know if they are making the right choice or not.
Typically, buying a barndominium is a good investment, but the structure is quite different from a traditional home.
Therefore, it is crucial to know what you are up against to avoid setbacks, especially since it might be a long investment.
You also need to define financial and personal goals, check what you want in a home, and consider if it is right to get one now.
Check Credit Score
The second step is checking one's credit score. The credit score will determine if one can easily get a loan or not. It is possible to review credit records on Equifax, TransUnion and Experian.
The minimum credit score requirement varies for every lender, giving you many options. However, if you have a bad credit score, it's best to consider other financing options.
Create Your Budget For The Barndominium
Knowing how to go about financing is imperative, as it's time to set a budget. Firstly, know the size of the barndominium you want.
There are several floor plans for barndominiums, so you can select based on the number of people that will live in the barndo.
For a small family, a 24 × 30 dimension is ideal. While creating a budget, you have to also bear in mind the maintenance costs of the barndo.
The larger the size, the more expensive it will be to maintain.
Save For Down Payment Of Loans
If it turns out that your credit scores are okay and eligible for a mortgage, it is best to start early to save the down payment for the loan. The down payment varies for every lender.
For instance, FHA lenders need 3.5 per cent of the total loan as a down payment, while others might need a 3 per cent down.
However, other government-backed lenders do not collect any down payment, such as the Veteran Affairs (VA) loan program and the United States Department of Agriculture loan (USDA) program.
However, these loans are hard to find, and some are restricted to only special persons.
Get A Mortgage Loan
With a certain fixed amount ready as a down payment, look for a lender around the area.
It is best to consider several options when searching for a lender to increase the chances of finding a loan with low interest.
One thing to note is that it is better to get pre-approval for a loan when making an offer for a house, and it gives a certain degree of assurance and guides one on costs to expect.
Hire A Real Estate Agent
Real estate agents are one of the many factors most people underestimate when buying a barndo. No one knows about the housing sector more than these professionals.
Therefore, it is crucial to have an agent at one's side throughout the barndo purchase period. This doesn't only save money, but it saves time.
What's more, they can cut in some excellent deals. When you employ the services of an excellent real estate agent, you must have a conversation with them about the need to get a barndominium.
They will ask about the budget of the barndo and say if it is feasible or not.
Check Out The Barndominiums
After viewing the barndos on the several websites listed above, it would be best to visit the place with a real estate agent.
Nothing beats getting a clearer picture than seeing the building with your eyes. Most time, sellers might get a good angle of the house to boost sales.
So it is best to inspect the building with the agent's help to see if it truly meets your eyes standard.
Considering the choices on any real estate website, it would be best to ask the agent for recommendations to increase your options.
Make An Offer
One of the crucial steps in buying a barndominium, as many people find it hard to make offers when purchasing a home.
After selecting a barndo from the several options, the work of the real agent is to prepare an offer package.
The package includes your pre-approval letter, offer price, and proof of funds necessary for a down payment.
One must remember that the seller might not necessarily accept any price offer.
Therefore, if the agent cannot convince the seller of a deal, it's best to look for another barndo.
Negotiate Repairs And Credits
If you notice any major damages in the barndominium, it is best to act at once. With this, you would easily alter the loan request.
On the other hand, minor problems can be left for later when you decide to move in. The agent should also help make an offer with the seller depending on the severity of the damages.
Secure The Financing
After assuming every cost to buy the barndominium, it is time to close the deal for the loan. The lending company might demand a few documents from you like:
Tax returns.
Proof of income.
Written statements.
Bank statements, etc.
To secure the loan, you should have every financial record available.
Do A Final Walkthrough
While this might not be necessary, it's probably best to visit the barndominium one last time. If you ask for repairs in the barndo, it has to check to see that they are all fixed.
Since the real estate agent has been around through most of the process, tagging them is best. This way, they can serve as a witness if anything goes wrong.
Close On The Barndominium
When everything is set, it's time to close the deal. Of course, one has to get approval from the lender for this. Most lenders will generally give a closing disclosure three days before closing.
The disclosure would entail loan details like interest rate, loan type, monthly payment, loan fees, annual percentage rate, and amount to bring on the closing date.
Price of Building a Barndomimium: Your Budget Plan
It costs between $100 to $130 per square foot to build a barndominium.
So if you used a check for a specific dimension, say 30 × 50, one will get an overall estimated cost between $150,000 and $195,000.
However, one should know that this is an estimated figure. With that said, the cost can vary depending on the state, builders, materials, etc.
If you're on a budget and have building experience, it is best to build the barndominium.
All you need to get are the materials for the building, which cost between $20 to $30 per square foot. This way, you can save more money.
Conclusion
Love to live in one of America's most spacious and conducive houses? Want to know where to buy a barndominium?
It's easy to find yours by visiting real estate agents and websites such as; Foreclosure, Appartments, Realtor, and Zillow.
Also, while you might be lucky to see a barndo for sale in one's backyard, it is best to look for other barndominium options on real estate websites. This article lists the top sites; check it out.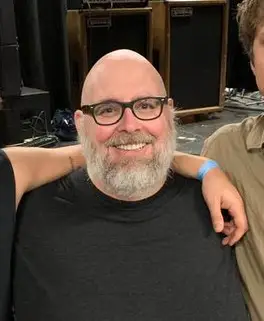 I'm James, your barndominiums advisor. Several years ago, I had no idea what barndominiums were. Although I'd spent over 10 years in the construction industry, the first time I heard about barndominiums was when I saw my neighbor building a new-style home. That was the first barndominium I've ever seen, and I found it so fascinating that I wanted to learn more about them.
More Posts