If you're thinking about buying a barndominium or just want to remodel your current one, you'll want to get a good idea of what your new space will look like before you buy.
A good design can help you save money by using both practical and stylish materials, while a bad design can result in a useless space that costs more to heat or cool than it saves in utilities.
With that in mind, we've compiled a list of the best free barndominium design software programs to help you create a blueprint for your new home.
From Cad Pro to Planner 5D and Planner 3D, these programs will let you turn your ideas into a reality.
Most barndominium design software programs allow you to explore your ideas in 3D before you start your construction, which can help you ensure that your space will flow naturally and be a joy to live in.
If you're interested in exploring the design possibilities for your barndominium, check out this list of the best barndominium design software and get started on your next home project!
3 Types of Barndominium Designing You Must Know About
1. Software:
If you're new to designing or want a simple way to get started, one of your best options is barndominium design software!
With programs like Planner 5D, for example, you can use its simple drag-and-drop interface to create models quickly and easily.
All of these models are 3D—giving you more freedom than other tools on our list—and they're easy to share with others if needed.
2. Tool:
If you're trying to save time and money, barndominium design tools can be a great option!
These tools can help you create models for free and provide hundreds of pre-set rooms to use as inspiration for your creations.
Some even let you add functionality, such as wiring and plumbing! While none of these tools allow true 3D building, they can still get you started on your path to creating your dream home.
3. Online 3D Services:
If you're serious about creating a home from scratch, using a tool like Autodesk Homestyler or 3dCraft is a good idea!
These services allow you to create home models in several different styles and then export them as interactive 3D models that you can share with friends and family online.
1. CAD Pro
Start your Barndominium Floor Plan design with a professional-grade software package that allows you to create, edit, and print 2D and 3D designs.
Whether you're planning a massive construction project or want to make changes to your living room, CAD Pro will let you do it all from start to finish.

What are The Key Features of Cad Pro Software?
1.1) 2D and 3D Design
Being an industry-standard 2D and 3D design program loved by architects, designers, and construction professionals worldwide.
It has been around for more than 30 years and is used to create everything from blueprints to buildings and furniture.
With this in mind, CAD Pro is a great choice if you want to learn how to create a design for your barndominium in 3D.
1.2) Multiple Addons
It allows you to create models in various file types, and it also comes with a host of other tools that will help you create your design.
For example, you can use CAD Pro to create 3D drawings of your building, complete with textured surfaces and accurate details.
You can also use it to create plans for your home that you can then send to the local authorities for approval.
Overall, CAD Pro is a powerful design program perfect for creating drawings and plans for your barndominium.
And, if you're serious about your design, you should take the time to learn how to use it.
How to Design with Cad Pro
If you've never used CAD Pro before, your first step will be downloading and installing it. Once you have a copy of it, go ahead and open it up.
The program will automatically bring you into an interface that shows a cube in front of a gray background.
To start designing your barndominium layout, you must click on one of its sides or corners and drag it until you find a layout that suits your needs.
And because there's no limit to how many rooms you can add to your design, getting started is incredibly easy!
If you want more design options than CAD Pro, don't worry; there are plenty of other ways to use it.
2. Planner 5D
What if you want a professional-grade design program without complicated or modern elements? That's where Planner 5D comes in!
It is easier to learn than most similar programs. Still, it also comes with a more intuitive user interface and hundreds of tutorials to help you get started as quickly as possible.
You can even use it for free, making it ideal for those on a budget or just starting!
The free version of Planner 5D allows you to create 3D designs and doodles of your barndominium and includes all of its basic features.
You can get an idea of how easy it is to use before deciding whether or not you want to upgrade.
This makes it perfect for those who aren't sure about committing without knowing if they like using the software first.
If you decide to go ahead and purchase Planner 5D after trying it out, several different plans are available depending on your needs.
However, one plan isn't necessarily better than another when considering ease of use; instead, consider what extra tools you'll need to create your plan effectively.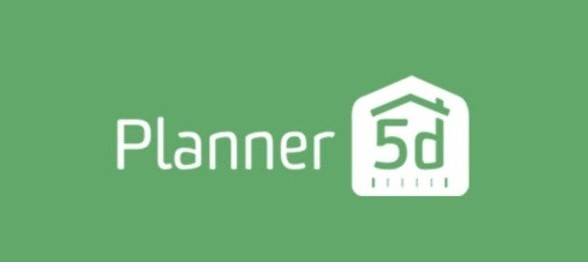 Key Features of Planner 5D Software?
2.1) Great Interface
The interface is easy to use and can be navigated with ease.
Most of your main tools are located on a toolbar at the top of your screen so that you don't have to keep going back and forth between multiple menus to find what you need.
2.2) Powerful 3D Modeling Features
Some of Planner 5D's most unique features are its ability to create complex designs with ease and create accurate models of what your barndominium will look like before building it in real life.
This makes it perfect for both engineers and architects! Plus, you can easily share your model with others via email or online.
2.3) 100% Free
There's no reason to spend thousands of dollars on an advanced design program when Planner 5D is 100% free and has all its advanced features!
Whether you're looking for something simple or want to create models that look like they came from a professional design studio, Planner 5D is the perfect option for you.
How to Design with Planner 5D
Your 1st step is going to be downloading and installing it. Once you have a copy of it, go ahead and open it up.
The program will automatically bring you into an interface that shows a gray background on which you can place your tools.
And while some design programs are somewhat difficult to use right away, Planner 5D is easy for beginners.
Because its tools are intuitively labeled, you'll know what they do without reading their descriptions or watching tutorials.
3. Planner 3D
Last but not least, we have Planner 3D! It's another online program that allows you to quickly and easily draw up a floor plan for your barndominium.
This makes it incredibly easy to use; add in doors and windows to create rooms or other features in your home.
You can add furniture to see how it fits each room before designing the entire thing from scratch!
The best part about using an online design program is that you can walk around inside, giving you a better feel for what you're designing before doing anything else.
This is why it's perfect for those who are still unsure of what they want their plan to look like.
Otherwise, they may waste time making design changes later when things are more complicated.
What are The Key Features of Planner 3D Software?
3.1) Intuitive Interface
Planner 3D's interface is quite similar to Planner 5D, as it has some of its most commonly used tools on a toolbar on top of your screen.
This makes using Planner 3D just as easy as using Planner 5D, and its tools and menus are simple to navigate, even for new users!
3.2) Free
While it may be better for some to purchase an advanced design program, there's no reason to do so when Planner 3D is 100% free and works like a charm!
All you need to do is download and start using it; you don't need to spend extra money on something that you don't even know you'll like!
Plus, if you're an engineer or architect looking for something to create detailed models of your designs, look no further than Planner 3D.
3.3) Powerful AI Plan Recognition
One of the biggest benefits of using a plan recognition program is that it can automatically store and organize your plans for you.
In other words, as soon as you save them, they'll automatically be added to your inventory without additional work!
Plus, if someone else uploads a similar design for you to look at, you'll have a preview of it right away so that you don't have to waste time scrolling through thousands of different designs on your own.
How to Design with Planner 3D
We've already touched on how easy it is to use Planner 5D, but using Planner 3D is just as simple!
One of its best features is that it lets you easily import existing CAD models so you can tweak them however you'd like.
This makes it perfect for changing details like window placements or kitchen layouts.
You'll also love how easy it is to share designs online; all you have to do is email plans instead of taking pictures and uploading them somewhere else.
Advantages and Disadvantages of Free Barndominium Design Software
There are many advantages to using free barndominium design software!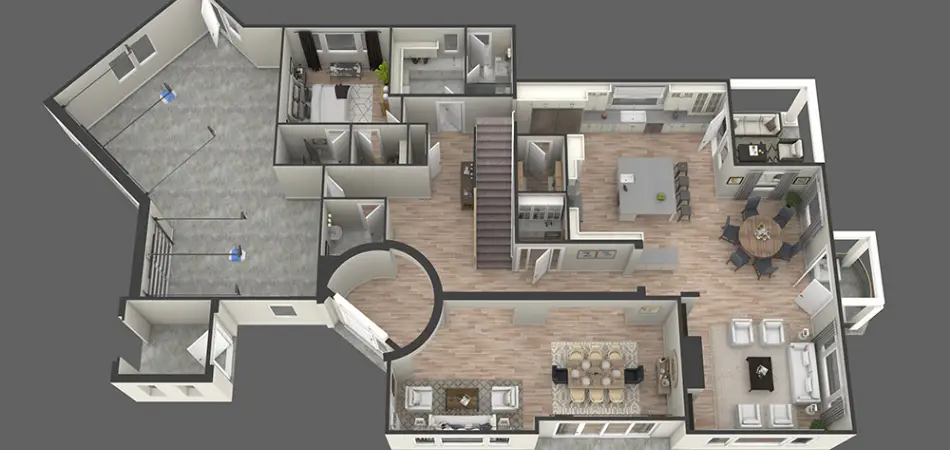 Pros:
1. 100% Free
The biggest and most obvious advantage to using free barndominium design software is that it's 100% free.
This means you don't have to spend money on an advanced program until you know whether or not it's right for you.
Even if you do end up choosing a paid option, there's no harm in downloading a program like Planner 3D and trying it out first!
2. Community-Driven Updates & Features
Another big advantage to using free barndominium design software is that you can take advantage of community-driven updates and features!
Even if you choose a paid option, many of its best features come from members of its community.
While some may prefer to do things independently, there's no reason not to try out what other users have created for you before doing it yourself!
Cons:
1. No Specialized Support
No specialized support is available when you use free barndominium design software!
While you can find help online if you get stuck, not having access to a phone or email will make things more difficult for some users.
How a Designer Designs a Barndominium With Software?
Before you start designing your barndominium, it's important to sit down and think about what you want from your home.
In other words, what makes it different from all of your neighbors' homes? What do you want in your kitchen? In your bathroom?
Take some time to think things through carefully before getting started. Once you've got an idea, head to Planner 3D and start!
Select a room you'd like to work on and add walls by tracing them with a pen tool.
You can use any template built into Planner 3D or create one if necessary; whatever matters is what you're creating.
Once you've added enough of these walls to cover the area you want, it's time to move on to features like windows and doors!
Just click on parts of your model with your mouse once again and choose whichever window design appeals to you most.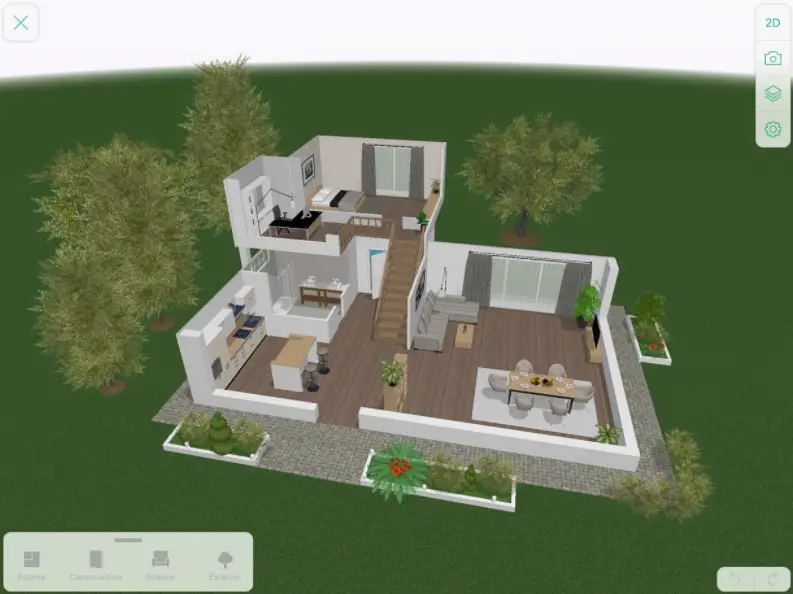 How Can I Design a Barndominium Online?
You can design a barndominium with two hands, but it will take a lot of time and a lot of energy.
Many people choose to hire professional designers, but if you're on a budget or don't want to hire someone new, several online tools can help you.
One such tool is called Planner 5D—a powerful 3D virtual home designer that has over 1000's pre-set rooms available for you to use as inspiration for designing your very own barndominium!
Conclusion
With these free barndominium design software available online, creating your dream home has never been easier!
Whether you want to create a custom room from scratch or work off of one of the hundreds of templates and ideas, there's no reason not to start designing now.
Instead of spending hours and hours attempting to draw out every detail on paper, head over to Planner 3D and take advantage of everything already available!
Download now and see what it's like to build your dream home from anywhere in the world.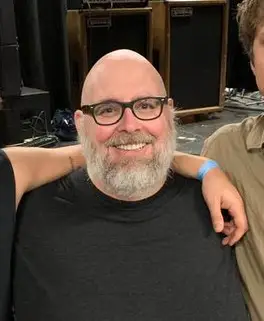 I'm James, your barndominiums advisor. Several years ago, I had no idea what barndominiums were. Although I'd spent over 10 years in the construction industry, the first time I heard about barndominiums was when I saw my neighbor building a new-style home. That was the first barndominium I've ever seen, and I found it so fascinating that I wanted to learn more about them.
More Posts