When most people think of building a house, they think of traditional homes. But what if there was an alternative option?
An option that is easier to design, cheaper to build, and can withstand the California heat. While you might think we're talking about tiny houses or shipping container homes, we're talking about barndominiums. 
These unique houses are becoming the latest trend in the wild house-building world. The original idea started in Texas but has quickly spread across the United States and now along the West Coast in California. 
The answer to your dream home might be a barndominium. But before you decide, let's consider what it takes to build a barndominium in California. 
Metal Building Homes describes a barndominium as "Metal buildings that have an inside living quarter.
These homes are affordable, energy-efficient, and low maintenance." In simple terms, a barndominium is generally a metal structure, combining the design of a barn but the features of a condominium. They have also been given the name Barndos or Shouses in the home-building world.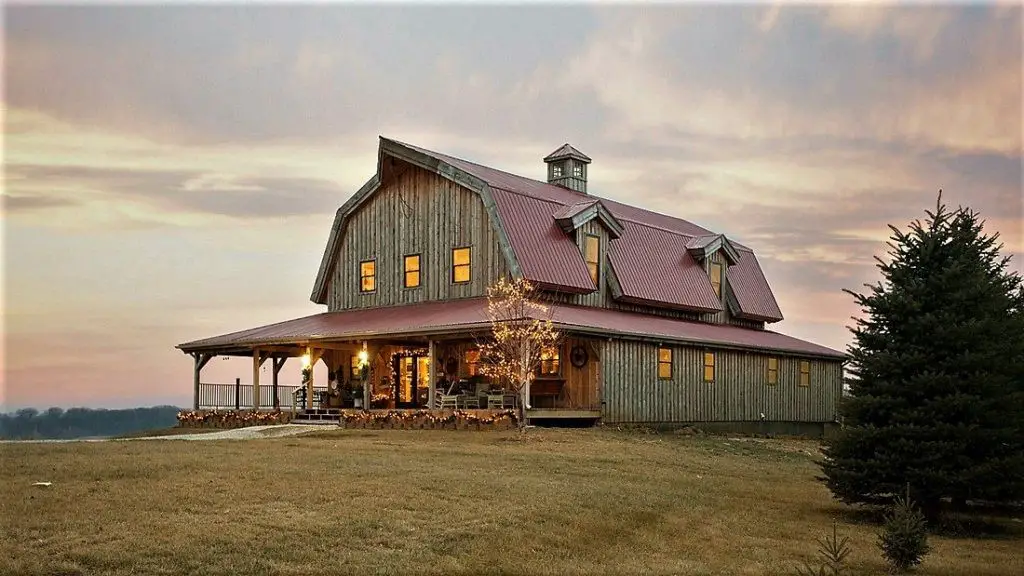 They are made functional, stylish, and designed to have an open and spacious feel. When building a barndominium in California, the sky is truly the limit.
Different floor plans offer different things, including extra storage, a garage, or a workshop. These unique spaces allow you to combine work and living spaces.
Building A Barndominium: The Benefits
As stated earlier, one of the biggest benefits of building a barndominium is that it is typically cheaper than constructing a traditional home. Because they are simple in design, they can be easier to maintain and take care of in the long run.
In addition, there is a wide variety of floor plans to choose from, allowing you to customize your home, and giving it the style, feel, and functionality you want. 
For those wanting a unique place to call home, a barndominium might be for you. The next step is deciding which path to take to get there. From hiring a builder to ordering a barndominium kit, there are a few different ways to start building a barndominium in California.
Building a Barndominium: Getting Started
Yes, you can build a barndominium in California. However, different permits may be required for building anything (not just a barndominium). These depend on the project, but a few standard permits include building permits, zoning permits, and septic permits. All these depend on the project's location, property, size, and scope.
Permits Required To Build A Barndominium In California
In California, the state permit fees consider structure use, cost, square footage, and the type of construction. Depending on the city, these permit fees can range from $1,200 to $3,000.
In addition, permits sometimes require the submission of floor plans, a site plan, and elevation drawings. Once approved, you can start hiring a contractor and purchasing materials for your new home.
Building in California: Advantages and Disadvantages
As with any building project, there will be advantages and disadvantages. Factors to consider when building in California are the building code requirements, the climate, the cost of labor and materials, permit fees, and taxes. 
While building a barndominium in California has the potential to be cheaper than new construction on a house, it still depends on the floor plan, the design, the materials, and the way you decide to build it.
It's up to you whether the advantages outweigh the disadvantages. Before deciding if a barndominium is the right choice for you, look at the list below.
Building a Barndominium: The Cost
Research shows that the average cost of building a barndominium in California is around $130 to $150 per square foot. Based on the cost of labor, delivery, and the shell kit, you might be looking at around $237,000 to build.
While that might seem like a lot, building or even purchasing a traditional home in the state is significantly more expensive. Building in California for less than $300,000 is a great deal!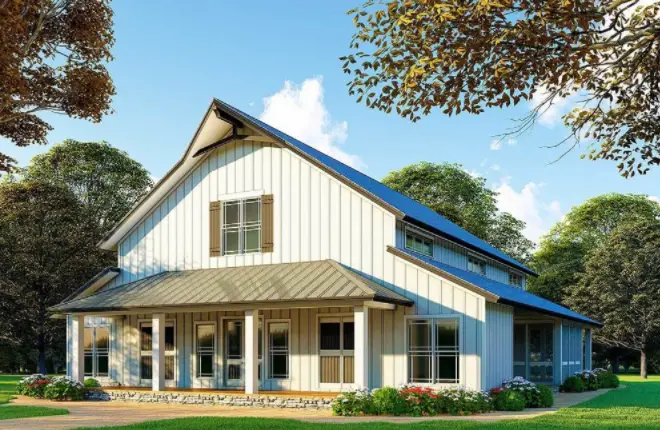 Other costs to consider include structural costs, exterior costs, interior costs, permits (as discussed above), labor costs, materials, building inspections, HVAC, utility hookups, and any additional customizations you decide you want for your barndominium.
Many of these items will require a licensed contractor to ensure the home is up to code according to the city county. 
While it might be challenging to find, one way to save money on building a barndominium is to find and repurpose an existing structure. Another way to purchase a barndominium shell kit that provides all the materials you'll need.
These will still require permits, inspections, and running plumbing, electricity, heating, and cooling, but they might save you some money.
STRUCTURAL COSTS
The structural costs will include items like the frame, the foundation, and the clearing and leveling of the land you plan to build on.
The foundation will be one of the most crucial aspects of your home and one of the biggest expenses. A concrete foundation in California ranges from $7 to $9 per square foot. This would be for a 4-inch reinforced slab on grade plus the cost of labor for installment. 
Other structural costs include columns, rafters, beams, and supports. All are vital for having a solid and well-built barndominium (or any home). 
INTERIOR COSTS
The interior costs largely depend on the square footage, the design of the barndominium, and the type of interior features you want. These costs include:
Flooring (wood, tile, carpet, etc.)

Appliances

Ceiling fans and light fixtures

Countertops (quartz, granite, marble, butcher block, etc.)

Continents

Trim

Paint

Bathroom (sinks, faucets, toilet, etc.)

Kitchen (sink, oven, pantry, etc.)

Hot water tank

Insulation type
The kitchen will likely be your biggest expense, ranging from $55,000 to $113,000. This depends on the appliances, flooring, cabinetry, and fixtures. Keep a close eye on your interior costs, which can add up quickly.
EXTERIOR COSTS
Again, exterior costs depend on the square footage, the floor plan, and the builder you decide to hire. These costs include: 
Exterior doors

Roof (between $7,000-$10,500)

Landscaping

Driveways

Sidewalks

Siding (brick, stucco, vinyl, etc.)

Porches/Patios/Deck

Exterior lighting
Remember, these costs depend on the size and style of your California barndominium.
Barndominium Builders in California 
Contractors in California rates are generally on a per-project basis and can charge 10% to 20% of your overall project cost. You'll need a custom quote from a company when building a barndominium in California.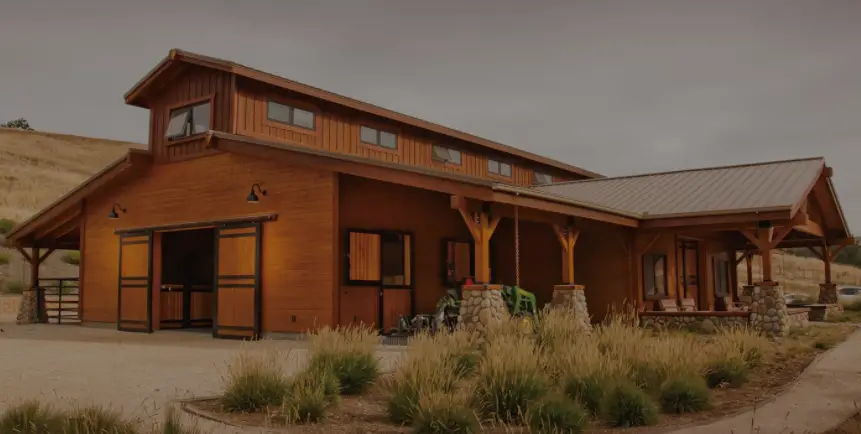 Finding the right builder is one of the most important decisions during this process. Ensuring a reliable and skilled professional can distinguish between a good experience and a bad one.
Before you hire a builder, you'll need an idea of your budget, floor plan, and design. This can be a challenge because the quality of work will vary from company to company. Therefore, researching is going to be a critical factor in this process.
Need To Know: Building a Barndominium in Hawaii
Qualities To Look For In A Builder:
Experience. Find a builder with experience building barndominiums in California or building steel structures. This can help you make the best decisions, acquire the right permits, and have an ally in this project.
Honest. You want a company that is honest, reliable, and straightforward. Contracting can sometimes be challenging, especially with the wrong company. You need a builder with the answers, advice, and best interests.
Helpful. Hiring contractors means that you are hiring them for their expertise. You rely on their experience to make the best decisions, even the difficult ones. 
Good Reviews. This will require some research, but find out what past customers have said about their work. The more you learn about the company, the better information you'll have when making a decision. Find out who the company is from other customers, don't just believe what the company tells you!
A few builders we recommend checking out in California include:
Neos Construction

Solid Structures

Spane Buildings
Barndominium Builders: Questions To Ask
What are the building code requirements in California?

What are the zoning requirements?

What is the average cost of materials?

What is the average cost of construction labor?

What are the common problems with building a barndominium?
Choosing A Barndominium Kit 
Choosing a shell kit can be an affordable option in California. There are several advantages to choosing a barndominium kit instead of going with a contractor. These prefabricated kits make it easy and attainable to contract your barndominium without hiring a builder.
The biggest benefit is that you don't have to source any materials. These kits come with everything you need to build. Acquiring materials can be a big challenge, and these kits solve that problem. This saves you time and money instead of finding and purchasing all the materials.
California barndominium kits starting price range from $10 to $30 a square. Depending on the kit provider, you might be looking at an average cost of $20,000 to $90,000. It also depends on how complicated you go with your design.
Features like second floors and wrap-around porches will make the price go up. You'll also look at labor costs of around $250 per square foot and a delivery fee of $5,000 to $15,000.
Getting A Barndominium Loan
Because barndominiums are considered an unconventional type of home, it can be challenging to secure financing to start your build. 
However, as their popularity has grown, more companies are working with people and providing options to start building barndominiums in California. The best place to start is with your current banking and see if options are available.
Though it's likely, you might need to look elsewhere. Financing can be offered to purchase an existing barndominium or construct a brand new one.
The structure must meet the California building codes for a permanent residence, whether buying or building. Remember that most loans require at least 20% down to be approved and require a credit score of 680 or higher.
Many have taken a route to get a construction loan instead of a mortgage. This is because construction loans can be easier to get and easier be approved for than a traditional mortgage. In addition, construction loans generally last about a year, which is plenty of time to build your barndominium. 
Insurance
Whether you are buying or building, you'll need insurance. Although you might think that insuring a barndominium is the same as a residential home, that's not always the case. A few factors determine the type of insurance you'll need to acquire for your new barn home.
Can I Insure A Barndominium? 
First things first, can you get insurance for your California barndominium? The answer is yes. While it might be different than insuring other assets, getting insurance won't be a problem.
Do I Need A Specific Kind of Insurance?
While technically, this is a home, the type of insurance you need depends on a number of factors. The biggest one is what purpose does your barndominium serve?
While some are built only to be residential, some are dual-purpose structures. The first is generally residential, but the second purpose could include: Storage, Workshops, or Agricultural Workspace.
Because of the dual nature of these structures, you'll need a different type of insurance than a traditional home. Many insurance companies call this dual-use construction or barndominium insurance.
Some companies will cover your barndominium, but others won't. Those reasons might include the following:
They don't cover dual-use structures

They don't cover buildings with metal roofs or siding
Check with your current insurance agency to see if they have options for you. If not, you might be looking at a third-party insurance company to get your barndo covered.
What Does Barndominum Insurance Cover?
This is going to depend on your policy and your insurance company, but generally, you can expect your coverage to include the following: 
Costs to repair the damage done to the structure

Costs to repair or replace certain possessions

Costs to rent another residence when making repairs

Costs to treat injuries related to structural damage
Like traditional home insurance, you won't be covered for everything. Your policy may protect the barndominium in the event of a fire, electrical issues, or weather disasters. You'll likely need additional policies for flooding and earthquakes.
What Determines My Insurance Rates?
A few factors that determine your barndominium insurance rates could be:
How your space is being used

The relationship with the insurance company

Your credit score

You past filed claims

The materials and condition of the barndominium

The location

Security and safety systems in the space

Deductible costs
Taxes
Any property you own or any home you build will be subject to taxes, even your barndominium in California. Generally, your barn home will be listed in the dual-use construction category.
That means you'll pay a different rate for different home parts. The best way to get an idea of your tax rate is to contact a California tax assessor. They can work with you and help determine what you can expect to pay in taxes yearly.
Conclusion

 
While this information might seem overwhelming, you must be prepared before building a barndominium in California. Having all the information upfront can save you time and money and help you achieve your ultimate dream home.
Building a barndominium can be a great experience with the right tools, from financing to insurance, taxes, and contractors.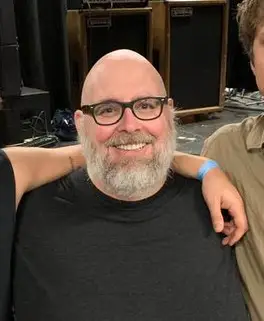 I'm James, your barndominiums advisor. Several years ago, I had no idea what barndominiums were. Although I'd spent over 10 years in the construction industry, the first time I heard about barndominiums was when I saw my neighbor building a new-style home. That was the first barndominium I've ever seen, and I found it so fascinating that I wanted to learn more about them.
More Posts