Most people when thinking of building a customized home think of a traditional stick home.  What if there was an alternative type of housing you could build that would be easier to design and cheaper to build?  One that is built to withstand the California heat.  A home you will be proud of.
That can be answered in a simple statement.  Building a Barndominium in California, the elements, cost, build, etc., is the newest way to go.  It is a home where you can DYI some or all of the work yourself.  Open floor plans, your design, the sky is the limit.
If you have never considered building a barndominium, read this article to find out why it would the perfect home for first time buyers.  It is a home that is quicker to build than a traditional home.  In the article, what it costs per square foot and other costs are discussed.  A barndominium is the way to go.
Building a Barndominium in California
When you build and design your own home, this is one way to ensure that you get your dream home.  Building a barndominium in California is the newest way to go.  It is a great option for a variety of budgets and people.  It can be as small as 900 square feet to as much as 5000 square feet.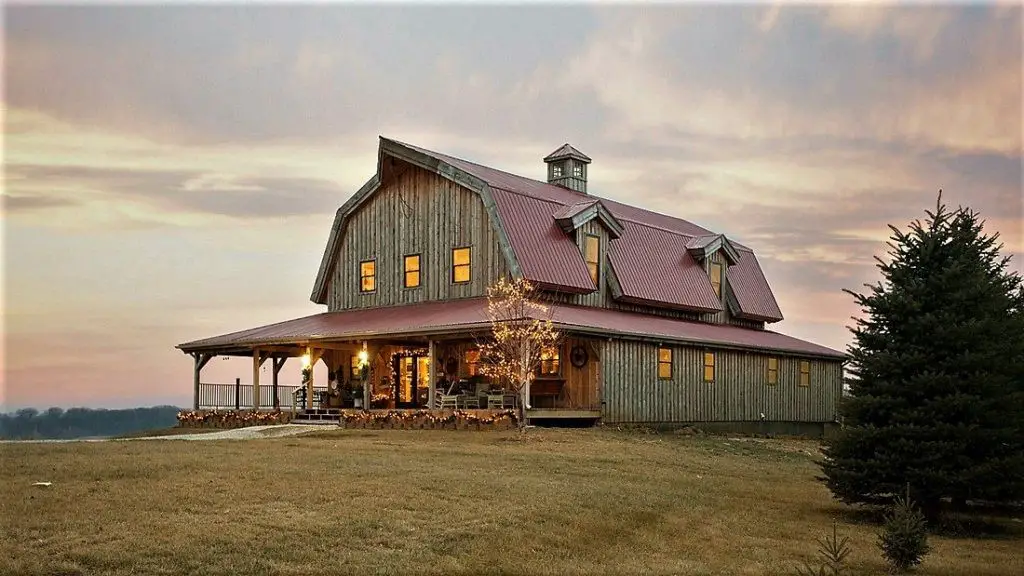 Building a barndominium is one way to capitalize on the latest trends of alternative housing and tiny houses.  When building this type of house, you can do it from the ground up or use a kit.  It can be done by a construction company, do-it-yourself, or a combination of both.
Can you Build a Barndominium in California?
The answer to this question is a resounding YES!  If you are wondering where to start, here is the barndominium ultimate guide to help you on your journey to building your new home.  The housing market is so expensive this is the way to go.  It can be a rewarding challenge.
Advantages and Disadvantages of Building Barndominium in California
As with building any type of home, there are both advantages and disadvantages.  Before you decide if a barndominium is right for you and your family, take time to read these advantages and disadvantages to see if one outweighs the other.
Cost of Building a Barndominium in California
In California, the barndominium average cost is over $273,000.  This figure is based on the cost of delivery, the shell kit, and labor.  Going with a shell kit will get you an affordable barndominium in California. The labor costs average $240-$250 per square foot.  You also have a delivery fee of $5,000-$15,000.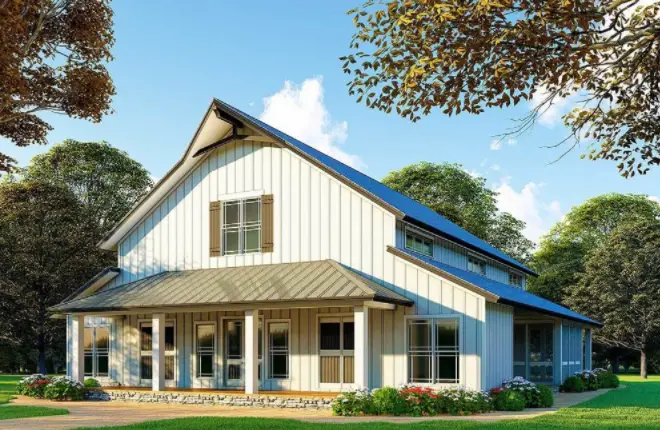 The average cost is for a 1,000 square foot barndominium.  One way to cut costs is by doing some of the work yourself.  Being able to build a home in California for less than $300,000 is a great deal. Other costs you will incur will include permits, buying the land, making sure it is level, and more.
Structural costs
One of the structural costs would be the shell cost, which can average $25,000-$60,000.  The exact price will depend on the square footage.  You also need to have a foundation, which is generally concrete.  For a three-bedroom barndominium that is 40'x75', the slab would cost $9,600-$14,400.
Interior costs
The interior costs will vary, depending on the furnishings, appliances, flooring, and more that you choose.  It can range from $48,000 for a two-bedroom to $180,000 for a five-bedroom barndominium.
The cost depends on square footage, the number of rooms, whether it is a customized bathroom and kitchen, and more.  The floor plan that you choose also affects the cost.
Exterior costs
This includes the roof, landscaping, driveways, sidewalks, and siding such as brick or stucco.  It can also include add-ons like porches and patios.  Outer doors and windows can cost $6,000-$12,000.  Installation can also add $20,000 or more.  Again, square footage figures into the actual cost.
Barndominium Financing in California
For some financial institutions, building a barndominium is considered an unconventional type of housing.  As a result, it may be hard to get a typical mortgage.  When applying for a loan, most will be approved as a construction loan.  These types of loans generally last about a year, which is long enough to get your barndominium built.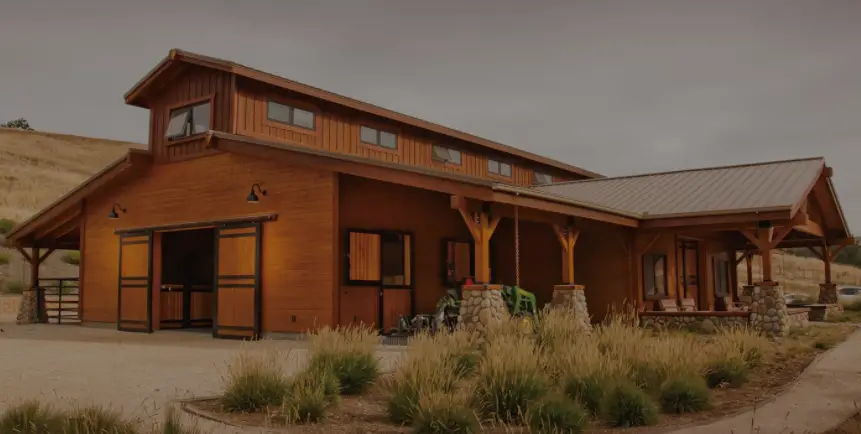 At this time, you can turn the construction loan into a regular mortgage if you have not paid off your construction loan by this time.  As with most loans for homes, you will need to have at least 20% down to be approved for this loan.
You will also need to have a credit score of 680 or higher.  These are usually high-interest loans.
Getting a Barndominium kit in California
When you decide to build a barndominium in California, you want to choose a builder that will work with you, not against you.  You want a builder that will listen to your wants and needs and can build you your dream home.  You want a builder that will make the process go smoothly.
Look at their reputation, the testimonials, and reviews from their previous customers.  This will help you determine their reputation and the type of job they do.  You also want to make sure that they have experience in building steel structures.
Where you Will get Barndominium Builders in California?
If you choose not to build from scratch, you do have another option.  You can purchase a barndominium kit.  These kits have everything you need to build your barndominiums.  With the kit, you have all the materials, and you can get started right away building your new home.
One great thing about using a barndominium kit is that you do not have to source materials.  Everything in the kit is fabricated to your specific plans.
Final Thoughts
After reading this article, you have all the information needed for Building a Barndominium in California, the elements, cost, build, etc.  It may be challenging but the reward makes it worthwhile.