How long does it take to build a barndominium? That's a common question we get from people looking to get started on their new home project.
Barndominiums, also known as barn homes and country living at their finest, are all the rage these days, and it's easy to see why.
They offer an affordable way to live in your dream home without the huge monthly mortgage payments that usually come with such extravagance.
Further it usually takes ~120 days to build a small but accommodable barndominium. For larger projects, one will need 6 months to 12 months to build a barndominium.
And while at first building a barndominium can seem like an intimidating proposition to those who haven't done it before, you might be surprised at how easy and affordable it can be.
In fact, you can have your own lavish, farm-style abode built and ready for occupancy for as little as $180,000. While for a more spacious, two-story version, it might cost around $360,000.
But before you write off these figures as a way out of your price range
Let's discuss the many factors that go into determining what exactly one will end up costing you and how much time it could save you down the road.
Is It Possible to Build a Barndominium Quicker Than a Regular House?
If you love the idea of having your own land and building your own home but don't have the budget or time to build a house from scratch, a barndominium may be for you.
Because after all, who wants to wait forever for a new home when there are other housing options that can get you into a place in less than 120 days.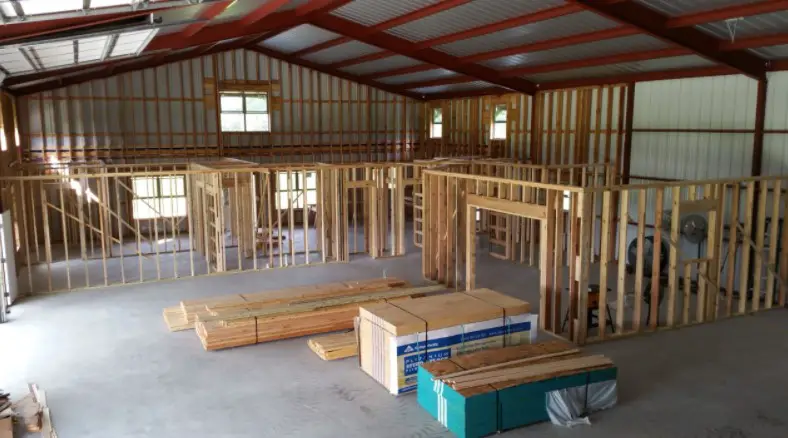 In fact, if given enough time and resources, most people could afford their own mansion— not to mention the freedom to custom design every aspect.
Moreover, in the world of construction, 120 days is like a mere blink of an eye. When compared to building a traditional brick-and-mortar house, it is a very short period… regardless of what size project one chooses.
In essence, if you are concerned about completing your barndominium in a timely manner, you need not be.
These projects can be accomplished relatively quickly. And with a little bit of research and planning ahead on your part, you should start seeing positive results long before you know it!
Barndominium costs and time required to complete it seems to vary from project to project based on both location, complexity, and the contractor you choose to hire.
6 Factors That Determines the Building Time of a Barndominium
In today's fast-paced world, everyone is looking for a quick and easy way to purchase a home.
In fact, in most cases, you can get yourself a brand new barndominium for the same price as a new home built in the 1950s!
The main reason for this is because barndominiums are much easier to build. In addition, they often take less time to build than a traditional home.
However, when it comes to building a barndominium, there are a number of factors that determine the building time.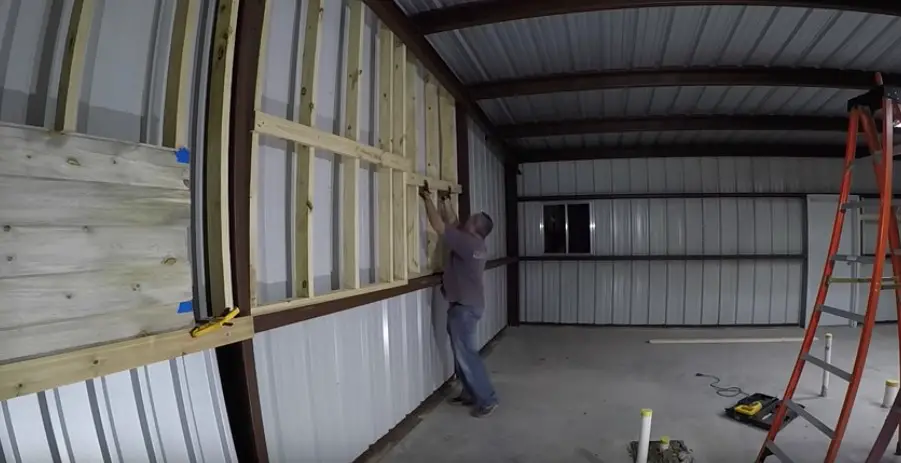 Understanding these factors will help you to make an informed decision about when you should expect to receive your barndominium.
1. Foundation Time
Foundation – the base upon which the rest of the building is constructed – is the most important aspect of building a barndominium.
Without a good foundation, your barndominium will not be stable, will result in more expensive repairs down the road, and may even result in the total destruction of your barndominium.
Therefore, it is imperative that complete care and attention is given to the design and construction of your barndominium's foundation.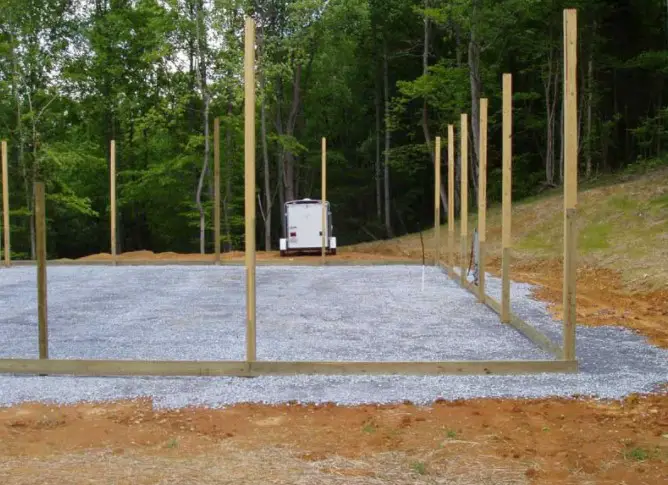 Moreover, only quality construction materials should be used as they can ensure your property remains stable and safe for years to come.
However, as easy as it sounds, constructing a foundation is an intricate process that demands weeks of planning, digging, and hard work.
And that's the reason why, in most cases where the underground soil is too unstable or compacted to support a structure, building a solid foundation requires at least 2-3 weeks before construction can begin on anything else.
2. Framing Time
Framing refers to laying out and attaching all of your barndominium's major components to one another in their desired arrangement.
This includes framing walls, ceilings, doorways, windows, and fixtures into place in order to create your home's structure.
Thus, as you would have expected, constructing a frame requires great care and precision to ensure that everything fits together perfectly without any gaps or spaces between pieces.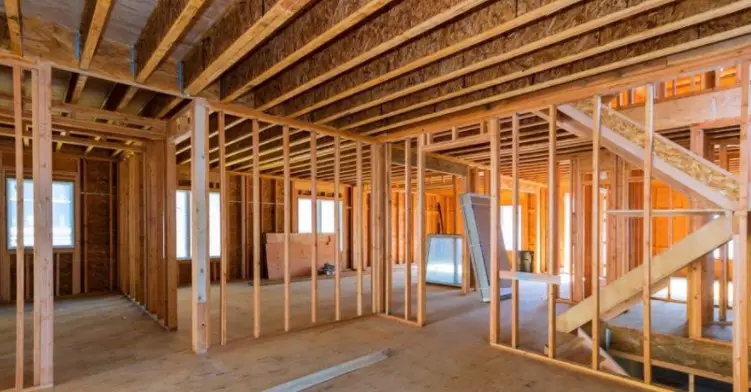 But more importantly, building a frame takes time because each piece must be screwed and nailed together properly for maximum security and safety.
It is also important to note that, while most barndominium builders use standard dimensions for frame sizes.
It will take an experienced construction team at least 4-5 weeks or so before your basic framework can be constructed.
Once again, the time required will be dependent on the size and scale of your project.
3. Roofing Time
Once your basic frame is completed, your barndominium's roof will be constructed on top of it.
And yes, just like building a frame, constructing a roof also takes time because every piece must be secured properly to prevent any leaks or other damage in the future.
Furthermore, most barndominium builders use special techniques and construction methods to ensure that their roofs are as energy efficient.
And that, without compromising on quality standards.
On average, it takes at least 1-2 weeks before you can actually see your roof come together in most projects with an experienced construction team involved.
Although some cases may require additional weeks for specific components (i.e., ventilation systems, solar panels, etc.).
4. Electricity, Plumbing, etc. Time
While building a barndominium, you can finish off all of your electrical outlets, lighting fixtures, and phone lines in only a few days with an experienced construction team involved.
However, it takes weeks for a qualified plumbing crew to install your piping systems and water drains throughout your property.
They need to ensure they are placed in exactly their proper locations.
Moreover, you will have additional time invested into installing indoor bathrooms that meet proper EPA standards as well as other amenities like heating/cooling units before your home is ready for its final touches.
On average, it takes 1-2 weeks before these components are completely functional, after which building time will continue on at an exponential rate…
5. Insulation Time
Once your barndominium's structure is complete and all of its major components are installed, it is time for insulating materials (i.e., fiberglass), including ceilings, walls, and attics.
During which you will also need to install proper ventilation systems throughout every room as well as other safety measures like smoke detectors and sprinkler systems if you want them.
Thus, insulation should take at least 1-2 weeks to complete and requires an experienced construction team with qualified inspectors for maximum efficiency.
You can also do it yourself, though!
The Time to Build A Barndominium
Usually, 6-months is the average time taken by an experienced barndominium construction team to complete a project of any size and complexity.
And even then, there may be some final touch-ups needed before your property can be used as a functional residence.
However, it may take several months longer, depending on your particular circumstances.
Thus, you should always factor in at least 9-12 months from beginning to end if you want to build a barndominium as part of your home without cutting corners or doing it yourself.
How Quickly Can a Barndominium Be Build?
6! It is definitely possible to build a barndominium in much less time (3-6 months) if you have a small project, but you would also need your property fully permitted and prepared for building beforehand.
Frequently Asked Questions
Is It Cheaper to Build a House or Barndominium
Building a barndominium can be slightly cheaper than building a house as long as your property is ready for construction from day one.
In which case, you might also need to factor in costs for cement/brickwork, plumbing, and electrical systems before your team of contractors begin working.
How Much Does a 1500 Sq Ft Barndominium Cost?
$150,000 to $180,000 is usually what it costs for construction companies to build small barndominiums on standard single-acre properties.
You can get more detailed estimates by contacting your local contractors/developers about their project pricing; they're usually very helpful with information like that.
How Long Does It Take To Build a 2000 Sq Ft Barndominium
6 months to 8 months is what you should expect for construction companies to build small barndominiums on standard properties.
The speed of your project may vary depending on your particular circumstances, however.
So be sure to check with contractors beforehand about their timeline and turn-around time.
They'll know more about that than anyone else. Then it's just a matter of waiting until your property is ready for residential use; once again! 🙂
Final Thought
So how much does it cost to build a barndominium?
Although it is possible to build a barndominium within 6-months and under $150,000, you will need your property fully permitted and prepared for building beforehand in order to take advantage of such a short timeframe and budget.
Furthermore, these estimates will vary greatly depending on your particular circumstances… i.e., size of the project, experience/qualifications of the construction team, etc.
Therefore, if you're looking for an exact time frame, then I would recommend that you get in touch with a locally established barndominium construction company about their specific timeline from start to finish.
They'll be able to provide you with much more accurate numbers based on their own experience. In which case I hope everything goes well! Feel free to leave any comments or questions below; thanks again 🙂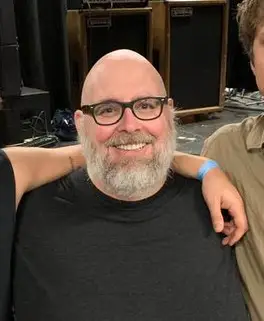 I'm James, your barndominiums advisor. Several years ago, I had no idea what barndominiums were. Although I'd spent over 10 years in the construction industry, the first time I heard about barndominiums was when I saw my neighbor building a new-style home. That was the first barndominium I've ever seen, and I found it so fascinating that I wanted to learn more about them.
More Posts