Barndominiums seem to be the latest craze sweeping across the United States, but what are they? Would they work for your family?
They are a great inexpensive alternative to your traditional houses. With their many floor plans, you can build your dream home.
If you live in Alabama, the question on your mind should be Building a Barndominium in Alabama, the elements, cost, builder, etc.? Can you do it?
All you need is a good plot of land to build it on. The sky is the limit in regard to what the final product will look like. A barndominium will give you a home you are proud to show off.
Can you do it? If you are not a DYI person, you can purchase a kit or hire a construction company to build it from the ground up.
Read this article to get your many questions answered. You will know the cost, the pros and cons, and more. Enjoy learning about building a barndominium.
Ultimate Guide On Building a Barndominium in Alabama
When you build your home, whether a conventional home or the newest craze, a barndominium, you can make it your own.
You can get everything you desire out of it. Put your stamp on it.
You can choose your floor plan, design it the way you want, and ensure space for everyone in your new home.
This sounds great but building your own home can be quite an undertaking. Sometimes there is the red tape you have to get through and the money you need to get started on your dream home.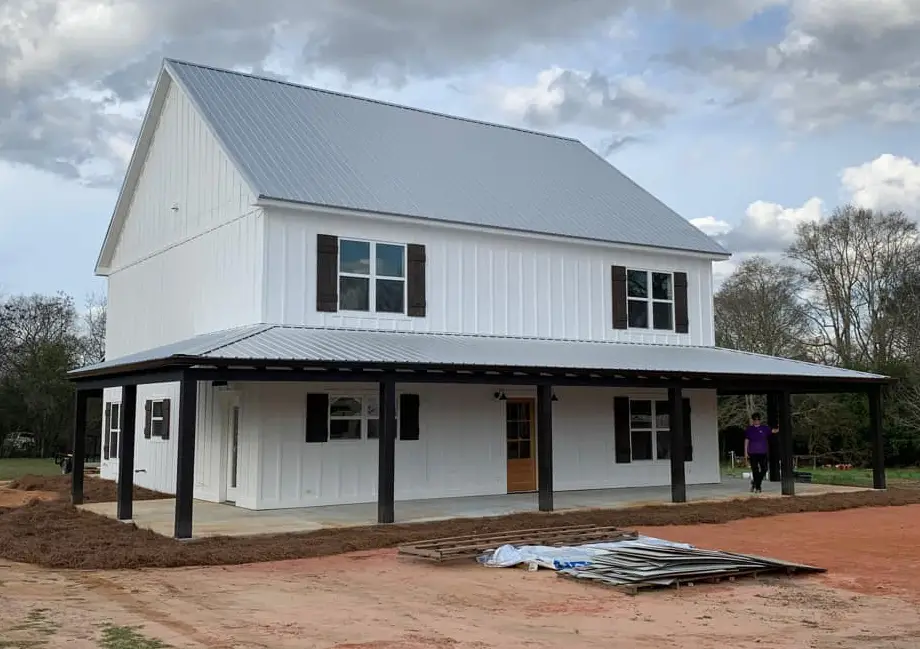 This is why building a barndominium in Alabama can be such a great idea. There are many advantages and disadvantages, but that would be the same as a conventional home.
With a barndominium, you can buy a kit and build it yourself or hire a contractor to do the job. Many companies are now building this type of home.
Initially, it may have been hard to get financing, but as the idea has caught on with so many being built, financing has gotten a little easier.
Barndominium Building Cost in Alabama
The first question that comes to mind for most people considering building a barndominium.
The average cost of a barndominium is about $86 per square foot but could cost as much as $155 per square foot.
It depends on the type of barndominium you want to build.
This is below the national average, so it is safe to say that the cost to build a barndominium in Alabama is within your budget.
For a 2,000-square-foot barndominium, the price would be between $180,000-$250,000.
In this state, land is also inexpensive and available. The land is approximately 0.38 cents per square foot so that you can get a lot of land.
Enough to build your dream barndominium. With this lowest land cost, it is one of the least expensive states to build a barndominium.
Pros and Cons Of Building Barndominium in Alabama
A barndominium is a type of home built from the shell of a structure made of a metal post frame.
This type of structure is generally used for barns, shops, and stables. With some clever designs, they can be made to look like a regular home.
How much does it cost to build a Barndominium in Alabama?
In addition to figuring out the cost per square foot when determining your budget for a barndominium, there are other costs to consider.
Figuring out the costs can be difficult due to the different sizes of barndominium you choose, the floor plan, rooms, and more.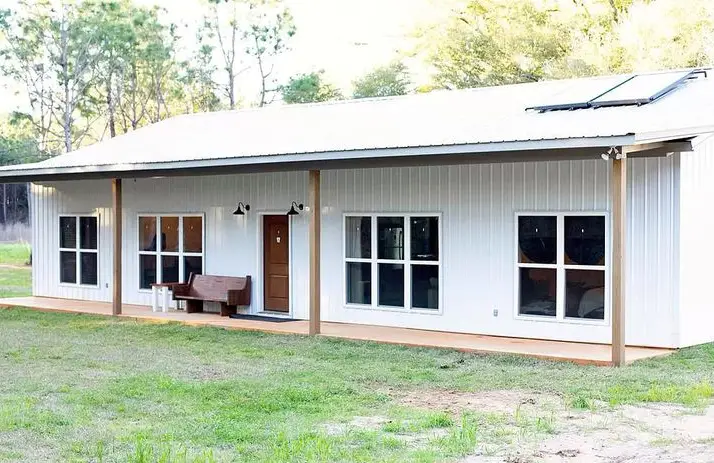 Although these may be considered structural or exterior costs, you have to figure in the cost to clear the land to get it ready for the barndominium, put in the plumbing and electricity, driveway, and more.
All these will add to the cost of building a barndominium in Alabama.
There are also permit costs, hiring a construction company, licensed electrician, and plumber. You may even need an architect to draw up the blueprints.
Structural Costs
Structural costs can include a barndominium kit. The price of the kit will depend largely on the square footage.
There is also the concrete slab that the barndominium sets on. For example, for a two-bedroom barndominium measuring 30′ x 40′, the concrete slab could cost $4,800-$7.300.
On average, a four-inch slab would cost $2.83 per square foot.
Interior Costs
Interior costs include furnishings, appliances, paint, cabinets, flooring, and more. Some high-end cabinets and appliances can cost upwards of thousands of dollars.
It will be much cheaper if you choose to purchase standard cabinets and appliances.
Again, the cost will consider how many rooms and square footage. Doors for the indoors can cost as much as $100.
If you are adding a customized kitchen, that can add $60,000 or more.
Exterior Costs
Exterior costs include the siding, whether you add a porch or patio, and the type of roof along the size.
Doors and windows can add $6,000 for energy-efficient windows and cost $1,000 or more.
See Also: Building a Barndominium in Georgia 
Where can you get Funding Agency in Alabama?
When building a barndominium in Alabama, most will need funding or financing to make their dream home come true.
Check your financial institution first, then other banks and credit unions. Compare them all and choose the one that will give you the best rate and fits your budget.
Alabama Farm Credit: They offer loans for both residential and commercial buildings.
This bank has experience in different aspects of lending, making them a great option for financing your barndominium.
Alabama Ag Credit: They have been in business for over 100 years and understand the Alabama community.
They will help you get the financing you need to build your dream barndominium.
Hometown Bank of Alabama: This bank was established in 2003.
The small bank gives great personalized service, and being a local bank; they will most likely approve a loan to build your barndominium.
How may you get Barndominium Kit in Alabama?
There are many places in Alabama where you can get a barndominium kit. This is a great idea if you want to do it yourself, but you still will have to hire contractors.
You will also need licensed plumbers and electricians. Check online to find the ones who offer barndominium kits in Alabama.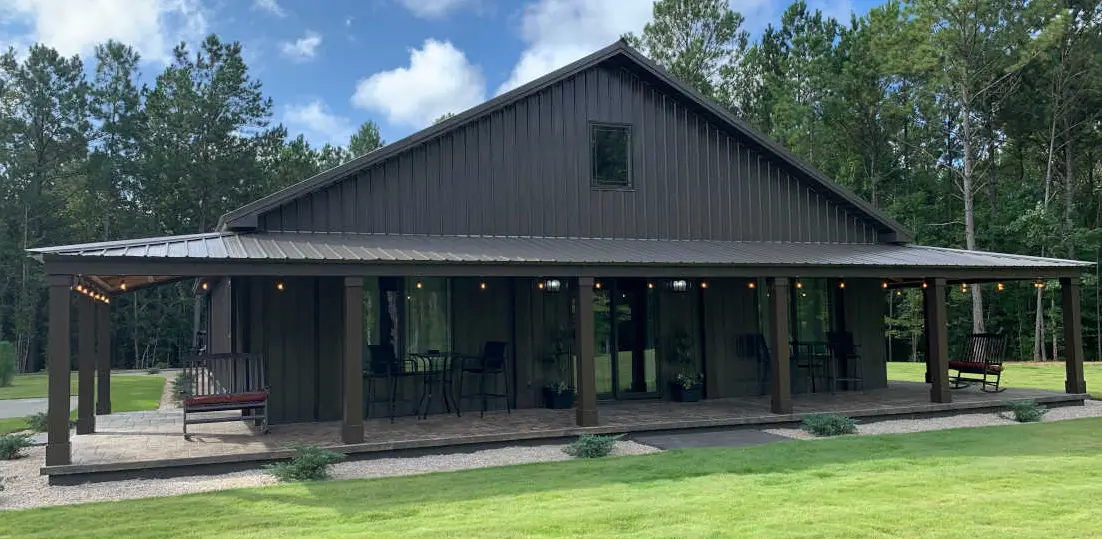 Always read what is included in the barndominium kit. This will help you know what to add to your budget that you need to purchase.
Where do you get A Barndominium Builder in Alabama?
One way to find a builder of barndominiums in Alabama is to look for open house showings.
When you visit them, you can find the builder's name and talk to them. You can also check online to find a barndominium builder or check with the BBB.
It may be hard to find a builder that does every aspect of a barndominium, so you may have to hire two or three builders.
Make sure they have experience building steel buildings, as most barndominiums have steel frames.
Final Thoughts
Building a barndominium in Alabama can be challenging. Still, after reading this article, you should clearly know what is involved, including the extra expenses you need to figure out in your budget.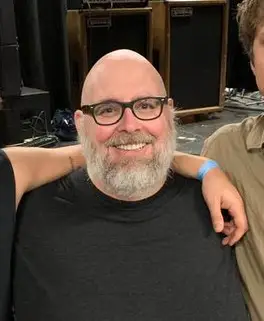 I'm James, your barndominiums advisor. Several years ago, I had no idea what barndominiums were. Although I'd spent over 10 years in the construction industry, the first time I heard about barndominiums was when I saw my neighbor building a new-style home. That was the first barndominium I've ever seen, and I found it so fascinating that I wanted to learn more about them.
More Posts