You live in West Texas and have decided it is time to build that home you have talked about for several years.
You want a place where your children can run and play somewhere out of the city.  You have purchased the perfect spot of land, but now the question is, what type of home do you want to build?
The craze that seems to be exploding everywhere is the barndominium, especially the West Texas Barndominium. It is a unique home with a floor plan that you can design to fit your needs and family size. They are quicker to build and less expensive than a traditional home. 
If the term barndominium is unfamiliar to you, by the time you finish this article, you will know what it is, the pros and cons, prices and costs.
And you'll also know where you can find a builder in West Texas to make your dream home come true.  Make the right decision as if a barndominium will work for your family and lifestyle or not.
What You Should Know About West Texas Barndominium
The term West Texas barndominium is a combination of two words, which are condominium and barn. It is like a giant barn with living space.
This is a good choice if you want to live where you work, such as owning your own home business or working from home.
They have become very popular in West Texas upscale rural areas since 2016.
You can incorporate very tall ceilings, windows that are energy-efficient, porches that wrap around the entire home, open concept floor plans for the living, kitchen, and dining areas, and more.
There are some that resemble barns from the outside but inside they are as luxurious as you want them to be.
You can add granite countertops, a hot tub in the master suite, hardwood floors, pantries, and more.
Before deciding to build your barndominium, you need to decide if you want a metal or wood barndominium. Which one you choose depends on your preference and looks.
One thing to note is that metal barndominiums, have a more utilitarian outside look but can look great on the inside.
Some feel that the wooden barndominiums with post and beam structures give it more curb appeal.
The drawback with wooden barndominiums is that they have to be built and not use a kit like you can with a metal one.
You would have to hire a contractor to build it.  With a kit, you can do a lot of the building yourself and hire a contractor for the plumbing, heating, etc.
The plus with a metal barndominium is that they have more energy-saving advantages than the wooden one.
You should also know how you are you are going to use it.  Is it going to be just a family residence or are you going to use it for a home business or work from home?
Do you need entertaining space inside and out?  You need to know how many bedrooms you will need.
Sit down and list how you will use it to give you an idea of what you need to be included in your barndominium.
Can You Build a Barndominium in West Texas?
Yes, you can build a barndominium in West Texas.  When you find the right plot of land, always check to make sure that it is zoned for building homes and any other laws and building codes you need to follow.
You want to make sure that you can easily access it from the main road and that you can connect to the power grid and wastewater system.
Barndominiums are becoming very popular all over, especially in the Midwest so if you want to build a barndominium in West Texas, you can.
Pros of West Texas Barndominiums
Versatility—typically, a barndominium is an open design so they can be designed to meet any need or style. You can live in one part and have a home-based business in another part.  You can design the layout/floor plan to suit your needs.
Quick construction—these can be made in weeks, unlike traditional homes which can take months to build. With a kit, it will take a shorter time to build, sometimes as short as two weeks.  With a kit, most of the construction is done off-site so all that needs to be done is for it to be put together.
Durable—this is why barndominiums have become so popular, especially if they are made from metal. They can withstand almost any type of weather, have less upkeep and maintenance, and more resilience to impact.  This is also true with wooden barndominiums, but metal ones are more durable.
Can be a dual-purpose home—this means that if you work at home or have a home business, you do not have to travel to work. You can live and work in the same space.
Extra space—the interior is very spacious and instead of using walls as in a traditional home that is many times weight-bearing, in a barndominium, they use partitions. They are solid like walls but if you need to move them to give more space you can do so without messing with the structural integrity of the barndominium.  It also allows you to redecorate when you want.
Eco-friendly—a barndominium is considered eco-friendly because most contractors use a material that is eco-friendly to reduce long-term and immediate carbon footprint. You can also save on your heating and cooling costs.
Cons of West Texas Barndominiums
Not immune to corrosion—with a wooden barndominium, at some point, you will have to deal with the issue of rot. With a metal barndominium, you will eventually have to deal with corrosion issues.  This is especially true in tropical climates.  You can use specific exterior treatments that you can maintain over time to help with the corrosion issue.
Most are single-story—if you want a second story, then a barndominium might not be for you. If you are using a metal structure, they do not work well to try to add a second story.  Some of the wooden barndominiums will offer an open extended loft you can use as your second floor.
Can transfer a lot of noise from the outside—even if the builder uses high-quality insulation, any sounds that come from the outside can be louder, especially if you are using a metal/steel barndominium kit. This also includes a steel or metal roof.  There will be more noise if it rains, for example.
May need to install a sprinkler system—depending on the building codes in your jurisdiction, you may have to install a sprinkler system as a mechanism for fire protection. Make sure you check before you build your barndominium.
Financing—it can be hard to get a loan to build your barndominium as many banks and loan companies do not consider them a house. You may be able to get a construction loan.
A small pool of buyers—if you decide to resell. There may not be as many potential buyers due to the customization because it is not their style.
See Also: Building a Barndominium in California
West Texas Barndominium Builders:
When looking for a builder in West Texas to build your barndominium, you may have to check with several before finding one that builds them.
There are also some builders that specialize in barndominiums.  You can check on the internet or local newspaper for these builders.
You can also talk to local real estate dealers to see if they have any barndominium builders in their contact list.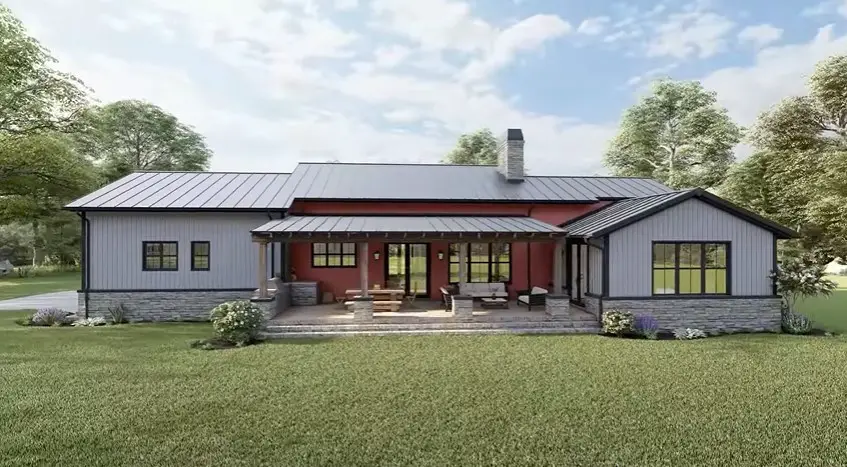 When choosing a builder, make sure that they have the following attributes.
They know how to make a barndominium energy-efficient and comfortable
Have experience in building barndominiums, both wood, and metal, from kits or the ground up.
They have built them before
They have a list of happy barndominium owners and a record of great customer service. They should also offer references for you to check out.
Barndominium Prices and Costs
The actual final cost of your barndominium will depend on the size you choose, whether it is built from the ground up or by using a kit, where it is being built, if a contractor or builder is doing the entire build or if you are doing a lot of the build yourself and so much more.
On average, the cost of a barndominium is $90-$120 per square foot for a total build that is turnkey.
On average, if you pay $220,000 for your barndominium, this can include granite countertops, efficiency windows, and more.
Bardominium Example 1:
If a kit costs $10,000 plus the material cost of $10,000 and you did it yourself, it would be $20,000.  To find out the cost per square foot, you take the cost and divide it by the square footage of your barndominium.
If your barndominium was 1,000 square feet, then it would be $20,000 divided by 1,000.  This would equal $20 per square foot.
If you need to hire a builder for this size barndominium, you can figure another $20,000 for a turnkey, ready-to-move-in barndominium.  This then would make it $40 per square foot.
Bardominium Example 2:
In this example, if you use the calculation as we did in the first example, if you did the work yourself, this floor plan would cost approximately $176,800.
If you decided to hire a contractor, it would cost approximately $204,000 but the actual cost would depend on the materials used and their fee.
Conclusion
After reading this article, you can see that there are many factors that go into building your West Texas Barndominium.
We have covered the pros and cons of buying a barndominium, approximate cost, and what you should know and consider before choosing a barndominium as your next place of residence.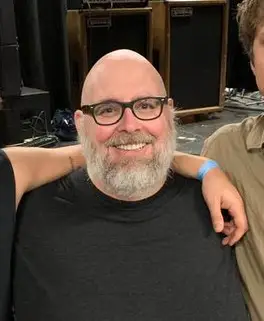 I'm James, your barndominiums advisor. Several years ago, I had no idea what barndominiums were. Although I'd spent over 10 years in the construction industry, the first time I heard about barndominiums was when I saw my neighbor building a new-style home. That was the first barndominium I've ever seen, and I found it so fascinating that I wanted to learn more about them.
More Posts