Barndominiums are becoming rampant in several counties. And with its popularity comes more financing options for building or buying homes.
These include mortgage loans, construction loans, and many others.
However, due to the complexity of construction bank loans, one might wonder, can you build a barndominium with a construction loan?
Despite the challenging processes, it is possible to secure a construction loan for the building of barndominiums. Though, you must have a good credit score, building plans, and a few other requirements by the lender.
Below is a description of how to secure a construction loan to build a barndominium.
Key Takeaways
One can get construction loans to build a barndominium.
One must not have a credit score below 680 to be eligible for a loan.
Not all banks or companies offer construction loans for a barndominium.
The duration of a construction loan is less than a year.
What Is a Construction Loan For Barndominium?
Another term for a construction loan is a self-build loan. These types of loans are short-term loans that one can use to fund the building of offices, homes, real estate, etc.
A construction loan usually lasts for less than a year, and within this period, the lender takes several strict measures to ensure the process is transparent.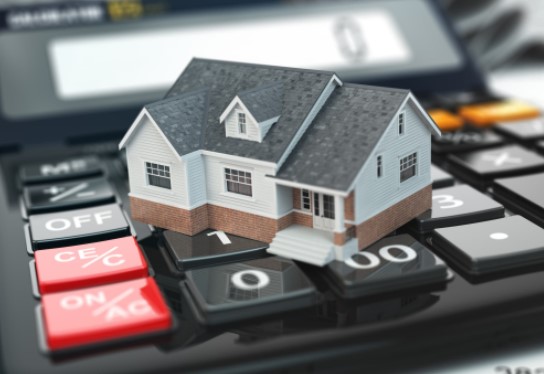 However, construction loans are different from mortgage loans in a lot of ways. There are only short-term loans but do not provide an option for collateral for the lenders.
A crucial fact to note is that lenders of these loans do not offer immediate complete loans.
The costs that construction loans cover are:
The cost of labor.
The cost of land.
Cost of architects.
Building permits.
The cost of building materials.
Types of Construction Loans
In most cases, construction loans also cover landscaping and permanent appliances for the building but not home furniture or home décor.
In this case,  one has to ask their lender to know what the construction loan covers.
There are several types of construction loans; a few of them are:
Construction Only Loan
This type of loan only provides the funds required to complete the home's construction.
The borrower is accountable for repaying the loan in full when it matures or obtaining a mortgage to secure long-term financing.
The lender disburses construction funds based on the fraction of the operation finalized, and the borrower is only obligated to pay interest on the money drawn.
Construction To Permanent Loan
Here, the borrower can obtain a certain amount of money with the construction-to-permanent loan.
This is slightly different from the former. After completion of the house, one can convert a construction loan into a permanent loan.
One of its pros is that one only has to pay for closing costs.
Owner-builder Construction Loan
This type of loan can be construction-only or construction-to-permanent loans. Here the borrower is also the builder of the building.
Lenders do not always accept the loan, because of the high risk and complexity involved for a borrower to build on their own.
Therefore, to get these loans, one must provide a license for building.
End Loan
The end loan is the same thing as a construction loan. Although, borrowers pay for this loan after the completion of a building and not during.
It's almost the same as a regular mortgage, but many lenders will not offer this kind of loan because of its high risk.
Can You Build a Barndominium with A Construction Loan?
Because of how unique barndominiums are, one might ask, can you build a barndominium with a construction loan?
The answer is yes. Like every other building or home, building barndominiums with a construction loan is possible. Lenders do not always distinguish homes types for a construction loan; they stick to the profits they can gain.
This remains so as long as the borrower's building meets the guidelines of the lender of the loan.
Firstly, the barndominium must meet the code for permanent residence.
To determine whether the desired barndominium qualifies for a construction loan, one must also have a standardized list of qualifications.
This list is based on statistics and numbers, and not the style of one's home.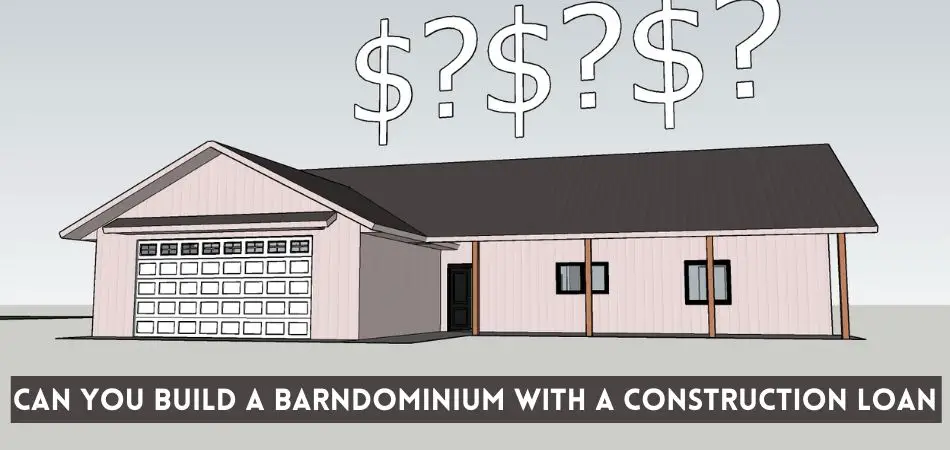 However, it is different and challenging when buying a barndominium with a regular mortgage loan.
There are several loan program guidelines that one has to meet. And the property that one wants to purchase has to meet the standard of the inspector.
The major factor inspectors use to determine the value of a house is the comparable properties in the region.
The reason for comparing is to determine the value of the home; so that borrowers can't collect more than the house's worth.
The process is exhausting, especially if a lender has no building to compare with. At the end of the day, one might not get a mortgage loan.
However, to find out more about this loan, one can look at this guide:
Barndominium Construction Loans: What Are the Requirements?
Construction loans are risky for lenders, and this is why they take a few precautionary measures. To get a construction loan, one needs a few requirements to get the approval of a lender. A
few requirements lenders need are:
One's credit score:
This is the first and most important thing to check for a lender. It determines whether one's request for a loan will be accepted or not.
To determine one's building budget, the lender considers the credit history, income, and debt-to-income ratio.
Most construction loan lenders do not offer loans to people with a credit score below 680. However, FHA construction loans accept a score of 580.
Down payment:
Most lenders also require a certain percentage amount as a down payment. The amount is mostly higher than a regular mortgage loan.
Although, it depends on the bank or company. FHA charges a minimum amount of 3.5% of the loan for approved projects.
On the other hand, VA construction loans do not have any down payments; it depends on the company.
The construction plan:
One's construction plan is also very important as lenders would want to know everything about the desired barndominium.
The plan must have every spec and feature drawn. This will help the inspector check if the cost of the building meets the loan one requires.
It is crucial not to draw up random plans, or one might forfeit the loan. Get an architect to help map out a perfect plan.
Barndo Location:
This occasionally comes up amongst a few lenders; they want to know where one intends to build.
The reason behind it is to help inspectors check the cost of materials and buildings in the area.
Sometimes, lenders also compare the worth of a building with already available houses.
This means that if the worth of a house is $350,000, lenders will not offer loans more than the price.
How to Get a Construction Loan?
Once one has the equipment in place, proceed to a bank or credit union to get a loan.
Farm credit lenders also offer construction loans to people that want to build a barndominium.
Note that not every bank or credit union offer construction loans. It depends on their policies and one's location.
There are a few steps one must follow to get a construction loan, they are: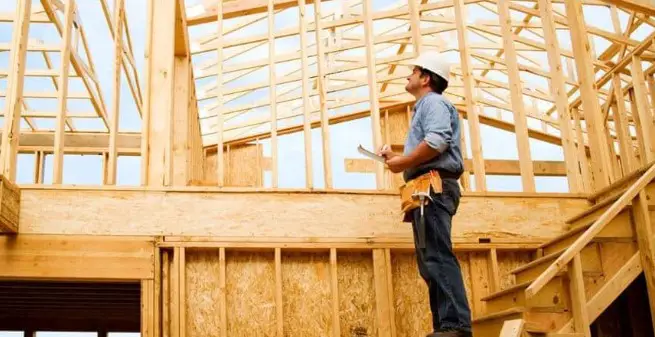 Find a licensed builder:
The first thing every lender wants to know is the builder in charge of the project. Therefore, the builder must be an expert in what they do.
To get a hold of experts, consult friends that have completed their projects, or better still, check the directory of builders in the area.
Arrange the necessary documents:
A lender will most likely request a contract with one's builder. The contract includes detailed pricing, project plans, and a few other schematics.
Therefore, it is crucial to make sure the builder has references and any other necessary proof of business credentials.
Get pre-approved:
Finally, it is time to get pre-approved. Getting pre-approved for a construction loan can give one a good idea of the total cost to borrow as a loan for the project.
It also saves a person the trouble of paying high amounts for the schematic for the building.
Conclusion
For anyone wondering, can you build a barndominium with a construction loan? The answer is yes. However, not every bank or union offers construction loans and the lenders that offer loans would expect several requirements of borrowers.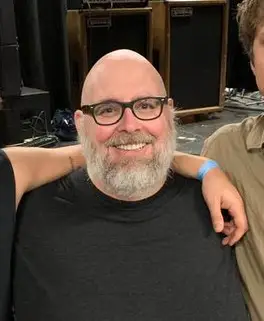 I'm James, your barndominiums advisor. Several years ago, I had no idea what barndominiums were. Although I'd spent over 10 years in the construction industry, the first time I heard about barndominiums was when I saw my neighbor building a new-style home. That was the first barndominium I've ever seen, and I found it so fascinating that I wanted to learn more about them.
More Posts