The major disadvantage faced when building a barndominium is the difficulty in finding financing options due to its unconventional style.
The experience of finding financing is so tricky because barndos have not gained an increased level of popularity in the urban region.
Hence, this raises the question with many barndos enthusiasts, what kind of loan I need to build a barndominium?
Regardless of this setback, a barndominium makes a fantastic investment and can be converted into several apartments to meet specific needs because of this unconventional house structure.
When seeking loans to build a barndominium, you can look for financing from Farm Credit Lenders, Local Banks, and Financial Companies.
However, for a borrower to be eligible for loans from these sources, they must provide proper documentation of stable income history, debts history, desired fixtures, and amenities for building a barndominium.
Can I Get A Loan For A Barndominium?
Barndominiums are different from the average standard homes, as you know, and do not require as much financial cost.
The downside to this advantage is that traditional mortgage lenders are unwilling to give home loans to people interested in building a barndo structure.
Traditional lenders believe that the vast majority of us do not fancy the idea of barndos.
So they have no desire to provide loans to us in the suburbs and rural areas for people who seek loans to finance a barndominium.
Judging from this perspective, traditional lenders also provide and consider the resale value of a barndominium structure.
When you cannot pay back the loan, reselling the barndominium property is the following action to take to recover the loan payment, and it takes a longer time to resell.
Another reason lenders do not offer loans to finance a barndo is the location.
Usually, barndos are not permitted in the cities but are very common in sparse populations like the rural areas.
Nevertheless, these are the reasons that affect us and make it impossible to get a loan to finance a barndominium.
But there are available options to carry on with the construction process, and we can obtain these loans from Farm Credit Lenders, Small Banks, Mortgage Lenders, and national banks.
What Kind of Loan To Build a Barndominium?
For anyone asking, what kind of loan to build a barndominium? There are a few financing options available.
However, before I accessed these loans, I presented documents proving my income and debt percentage. The following paragraphs will highlight some of the loans to build a barndo;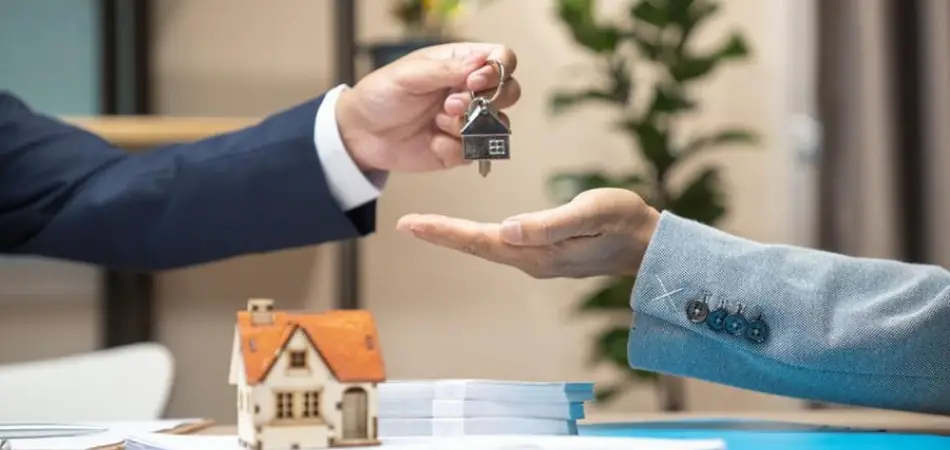 1. USDA Home Loan
The USDA home loan covers the cost of building and converts to a mortgage after completing the barndominium structure.
Also, the loan interest rate is fixed and does not fluctuate, meaning whenever we reach our loan time frame, it remains the same without adding an extra fee.
The USDA home loan has also made it possible that when we need to refinance a barndominium building, we can always apply for the USDA program after completion to receive financing.
Pros
No down payment: Unlike the FHA loans, an alternative option for financing, USDA enables us not to require a down payment before financing a barndominium structure. These loans offer 100% financing and give us adequate time to repay.
Lenient Eligibility Requirement: Earning a low but stable income qualifies you for 100% financing if there is proof of employment of two years and above.
You only close once: Using USDA covers buying lands, building barndos, and buying necessary materials. Instead, the traditional construction loan would allow the closing to be done twice, but the USDA loan makes it easier and quicker.
Cons
USDA Home loan takes longer to process: The government agency stamps the USDA loan, and each process must follow strict rules. It could take two to three weeks to verify your eligibility before giving it to the lender for approval.
Most of us may have to wait for a year or more before the building is completed, but this does not compare to the USDA loan's benefits.
Few lenders offer USDA loans: In the absence of lenders who offer USDA loans in a geographical area, borrowers may be forced to expand their search by reaching out to national banks for loans.
Location Limitation: All our time using the USDA home loan has proved reliable; we may face massive disappointment if the area chosen is not among the specified. The government agency has mapped out rural low-income locations and regions for financing services.
2. VA Construction Loan
A VA Construction Loan is available to eligible duty service members or veterans who want to build a unique home like a barndo.
The VA Construction loan pays the portion of the barndominium structure completed.
This loan financing is not limited to only barndos but also accessible to mobile homes or manufacturing houses. However, we consider the pros and cons when opting for this loan option.
Pros
There are no down payment requirements: This allows veterans to build or buy homes without saving up for years.
There are no mortgage insurance requirements: VA loans don't require the veteran to pay monthly mortgage insurance, saving the veteran from possible challenges in meeting the required monthly mortgage fee.
Cons
The paperwork requirement is time-consuming: You must be an active service member or a veteran. As a result, some paper works have to be stamped and approved to check the validity of an individual's claim as a veteran.
Few lenders offer VA Construction Loan: There are not many VA lenders available to offer this kind of loan to us in need of it, which can be challenging.
How To Get A Loan for a Barndominium (Know the way)
Aside from the financial companies, there are places to look out for that are willing and ready to finance a barndo.
Local banks: When seeking finance for a barndominium home, the local bank's the first place to consider. We usually approach the local bank and request loan financing, and there is a high chance of succeeding in securing a loan.
Farm Credit Lenders: As a farm credit lender, you will understand the rural areas better than any other expert and use the basic requirements necessary to build a barndo. This union has organized loan structures put in place to aid financing.
Online Lenders: This particular means of sourcing financing is a bit expensive compared to others. You should know some of these online lenders are stand-alone, new companies, or even a brand, and the interest rate is often not favourable but considerable.
Mortgage Broker: A mortgage broker is a middle man between the borrower and lender. For us who can't find a loan source on our own, the mortgage broker searches out lenders at affordable rates.
Conclusion
If you are asking, what kind of loan to build a barndominium?
You can seek loans for financing such constructions by reaching out to Farm Credit Lenders, Local Banks, and Financial Companies.
However, for a borrower to be eligible for loans from these sources, you must provide proper documentation of stable income history, debts history, desired fixtures, and amenities for building a barndominium.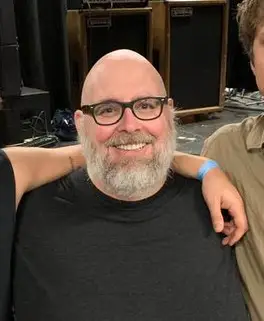 I'm James, your barndominiums advisor. Several years ago, I had no idea what barndominiums were. Although I'd spent over 10 years in the construction industry, the first time I heard about barndominiums was when I saw my neighbor building a new-style home. That was the first barndominium I've ever seen, and I found it so fascinating that I wanted to learn more about them.
More Posts