When you are building a new home or barndominium, it is only natural that you want to put your stamp on it to make it your own.  Before you start building your barndominium, you should sit down and figure out what you want your barndominium to look like.
The answer to the question can you customize a barndominium has been answered with a resounding yes. But just what does it mean to customize your barndominium?  Do you customize the interior, the exterior, or both?
This article will cover these two questions and more.  By the end of this article, you will know all about customizing your barndominium.  When your barndominium is ready to move into, it will be customized to fit your lifestyle.
Can you Customize a Barndominium?
Yes, you can customize a barndominium.  During your customization of your barndominium, you will become your own architect because it will require you to draw out plans.  It can feel overwhelming when you think about customizing your barndominium but there is help out there.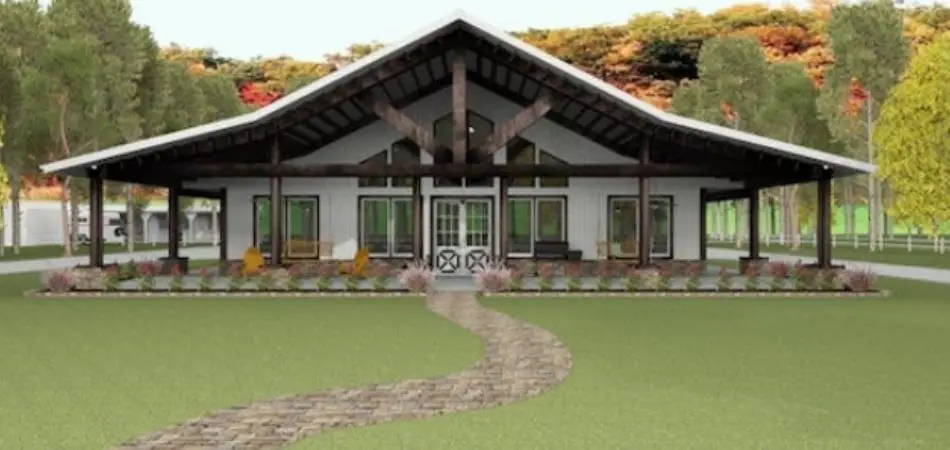 How to Customize Your Barndominium
When customizing your barndominium, it is relatively simple because of the software and technology available today but there are certain factors you need to keep in mind.  The first thing to do is make a list of must-haves, which include how many bedrooms, bathrooms, both full and half, the living area, kitchen, dining area, laundry room, pantry, any guest rooms, studies, home office, etc.  You also want to be sure you have storage areas.
Will there be a garage, a workshop, or a place for a home business, an outdoor kitchen, a patio, or decks? You need to think of every room or space you want to include in your barndominium before you begin to draw your design.  This will not only help you with your design but also help you know what size barndominium you need.  It will also help you see if what you need will fit into your build budget.
Although this may sound silly the next thing that you should do is make a design collage.  It can help you organize your design.  You can organize your design collage by layout plans, paint colors, outdoor spaces, interior, etc.  It can help you visualize your dream barndominium and future home.
One of the main things to consider is your budget.  You may want your barndominium to have top-grade appliances, jacuzzi tubs, large walk-in showers, and more but all of these might not be in your budget.  If you are not sure of your budget, you could talk to your bank and get pre-approved for a loan to see how much you will have to work with.  When you apply for preapproval for a loan, you should have a design to take to the bank.
This may sound weird but the bank wants a general idea of what you have planned for the money they may approve you for.  It helps them see if it is worth giving you a preapproval loan quote.  The loan will most likely be a construction loan, which will cover the building of your barndominium.
You will need to know the building codes for your area before you finish your design.  This is a set of regulations that address the fire resistance, lighting, structural integrity, safe exits, construction materials, and ventilation of your barndominium.
Some important building codes to keep in mind when customizing your barndominium are how many windows have to be in each bedroom, the width of the hallways, light switch height, and more.  All of the building codes have to be followed for your barndominium to pass inspection for you to live in it.
Types of Customizing Software
When customizing your barndominium, you can do it freehand on paper, hire an architect, or use one of the many different customizing, or designing, software available.  With this software, you can easily customize your barndominium like a professional.  It will let you plan and then lets you use different layouts to find the one that best suits your needs.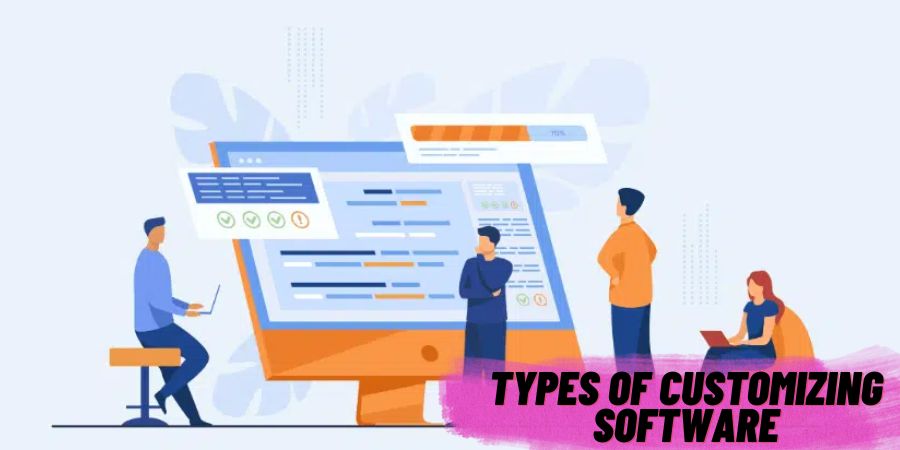 You will be able to see visually each layout and make changes as you go until you have the perfect customization.  The floor plan will have pictures showing the different roof styles, how it will look with windows and doors, and more.  Once you have customized it to what you want, you can print a 3D version of your customization.
The software is available online.  Some will be free but others you may have to buy.  Below are four customization software.  Most of the customization software will allow you to explore your customization ideas in 3D before you choose the right one and begin construction. Using customization design software can save you time and money.
1. CAD Pro
This customizing software is a powerful multifunction design too.  It can be used for mechanical drawing, barndominium customizing, and even landscaping.  The interface is easy to use.  For easy sharing of your projects, it supports cloud storage.  There is free access to some plans like outdoor kitchen plans, deck plans, and home plans but to take advantage of all the features, you have to purchase the software.
Key features: it has been around for over 30 years and can create everything from blueprints to furniture to buildings. You can use this software to create a design with accurate details and textured surfaces.  You can send your final drawings to the local authorities to be approved.
2. PlanningWiz
This is an online room planner.  It is a great customization tool for floor plans.  For your barndominium ideas, it has visualization abilities.  You can design new walls, floors, and rooms.  You can also upload a custom background and view your customization in 3D format.  You can print your design.  If you want all the features you have to purchase it but you can get it free with limited features.  No key features are listed.
3. Planner 3D
This is another online customization program that will allow you to easily and quickly draw up a barndominium floor plan.  It is simple to use and easy to add to windows and doors.  You can even add furniture to see how the rooms would look.  One of the unique features is that you can walk around inside your design to see how it feels with that particular customization.  It is similar to Planner 5D.
Key features: The commonly used tools are found at the top of the screen. The menu and tools are easy to navigate, which is especially great for those that have not used this type of software before.  As soon as you save your design it is automatically added to your inventory without you having to do anything.
4. Planner 5D
This is an easy-to-use web-based 3D software to use for customizing your barndominium.  You have the choice between a blank project or pre-designed barndominium plans.  If you have a sketch you are already working on, you can upload it and continue to work on it with this software. The free version includes all of its basic features but you have the option to purchase.
Key features: it is a professional-grade design program and has hundreds of tutorials to help you plus a more intuitive user interface that can be navigated easily. Most of the main tools you will use are found on a toolbar at the top of the screen.  You can create complex designs easily with accurate models of what your finished barndominium will look like.
Conclusion
Can you customize a barndominium, which the answer is yes.  It is a blank slate, so it is easy to put your own stamp on it and make it what you want.  After reading this article, you will know the pros and cons of customizing a barndominium, how to customize a barndominium, and the software you can use.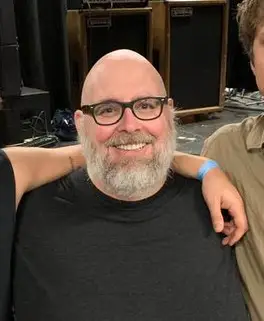 I'm James, your barndominiums advisor. Several years ago, I had no idea what barndominiums were. Although I'd spent over 10 years in the construction industry, the first time I heard about barndominiums was when I saw my neighbor building a new-style home. That was the first barndominium I've ever seen, and I found it so fascinating that I wanted to learn more about them.
More Posts