In recent times, creating a budget for the purchase of a barndominium has proven difficult.
Due to several factors that put one under a tight budget, such as cost of materials, buying and furnishing the barndo, one might wonder, can I build a barndominium for 100k?
Although, one can build a barndominium for $100,000, however, it is not always easy as it requires proper planning and research to get the ideal materials together.
One must also know the cost of materials and the ideal size of the barndominium for the budget.
Contained in this guide, are necessary factors one must consider to build a barndominium for 100k.
Key Points
Barndominium builders charge between $100 to $130 to build a barndominium.
It is possible to build a barndominium for $100,000.
The materials for the barndominium cost between $30 to $40 per square foot.
One fully maximizes the $100k budget if one builds the barndominium oneself.
Can I Build A Barndominium For $100 Thousand?
Barndos are relatively more affordable than traditional homes, however, with the many hardships in the country, one might still ask can I build a barndominium for 100k?
The precise answer is yes. It is possible to build a barndominium type of home for $100k. Regardless, this is not the same when buying a barndominium.
One might find it pretty hard to buy a barndominium for less than $150k. The reason is that the land and house value tend to appreciate over time.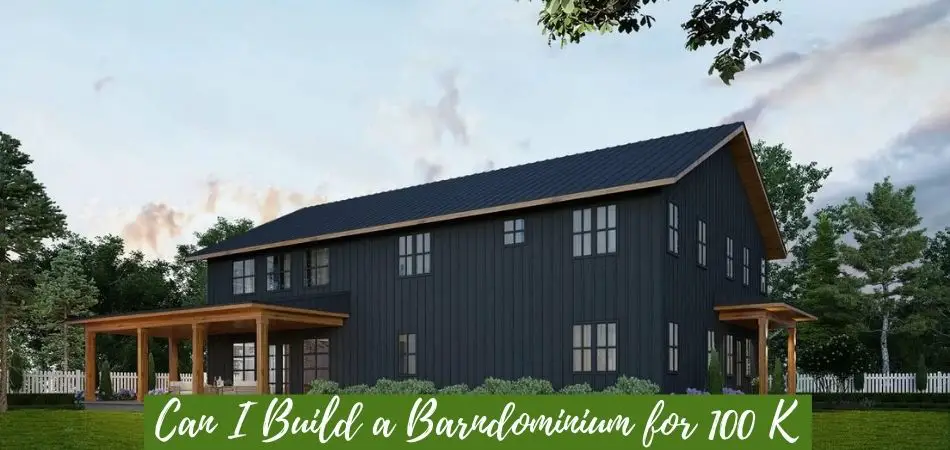 Choosing to build a barndominium house could be a good option for staying within the $100,000 budget.
However, one must realize that they might not necessarily get all the features for a standard home as there are many spending restrictions to achieve the feat of building a barndominium for 100k.
Some of the factors to consider are:
Land Ownership
This is the most crucial factor for one to build a house; therefore, one has to ask oneself questions. Is the land already available?
How big is the land in question? If one includes the cost of land to the $100k budget, the chances of building a barndominium are lesser.
Buying a plot of land is very expensive. An acre of land costs about $3500, depending on one's region. This cost might use up all the money for the budget.
So it's best not to include the cost of land in the budget.
Size Of The Barndominium
Another factor to consider is the size of the house. One can agree that a barndominium for $100k will not be enormous.
However, there are different dimensions for a barndominium, so this gives one a few options.
If one considers the cost of building a barndominium, it's best to go for a home of 650 square feet and below.
This square footage restricts the overall cost to roughly $85,000, leaving some money for other amenities.
A dimension of 20 × 30 can accommodate up to two rooms, depending on their sizes. It's best not to add an extra floor to the building as well.
The Closeness Of The Barndominium To Basic Amenities
Basic amenities like electricity and water are necessary for every home. Therefore, one has to put them into consideration.
It costs a large amount to connect these amenities to the house regarding plumbing and wiring.
The farther they are from the barndominium, the more expensive it will be to channel them.
To maximize the $100k budget, build the house close to these amenities.
The Builder Of The Barndominium
The major way to maximize the $100k budget is building the barndominium oneself.
However, the process of building a barndominium can be pretty demeaning, especially if one has poor planning abilities and no experience in building.
Therefore, it is best to call contractors and maximize what one has.
These four major factors will determine the cost of a barndominium. If one doesn't pay attention to these details, the $100k budget might not be enough.
There are other petty costs like finishes for the barndominium. It's best to avoid anything flashy until one finishes the building. For more info check "here."
What Is the Average Cost of A Barndominium?
Barndominiums are relatively cheaper when compared to regular houses. A barndo builder charges between $100 to $130 per square foot to erect a barndominium.
With this, the average costs for a few sizes of barndominiums are:
600 square feet – $60,000 to $78,000.
650 square feet – $65,000 to $84,500.
700 square feet – $70,000 to $91,000.
750 square feet – $75,000 to $97,500.
1000 square feet – $100,000 to $130,000.
2000 square feet – $200,000 to $260,000.
However, a few factors can affect the average cost of a barndominium—the construction company for the job and the availability of services such as water, electricity, and sewers.
The cost of a barndominium also varies greatly depending on whether or not one owns the land.
On the other hand, the average cost is even lower if one intends to build the barndominium oneself.
This is because one wouldn't have to deal with the cost of labor. The basic assembly and materials for a typical barndominium cost between $30 and $40 per square foot.
How Do You Build A Barndominium For 100k?
To ensure that the barndominium one intends to build meets the $100k budget. There are several routes one must follow.
The idea is to plan properly and avoid any unexpected costs. A few of the measures one must observe are:
Select A Barndominium With A Square Floor Plan
A barndominium in square shape is much easier and cheaper to build than an L-shape floor plan. Bump-outs and angles can take quite some time for builders to get right.
It is also harder to construct the concrete slabs and do the roofing.
Build A Tall Barndominium
When determining the most cost-effective way to build a barndominium, consider building a taller barndominium rather than a larger one.
By adding a second floor, one can save money on two expensive items: the foundation and the roof. As a result, one will gain the same square footage but at a lower cost.
Reconsider Materials
Most materials are more costly than others. Therefore, it is crucial to make research first to know which one meets the budget.
For example, steel barndominiums are more expensive than wooden ones. To fully maximize the budget, build a wooden barndominium, as it offers the same luxurious feeling as that of steel.
Avoid Customizations
The good thing about barndominiums is that one can customize the home anytime. Therefore, do not be in a hurry.
The aim is to fully complete the house first; any random customization will add to the cost, and it can hinder the completion of the barndominium.
Choose A Simple Roof
There are several roof types in the market. Some are baked, while others are simply aluminum. It is best to look for that which fits the budget.
One can make research on the market and compare the qualities of all of them. Another factor to consider is roofing style; some are sloppy while some are steep.
Contact the builder and negotiate which one suits the budget first before commencing work.
Conclusion
Uncertain if the money in the bank would be enough, and asking can I build a barndominium for 100k? Yes, it is possible.
However, to be able to maximize this tight budget, it is crucial to plan properly beforehand to avoid unexpected costs.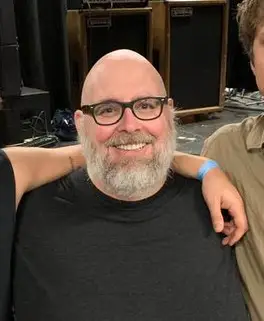 I'm James, your barndominiums advisor. Several years ago, I had no idea what barndominiums were. Although I'd spent over 10 years in the construction industry, the first time I heard about barndominiums was when I saw my neighbor building a new-style home. That was the first barndominium I've ever seen, and I found it so fascinating that I wanted to learn more about them.
More Posts