You are thinking about building your dream home and you hear people talking about a barndominium.
What is it?  It is a house that is part barn and part condo.
Outside it looks like a barn bug inside it can look like your dream home with the open floor plan.
The answer to the question if a barndominium is right for you is yes. Building a Barndominium in Pennsylvania can be a challenge, but the rewards are worth it.
You will be able to design your own dream kitchen with top-of-the-line appliances, custom cabinetry, with a farmer's sink.  You can even have your spa bath oasis.
In this article we will cover the topics that will help make your dream home a reality.
Take the time to read about the barndominium and you will see why it is your home to design and build according to your expectations.
One great pro of building a barndominium in Pennsylvania is that it can be built quickly.
Things to Know Before Building a Barndominium in Pennsylvania
Building a barndominium in Pennsylvania can be a challenge.  If you are a DYI person, you can purchase the kit and build it yourself.
If not, you can hire a contractor to build it from scratch or the kit.
When you are ready to build your dream home, a barndominium will give you many different floor plans to choose from.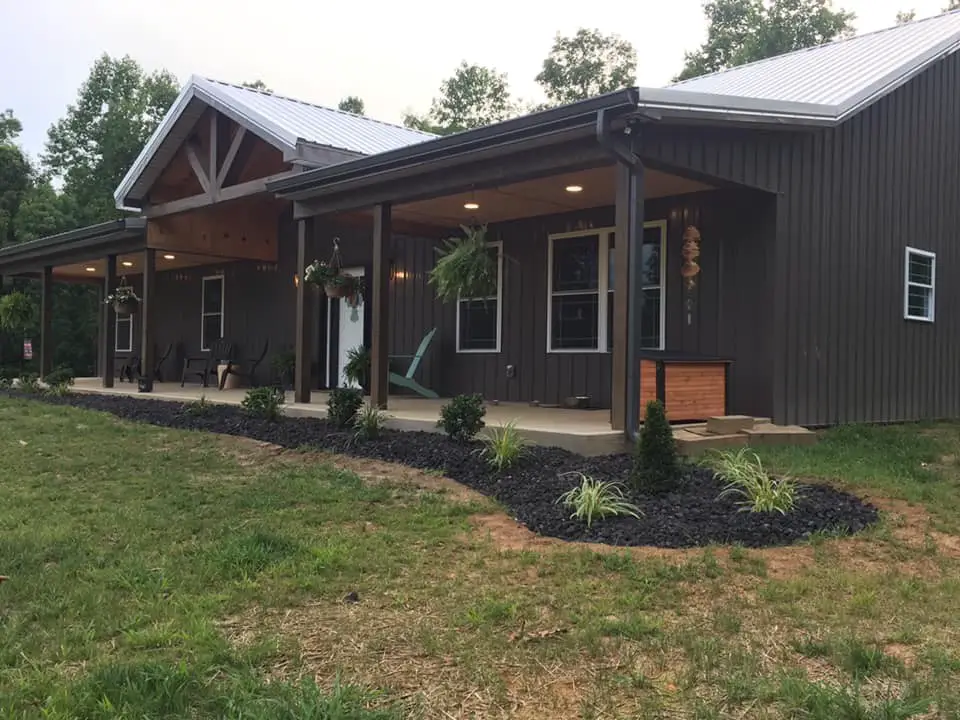 You can even design your own, choosing the furniture, appliances, fixtures, etc.  If you are a work-at-home person, a barndominium is the ideal type of house for you.
It gives you living and working space.  You have the option to choose how much square footage you, whether it will be one or two stories, and more.
When building your barndominium in Pennsylvania make sure that you have a reliable builder that is experienced in this type of construction.
You can build it yourself, but it is much easier to hire an experienced builder.
Now that you know what is barndominiums, let's see what it costs and the pros and cons.
Pros and Cons Building a Barndominium in Pennsylvania
At first, when you hear the word barndominium, you probably have a lot of negative things about it running through your mind.
After reading about them and maybe seeing one, you will probably have more pros than cons.  You might even be considering building one.
Barndominium Building Cost in Pennsylvania
The cost of barndominiums averages $190,000 or more.  It depends on the square footage, furnishings, appliances, flooring, and more, which adds to the cost.
You may also have to clear the land.  There are permits and you will have to have it inspected.  You also have to hire experienced and licensed plumbers and electricians.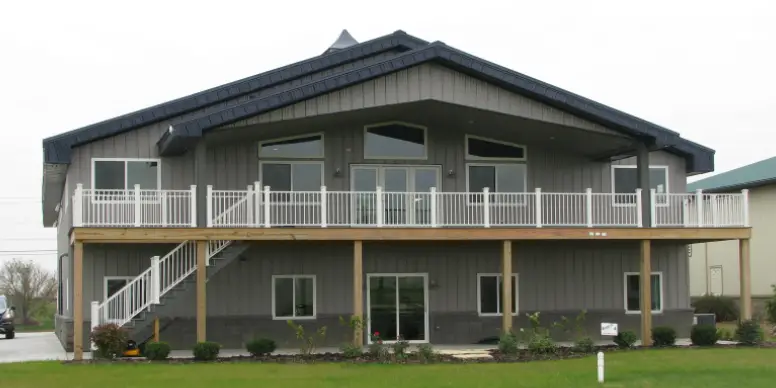 Even if the price is over $200,000. It is still cheaper than your traditional house.  For a traditional house, it costs on average $150 per square foot.
For a barndominium, the average cost is $100 per square foot.
Structural Costs
This includes the foundation with averages $2.83-$3.57 per square foot.  It depends on how thick you want it.
There is also the cost of the roof, which averages $8,000, depending on the square footage and type of roofing material.
You can also purchase a barndominium kit.  Again, the price depends on the square footage.  On average it ranges from $20,000-$90,000.
A kit just comes with the hardware you need and the frame.  With a kit, it saves you time going to various places to get materials.
Interior Costs
Interior refers to the furnishings, flooring, wall decorations, countertops in the kitchen and bathrooms, and so much more.
For high-end kitchens, that can add $70,000 to the cost.  There are also doors and windows.
Generally, in a barndominium the windows are tall so they can cost on average $6,000-$12,000.  They also need to be energy efficient.
There are also the many doors, which average $100 each.
Exterior Costs
With exterior costs, you may want to add a patio or porch, put in sidewalks, special front and back doors, landscaping, and more.
There is also the cost for the electric and plumbing wires and pipes that have to be laid for water and power.
There is the siding you are putting on.  Many of these exterior costs depend on the square footage.
Is it Possible to Funding in Pennsylvania?
Yes, it is possible to get funding for building a barndominium in Pennsylvania.  It just will not be your typical mortgage.
It will be a construction loan as many do not characterize a barndominium as a house.  If you have a local bank, you should check with them first.
When looking for funding, it may take a while to find the right lender.  Here are two where you can apply for a construction loan to build your barndominium.
Mid Penn Bank:
This bank is considered an agricultural bank.  This is the type of bank you need to apply for a construction loan.
They will help make applying for a loan easy.  They have a big list of lenders that are ready to help you achieve your dream of building your own home.
Peoples Bank:
They understand what it takes to own a barndominium and is willing to help you get a loan for your barndominium build.
When you apply for a loan, make sure you can put at least 20% down.  You should also have held a job for more than a year and have good credit.
Barndominium Builders in Pennsylvania
When looking for a builder in your community, make sure that they have experience in building one.  You should also make sure that they are licensed and insured.
Find out before you start.  Ask for references and see if you can check them out to see if there were any issues with the builder.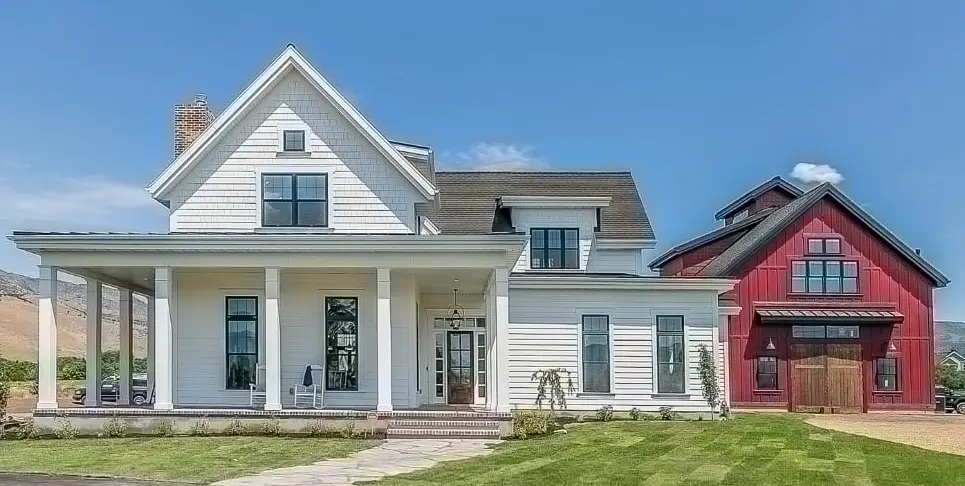 Before you start looking for a builder for your barndominium, you have to decide if you want them to build it from scratch or use a barndominium kit.
Final Thoughts
In this article, you learned the pros and cons of building a barndominium and the average cost.  It is time to think about Building a Barndominium in Pennsylvania.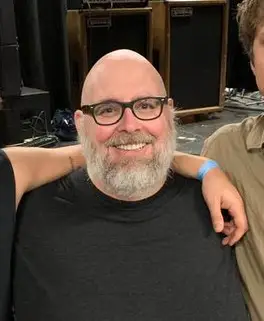 I'm James, your barndominiums advisor. Several years ago, I had no idea what barndominiums were. Although I'd spent over 10 years in the construction industry, the first time I heard about barndominiums was when I saw my neighbor building a new-style home. That was the first barndominium I've ever seen, and I found it so fascinating that I wanted to learn more about them.
More Posts