Building a barndominium in Arizona can be rewarding yet challenging.  If you want a dream home built exactly as you want, this is the way to go.  The barndominium will be built to your specifications and floor plan.  Start building your own dream home now.
Now that you have that seed planted in your mind, the question that remains is Building a Barndominium in Arizona, what will the elements, cost, builder, etc. be?  Is it more expensive than a conventional home?  How long does it take?  The great thing with building a barndominium, you can DYI or hire someone to build it.
If you want to move into your dream home faster, consider building a barndominium.  You will be proud of the finished project.  You can design your dream kitchen and bathroom.  In this article, you will learn what it takes to build that unique home in this article..
Building a Barndominium in Arizona
Building a barndominium in Arizona can be an exciting idea but challenging.  There are so many different things that are now constituting a home, such as shipping containers and tiny houses.  The latest is barndominiums.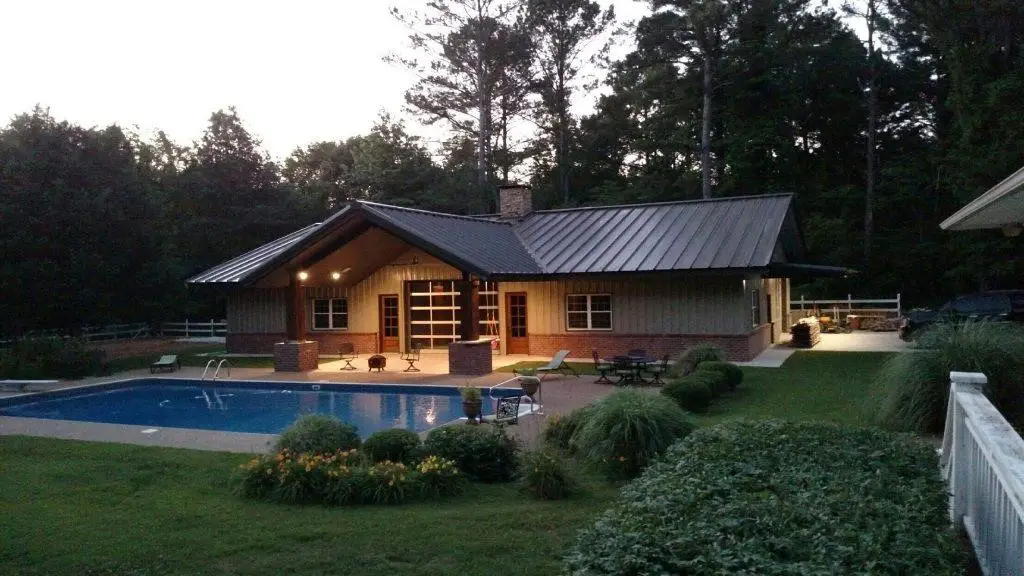 Banks and other financial companies are warming up to the idea that there are now more options than a traditional stick home where people can live.  Now there is not a better time to start building your barndominium.
Can you build a barndominium in Arizona??
Yes, you can build a barndominium in Arizona.  It is one of the most rewarding experiences you can do.  Make sure that you make a budget and talk to someone who has experience in building barndominiums to get advice as to what you should do.  It can be overwhelming to try to do it yourself.
Building a barndominium can be an accessible project for many people who want to build their own homes.  There are so many possibilities when building a barndominium over a traditional home.  Many of their floor plans offer open concept design ideas.
Pros and Cons of Building Barndominium in Arizona
When you look at the pros and cons of building a barndominium in Arizona, there are more pros than cons.  One of the main pros is the price.  Because you can build a barndominium quicker than a traditional stick home, you save money in the end.
How Much Does it Cost to Build a Barndominium in Arizona?
In Arizona. The cost of building a new home, conventional or barndominium, is based on cost per square foot.  The average cost per square foot for a barndominium is $114.  A traditional home would be about $150 per square foot.  This cost is just for the construction of the traditional home, nothing else.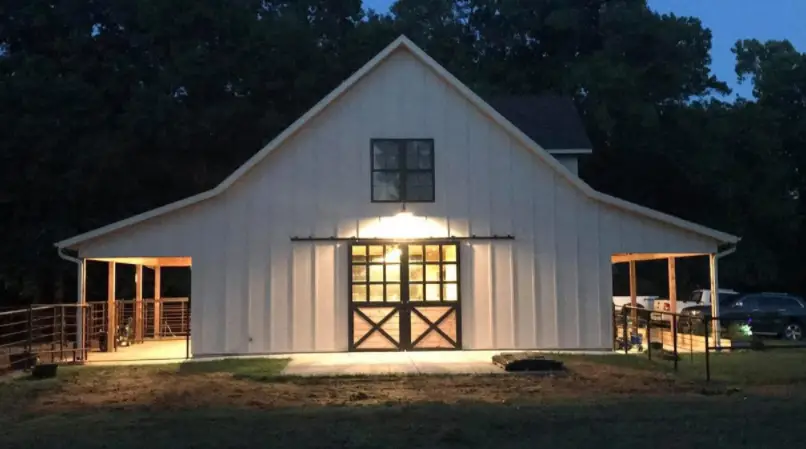 Most homes are around 2,000 square feet so you do the math.  With a barndominium, you are saving an extra $35 per square foot so that adds up to quite a bit of saving that can go for other features you want your barndominium to have such as custom cabinetry.
You also need to consider the expenses of permits, taxes, installing electricity and plumbing, and more.  You will need to hire licensed electricians and plumbers.  There will be inspections that need to be done to make sure everything is up to code.
Structural Costs
This includes everything that you need to start building your barndominium, including the frame, the slab, clearing the land, and more.  On average, a four-inch slab costs $2.85 per square foot so a concrete slab for a three-bedroom home that is 40' x 75' can cost $9,600-$14.000.
Interior Costs
These can include painting the walls, flooring, doors, furniture, appliances, and more.  The costs can range from $10,000 to $60,000 or more.  It all depends on what you choose if you hire someone to do it or do it yourself, and the square footage.  For example, many barndominiums have tall windows that are energy efficient that can cost $6,000 each.
Exterior Costs
This includes framing, which could be stone, brick, or siding.  It may also include landscaping, building a porch or patio.  All costs would depend on the size that you build.  It can also include walkways and driveways.
How you can get Funding in Arizona
One of the first places to start looking for financing would be your bank or credit union.  Since you are established with either checking and/or savings account, they know who you are.  They would be more likely to help fund your loan for a barndominium than a random bank or credit union.
If you look for a bank to get funding for your barndominium, look for one that has experience with agricultural banking.  The bank or credit union should also make farm and ranch loans.  You should also make sure that you have good credit.
Barndominium Kit in Arizona
If you do not want to build the metal structure for your barndominium from the ground up, you can opt for a barndominium kit.  Most of the kits come prefabricated.  They will have everything you need to get your barndominium up faster.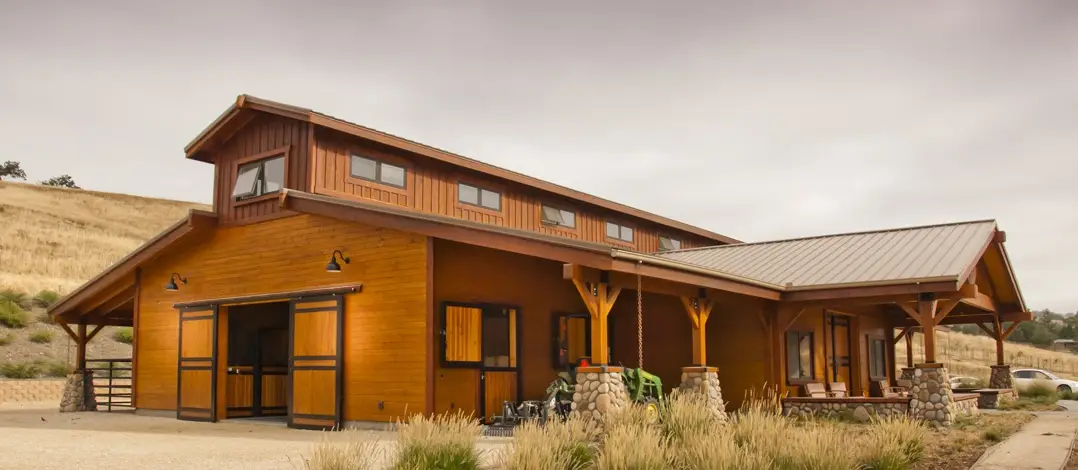 One of the biggest advantages of using a kit is that they come with all the parts.  You do not have to worry about taking the time to purchase the parts you need separately.  A kit can cost $5,000-$70,000, depending on the square footage.
In the kit, you will get an assembly manual that is simple and easy to understand.  You will also get the plans, framing, trim, exterior sheeting, closures, and more.  You can also customize them to include energy-efficient windows, doors, custom finishes inside and out, and overhangs.  With a kit, the price per square foot can average $10-$30.
Final Thoughts
Building a Barndominium in Arizona would be very cost-effective when compared to building a stick frame house.  It is something that should be considered when considering building a home.