Are you ready to start building your dream home in Arizona? When deciding the type of home you want, there's more than one option. People have found creative ways to build homes, from tiny houses to converted shipping containers. 
But have you considered a barndominium? These unique homes are becoming the latest trend in the house-building world. They started in Texas but are now built across the United States, including Arizona. 
A barndominium is a residential building that combines a barn's style and the condominium's features.
They are also known as Barndos or Shoes. They are generally constructed out of metal, have an open floor plan and high ceilings, and are designed to be functional, stylish, and have a spacious feel.
The possibilities are endless for building a barndominium in Arizona, with different floor plans offering options for a separate work area, a shop, extra storage, or a garage.
Benefits Of Building A Barndominium
The main benefit of building a barndominium is that it is generally cheaper than a traditional home. In addition to the cost savings, they can be easier to maintain, simple in design, and are made to withstand severe weather conditions.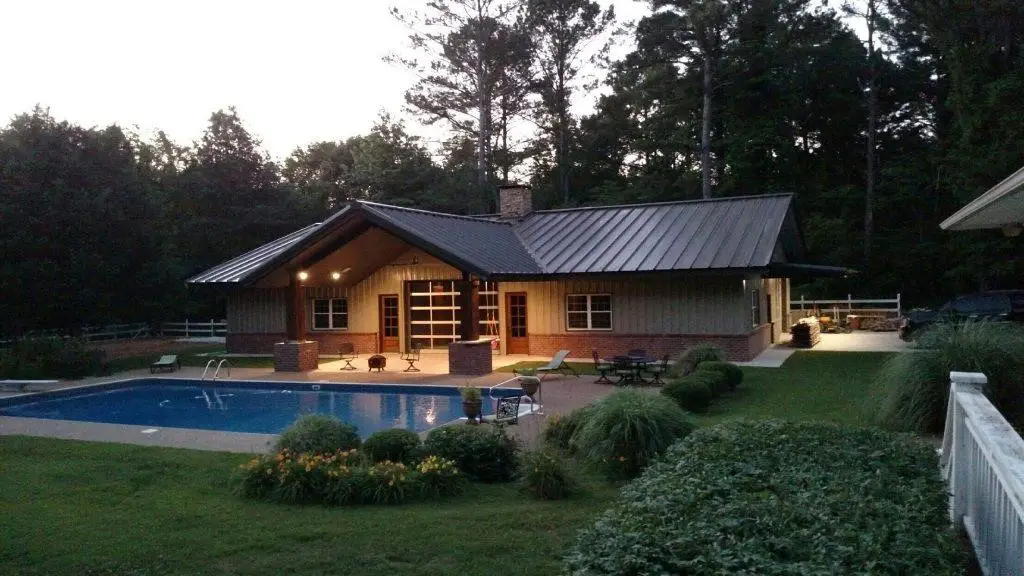 While they might be simple in design, there are several barndominium floor plans to choose from, giving you the freedom to have a custom feel and style for your home.
For those looking to build a dream home exactly the way they want, a barndominium might be the way to go.
Everything is up to you, from designing your kitchen, bathroom, living room, or workshop. So whether you hire a contractor, order a kit, or DIY, there's an option for anyone looking to build a barndominium.
Can You Build A Barndominium In Arizona?
Yes, you can build a barndominium in Arizona. However, remember that building in Arizona will require a building permit from the local county government.
The permit process will be different for each county in Arizona. The permit price varies from county to county, but it typically runs around $200.
Acquiring a permit will require submitting a site plan, floor plan, and elevation drawings to the county. After you get the building permit, it's time to purchase materials and hire a contractor. 
While building a barndominium in Arizona can be an accessible project for many people, researching and gathering information will be a critical factor in your success.
This includes knowing your budget and talking with professionals with experience building barndominiums, specifically in Arizona.
These professionals can provide information on zoning requirements, the proper permits, and building inspections. You don't want anything to catch you by surprise during the construction process.
What Are The Challenges Of Building A Barndominium In Arizona?
Building a barndominium in Arizona can be rewarding, but it has challenges. The biggest challenge can be financing.
While banks and other financial companies are warming up to barndominiums, getting funding for your new home can be challenging. That being said, plenty of companies are open to lending money for such a project. 
Other challenges include insurance, taxes, and acquiring the proper permits. If you are planning on building on your land in Arizona, you'll need to consider zoning requirements, if utility hookups are available, and get your land surveyed.
These challenges are not met to discourage you but to prepare you to move forward. So, again, researching and gathering information will be the key to a successful barndominium building in Arizona.
Pros and Cons of Building a Barndominium
Like any building project, there will be pros and cons. A few things to consider when building a barndominium in Arizona are the cost of materials, building code requirements, and the climate. Barndominiums are generally quicker to build than traditional homes and cost less; it still depends on the design, floorplan, and materials you choose.
It's ultimately up to you to decide if the pros outweigh the cons when building a barndominium in Arizona. However, a few cons exist when choosing a barndominium over a traditional home. So let's take a look!
How Much Does it Cost to Build a Barndominium in Arizona?
The cost of building a barndominium in Arizona will depend on several factors, including the property's location, the materials, the size of space, the contractor you choose, and if you decide to purchase a kit or build it yourself.
But that being said, your average cost of building a barndominium can range between $80 to $120 a square foot—the average size of a barndominium is around 2,500 square feet.
So you can expect to land in the middle at about $114 per square foot.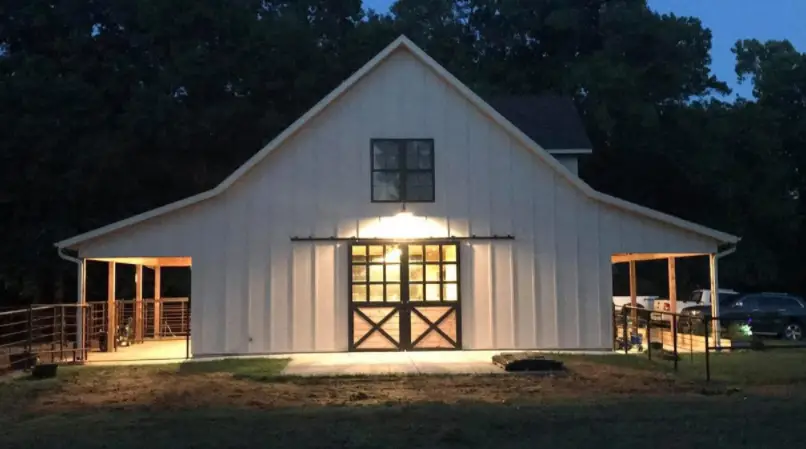 To put that in perspective, the average cost of a conventional home in Arizona is around $150 a square foot, just the construction cost. So you could be looking at a savings of roughly $30 per square foot.
Building a 2,500-square-foot home can start to add up pretty fast. That extra saving frees up money for more custom features in your Arizona barndominium, such as cabinetry and top-of-the-line appliances. 
Other factors besides the price per square foot include labor costs, materials, cooling and heating, permits, building inspections, and running plumbing and electricity to the barndominium.
All these prices will vary based on the size of the home and where you decide to build in Arizona.
Most of these items will require licensed professionals to ensure the work is done right and up to code. If your home is not up to code, it could cost you big money down the road.
One way homeowners can save on costs is to repurpose an existing structure into their barndominium. This can be cheaper than building from the ground up.
There are also barndominium kits available that provide all the materials you need to build it yourself. These options still include the permits, inspections, and running of the necessary utilities to the building.
Structural Costs
The structural costs of building a barndominium in Arizona include the frame, clearing of the land, and foundation.
The foundation needed to build the home will be one of the most significant expenses. They are generally built using concrete, costing around $3 to $6 a square foot for a 4-inch reinforced slab.
On the high end, you might be looking at a total of $14,000 for the foundation alone.
Interior Costs
Interior costs include painting the walls, flooring, doors, shelving, cabinetry, fixtures, appliances, HVAC, and furniture. Depending on the contractor and the material, this can range anywhere from $10,000 to $60,000.
Your most significant expense will be the flooring, with the options ranging from wood to carpet to title. However, there is the option of using the concrete slab as the floor.
If you went in this direction, the floor would require a waterproof seal and need to be painted.
In addition to the floor, the kitchen costs can add up quickly. The mid-grade kitchen can start at $25,000 to $30,000. And high-end kitchen remodels starting at $45,000 to $50,000. This largest depends on the appliances, flooring, and cabinetry. 
Exterior Costs
Exterior costs include the framing, the siding, and all the surrounding landscaping, sidewalks, driveways, and exterior doors for the barndominium. Again, these costs largely depend on the size and style of your Arizona barndominium.
One of the most important exterior costs is going to be the roof. A new roof in Arizona can cost around $15,000 to $20,000.
New siding for the home can range between $1.25 to $4.50 per square foot. High-end siding may cost up to $8 per square foot. It's wise to calculate these costs before deciding on the material and size of your barndominium in Arizona. 
Lastly, installing electricity, plumbing, and HVAC is also an exterior cost. The materials determine this cost, and the professionals you hire and the building inspector ensure everything is up to code in the county you decide to build.
Barndominium Builders in Arizona
Finding the right builder for your barndominium in Arizona will be one of the most important decisions you make during this process.
A reliable builder can distinguish between a dream home and a nightmare. So, once you've settled on your budget, floor plan, and overall design, it's time to look for a builder in Arizona. 
It can be challenging to find the right contractor to work with, as the quality of the work varies from company to company. The right contractor can save you money and time. The wrong contractor can cost you both.
Here are some essential items to look for when choosing a contractor in Arizona:
Experience. It would be best if you had a contractor with experience building barndominiums in Arizona. While some might be good at traditional home building, that doesn't mean they are right for this project. However, some companies are starting to specialize in barndominiums as the trend becomes more popular.
Honesty and Integrity. While this might seem like an obvious thing to look for, some companies are not straightforward. You want a company that will give you the necessary answers and advice.
Understanding and Helpful. When you hire a contractor, you rely on their experience and expertise. You want to work with a contractor who provides you with insights and advice and will lead you down the best route for the project.
Good Reviews. Be sure to find out what their past customers say about their construction work. This is a good way to determine their communication style if they stay within budget, and how long it typically takes them to respond to questions and concerns. Do your research before hiring! And ask lots of questions before handing over a check.
A couple of builders you might want to check out in Arizona include Steel Building Systems and Desperado Steel. Steel Building Systems has over 25 years of experience building residential steel buildings.
They know the region and the requirements for contractor work in Arizona. Desperado Steel offers options for custom metal buildings, whether commercial or residential. We recommend reaching out to these professionals to get started.
Questions To Ask Your Barndominium Builder
How long does it take to build a barndominium in Arizona?

What are the building code requirements for a barndominium?

What are the zoning requirements for a barndominium in Arizona?

What is the cost of materials for building?

What is the price of construction labor?

What are the common problems with building a barndominium?
Barndominium Kits 
If you don't want to go with a contractor, purchasing a prefabricated kit to build the barndominium yourself is always possible.
These kits provide you with everything you need to do the project yourself. The biggest advantage of using a kit is that it has all the necessary parts. Therefore, it saves you time from having to find and purchase all the materials yourself.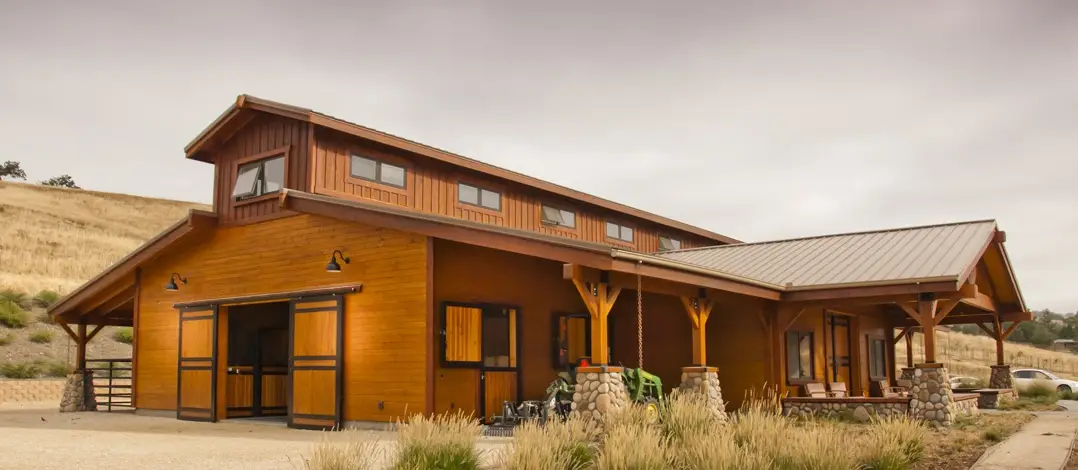 Depending on the design and floor plan (second floors, wrap-around porches, etc.), a barndominium kit in Arizona could range from around $10 to $30 a square foot.
This doesn't include any additional customizations you want to make. Items like energy-efficient windows, doors, or custom finishes can increase prices. There may be barndominium kit providers in your area.
Financing, Insurance, and Taxes 
Financing
While financing a barndominium in Arizona can be challenging, it's not impossible. Some companies are willing to work with people building unconventional homes.
We recommend researching and calling around to find the best lender for your project. Start with your current financial institute and go from there.
Sometimes a traditional mortgage is hard to get for a barndominium, but another option is to apply for a construction loan.
These can be easier to get approved for than a mortgage. But, again, regulations and requirements will vary based on your location in Arizona. 
An excellent option to look into might be Farm Plus Financials. They are a well-known institute specializing in ranch and farm loans in Arizona.
They have years of experience and the expertise to help you get the funding you need for building a barndominium in Arizona. Another option is Western Banks, located in Devil's Lake. These lenders are well-connected with the area and can help you find the right loan for your project.
Insurance
Insurance is required no matter the type of property or asset you acquire. Not only is it the law, but it ensures that you protect your investment. And there's no more considerable investment where you choose to make your home. 
The type of coverage you need depends on a number of factors. The biggest thing to remember is that these areas are prone to fires in many Arizona regions.
This means you want to ensure a fire clause in your coverage. The right insurance agent can help you get the coverage you need for your barndominium. But talk to your current insurance provider to see if they can help you.
Taxes
Like any other home, you'll need to pay taxes on your barndominium in Arizona. However, some barndominiums fall under the category of dual-use construction.
If it does, you'll pay a different rate for the other parts of your home. While it might sound complicated, the best way to go about this step is to contact a local tax assessor to look at your barndominium. They'll be able to work with you and help you learn the type of taxes you can expect to pay moving forward.
Conclusion

 
Building a barndominium in Arizona can be cost-effective and a dream come true for the right person. Researching and talking with professionals will be essential when building a barndominium in Arizona.
Having the right barndominium floor plan, the right builder, the right insurance agency, and the financial institution will make all the difference. We hope this guide has helped you build your dream home in Arizona.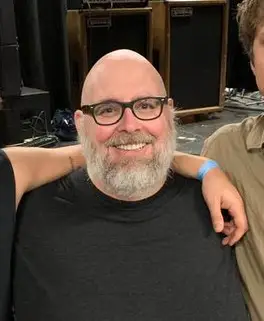 I'm James, your barndominiums advisor. Several years ago, I had no idea what barndominiums were. Although I'd spent over 10 years in the construction industry, the first time I heard about barndominiums was when I saw my neighbor building a new-style home. That was the first barndominium I've ever seen, and I found it so fascinating that I wanted to learn more about them.
More Posts