Nothing beats the nostalgic feeling and warmth that fireplaces provide in a home. Whether the style is a masonry design or a gas vent, it serves as a focal point of attraction in a room.
However, due to their hazardous nature, one must take precautionary measures to check if it's suitable for a building.
With barndominiums homes new on the market, one might be uncertain if it's safe to have a fireplace in the building.
This prompts the question, can you have a fireplace in a barndominium?
Like in every other regular home, one can build a fireplace in a barndominium. The installation processes and designs are the same.
Below are a few points on how to get a fireplace in a barndominium.
Is It Risky To Have A Fireplace In A Barndominium?
The building of fireplaces in a home goes way back to the 18th century. This feature has been providing warmth for homes for a long time.
However, in the current times, the benefits go beyond that. People now adopt fireplaces in homes as classic décor.
However, the problem with fireplaces is that they are not entirely compatible with all types of homes. Even if a home accepts the feature, it might accept only a particular design.
Hence, with the new development of barndominiums people are asking, can you have a fireplace in a barndominium?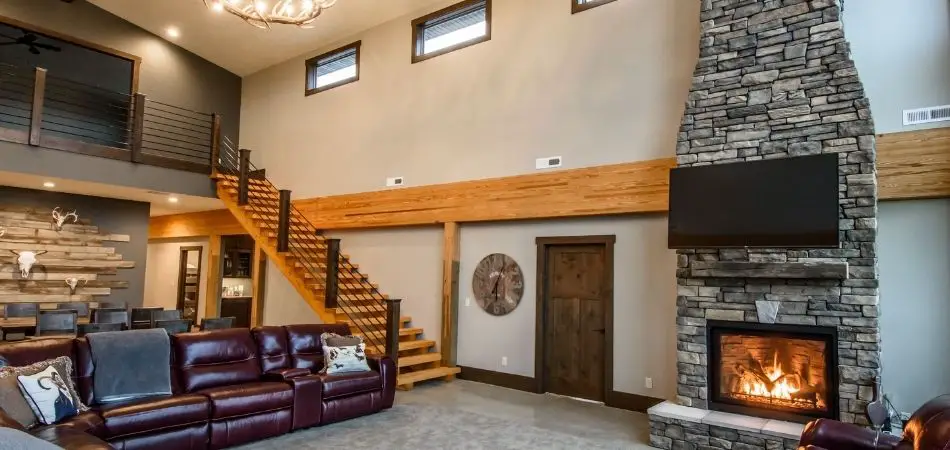 It is possible to install a fireplace in a barndominium. One only needs to know which type best suits one's needs.
However, a lot of countries are seriously looking for ways to curb carbon emissions in the environment.
Authorities take measures during the building of a barndominium. Therefore, before building a fireplace, one must check the area's building code and other requirements necessary.
Know more about how to build a fireplace from this video:
There are three major types of fireplaces. They are:
Wood-Burning Masonry Fireplaces
Wood burning in the masonry fireplace has become a worldwide tradition. These fireplaces are brilliantly sculpted from mortar materials such as stones, bricks, concrete blocks, etc.
Their state-of-the-art designs make them the most expensive fireplaces. Masonry fireplaces are quite durable; they can last for several years and maintain their integrity.
To build a wood-burning fireplace, one needs to provide space above the roof for a chimney. Masonry Fireplace has become a worldwide tradition over the years.
A lot of people find wood burning as a means to connect to their ancestral lines.
This type is straightforward; one can install Direct-Vent fireplaces on any wall exterior. And the installation process takes two days max.
What this fireplace does is that it vents out the back of the wall. Therefore, one might not perceive the natural smell of wood in the atmosphere.
Regardless, it provides the home with enough warmth. They are also easy to clean. Direct-Vent Gas Fireplaces.
Zero-Clearance Fireplaces
If one is looking for a cheaper option for fireplaces, it's best to go for a zero-clearance fireplace.
These fireplaces are lighter-weight, and they have straightforward designs that appeal to the modern tastes of people.
They are easier to install and require significantly less construction work than masonry fireplaces.
One can install Zero-clearance fireplaces in any room, even directly over hardwood floors and within a few inches of existing walls.
This is because their firebox enclosures are always cool.
Fireplace In A Barndominium: Pros and Cons
Having a fireplace in a barndominium indeed has its perks, but one also needs to consider its downsides.
This way, one can tell if it is really necessary to build one or not.
Below are the pros and cons of a fireplace in a barndominium.
Pros
Warmth: This was the main benefit from the beginning. During winter, a fireplace can provide a lot of warmth. Because most indoor fireplaces only require a small amount of kindling and wood, this can help you save money on your heating bill.
Ambiance and Scent: Many people find the aroma of burning wood quite pleasant. This is most peculiar for adventurers and people that love camping. Fireplaces provide the home's environment with a certain serene natural feel.
Inviting décor: Fireplaces in a barndominium can contribute to the several eye-catching features in the home. It can serve as an inviting focal point for a room and a piece of home décor. What's more, it is possible to decorate the fireplace's mantels to fit any holiday and season.
Availability: The fireplace can provide warmth all day long. It doesn't need any petrol or electricity. One only needs natural fuelwood. It is very easy to gather wood, especially for people staying close to a forest.
Cons
Firewood and kindling: This can be pretty expensive for people who buy wood often to keep the barndominium warm. For example, a red oak log can go as high as $130. Even though it might not sound as much, it can constitute a hefty sum if one checks out the number of logs burnt in a week.
Maintenance: A fireplace is extremely hard to maintain, especially if one uses it daily. One has to tend to fireplaces during and after burning the wood. This is to avoid any soot or ash that can accumulate in the barndominium. There is also the problem of keeping the chimney clean; it takes some money to maintain it.
High cost of fireplace accessories: One might need several accessories to run a fireplace. Such as log racks, fireplace screens, etc. These accessories add to the décor of the barndominium, but they are pretty expensive. The only good thing is that they tend to last for several years when one gets them. This way, there is no need to get them again.
They are not eco-friendly: The constant burning of fossil fuels causes serious harm to the environment. Residential burning of woods produces a ton list of pollutants like carbon monoxide, mercury, nitrogen oxides, etc. These harmful pollutants all contribute indirectly to the environment to cause global warming.
Safety hazard: The sparks and ash from burning woods can cause a fire hazard. It's not also advisable to have fireplaces with kids and pets around. They can easily play with fire.
Guide: How To Set up A Fireplace In A Barndominium?
One must follow several steps to set up a fireplace in a barndominium. These steps ensure that one selects the perfect design for their barndominium.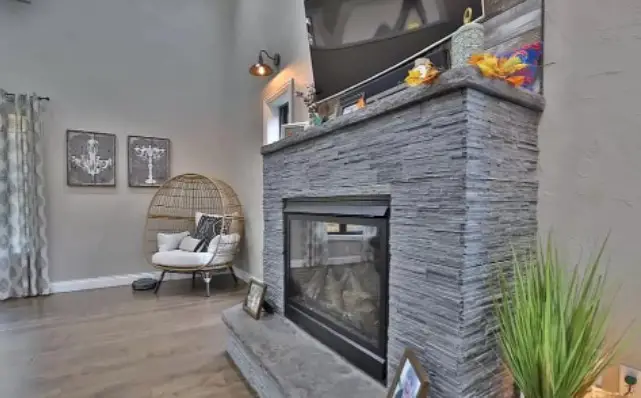 Select a Fireplace Design
As mentioned earlier, there are several designs of a fireplace. One has to know if they are going for a Masonry fireplace or a gas fireplace.
It is best to compare them both to know which is ideal. A masonry fireplace can cost up to $4900, while a gas fireplace is around $3000.
One has to also consider the setup process. It takes a lot of expertise to set up a masonry fireplace, unlike a gas fireplace.
And remember, there has to be a chimney on the roof for a masonry fireplace. All these factors should be considered when one wants to select a design.
Building and Zoning Considerations
Before one commences the job, it is crucial to learn the building code in one's area. One has to be aware of specifications and restrictions that will apply to the project.
A few countries limit the number of emissions that a home heating appliance can emit.
For example, If one chooses a masonry fireplace, there might be restrictions on the height and design of the chimney.
Therefore, it is best to work with a qualified local contractor familiar with the regulations in one's area. This ensures that one sticks to the codes.
Placement
When one has selected a design and is fully aware of the building codes, it's time to build the fireplace. The location that one decides on can affect the overall cost of the job.
It's best to place a masonry fireplace against the wall of the barndominium. It makes it easy to construct the chimney. Gas fireplaces, on the other hand, can fit anywhere.
However, if one is uncertain of where to place the fireplace, it's best to seek options from the contractor.
Conclusion
Don't know if a fireplace fits the design of a barndominium? And wondering, can you have a fireplace in a barndominium? Yes, it's possible.
A fireplace fits well in the design plan of a barndominium. However, one must check the restrictions in the area to know how to go about the design.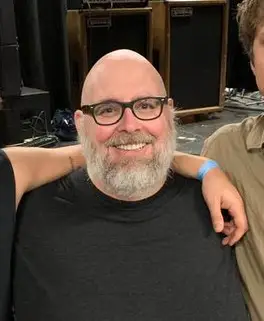 I'm James, your barndominiums advisor. Several years ago, I had no idea what barndominiums were. Although I'd spent over 10 years in the construction industry, the first time I heard about barndominiums was when I saw my neighbor building a new-style home. That was the first barndominium I've ever seen, and I found it so fascinating that I wanted to learn more about them.
More Posts