Are you ready to take the plunge and build your dream home?  The next question is what type of home do you want to build?  Barndominium?
Traditional home?  Modular Home?  Each one offers its own pros and cons so how do you decide which one?
Barndominium or modular home? 
A barndominium is a large building that can have space for a home business and residential living. It can be made of steel or wood.  A modular home is a home that is built in a factory setting and then taken to the building site to be finished.
Now that you know the difference, let's look at the pros and cons of each one.
We'll talk about what it costs to build them, and then we will do a comparison chart to help you make a uniform decision as to which is better for your needs and family.
Key Points:
Barndominiums can be built using a kit or from the ground up.
Modular homes are built in a factory and then transported to the build site to be finished.
Once built, they can last as long as a conventional home, sometimes longer.
The design of the barndominium is chosen from floor plans.
With a modular home, the designer chooses different modules to put together to form their home.
What Is A Barndominium And How it Looks like?
This type of housing is a combination of a barn and a condominium and can range from 1,000 to 4,000 square feet.
Although some may look like a barn on the outside, inside they look like the typical home.  They have cabinetry, windows, flooring, doors, insulation, and more.
All that is needed to make it look like a regular home, at a larger scale.
Most are made using a metal or steel frame but there are some that utilize a wooden frame.
Some even have a large workshop beside the residential area so you can have a home business or workspace.
The one downside to having a barndominium is that they are much larger than some people expect but they do have great curb appeal.
Most barndominiums have an open concept floor plan for the common areas, which include the kitchen, living, and dining space.  They are usually built on top of a concrete slab.
Costs and Price of A Barndo
When building a barndominium, the costs are based on price per square footage.  This can be different between builders.
On average, the cost per square foot is $95-$125.  The average price is $220,000 but the final price will depend on several factors such as:
Square footage
Location of your barndominium
Furnishings
Appliances
Built from a kit or ground up
Contractor hired
How much you will do yourself
How much site work needs to be done, such as getting the lot ready for construction?
Cost of the land
How hard to hook up utilities?
Permits
Inspections
What Is A Modular Home (And How it Looks)
This is a home that has been built in a factory from modules.  The layouts and designs of these homes are varied as your imagination.
They can have a wall of windows, high ceilings, and more.   They can be ordered from regular designs or made to fit your specifications.
It is a home that once it is secured to the foundation it cannot be moved.  It becomes a permanent structure.
After they have been built in the factory, they are then transported to the land you purchased to be attached to a permanent foundation.  They are custom built to your choice.
A modular home comes in a variety of styles, like Cape Cod, modern, Ranch, two-story duplex, and French country.
Pros
More affordable to make. They cost 10-20 percent less than a traditional home.
No home inspections are required as the inspections are done at the factory
Can be custom-built
Generally engineered with environmentally friendly materials
No building delays due to weather-related issues.
Can take one to two months to build in a factory.
Appreciate in value
Cons
They cannot be built in subdivisions, so you have to make sure that you have enough land.
Will need to buy or own a piece of land before putting a modular home there.
It may take longer to resell as some homebuyers do not understand they are worth more than a mobile home
Fewer financing options from banks
If classified as a mobile home, this can lead to more taxes
Down payment is generally higher than traditional homes
Costs and Prices Of A Modular Home
On average, a modular home costs $50=%100 per square foot.  A base model with delivery costs between $60,000=$200.000.
If you want them to set it up and install it, that will add approximately $30-$60 per square foot more.
The actual price will depend on the customizations, floor plan, and the number of bedrooms.  When quoted a price, make sure to ask what is included in the quoted price.
When talking about finished and base, these mean:
Finished—this usually includes foundation, preparation of the land, buttoning up and installing, permits, utility construction, and any optional additions.
Base—this will usually just include delivering the modular home and setting it in place using a small crew and a crane.
Are Barndominiums Cheaper Than a Modular Home
Both are affordable choices for those that want to build a new home.  Depending on the features in each one, either is about half the cost of a traditional home.
As to which of these are cheaper, the barndominium would be cheaper.
On average, a barndominium costs $30-$90 per square foot and a modular home is $50-$100 per square foot.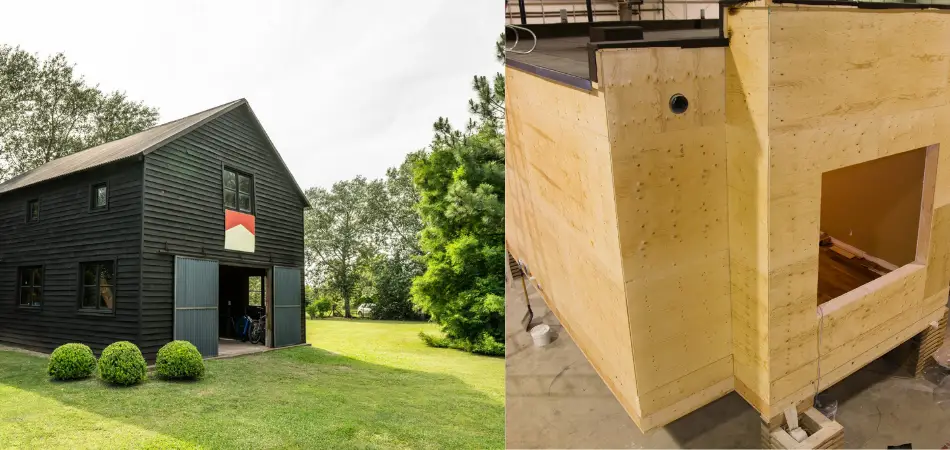 Barndominium vs Modular Home Comparison Chart:
| | | |
| --- | --- | --- |
| Total Price | Barndominium | Modular Home |
| 1,000 square feet | $100,000 | $160,000 |
| 1,500 square feet | $150,000 | $240,000 |
| 2,000 square feet | $200,000 | $300,000 |
| 2,500 square feet | $250,000 | $365,000 |
Conclusion
Barndominium vs modular home, which one should you choose when deciding to build your new home.  In this article, we have discussed what each one is, its pros and cons, and prices.
There is also a small chart to compare the two.  After reading this article, you should have a clear idea of which one is the best for your family, needs, and budget.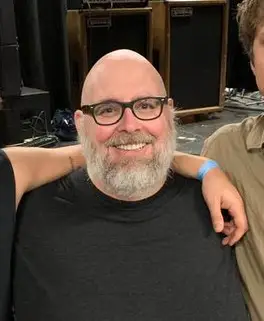 I'm James, your barndominiums advisor. Several years ago, I had no idea what barndominiums were. Although I'd spent over 10 years in the construction industry, the first time I heard about barndominiums was when I saw my neighbor building a new-style home. That was the first barndominium I've ever seen, and I found it so fascinating that I wanted to learn more about them.
More Posts