Kentucky is the blue grass state and is known for all its horse farms. Do you want to build your dream home and own your own horse?
Do you want to do it quickly? If you answered yes to these questions, then we have the facts on how to make this happen.
The answer to that question is Building a Barndominium in Kentucky. It is a combination barn and condominium. You could build your home with a stable.
There are so many different floor plans and styles that you can customize to meet your needs.  A barndominium is a cross between a barn and a condominium.
In this article we will cover all you need to know about building a barndominium.  You will learn about the costs per square foot.
Below is just one of the many ways your barndominium can look when finished.  If you are just starting out, a barndominium will give your family room to grow.
Building a Barndominium in Kentucky
There are so many benefits to building your own home, but it can be expensive and time-consuming. Building a barndominium in Kentucky could be your solution.
With this type of alternative housing, it is inexpensive and can be built quickly.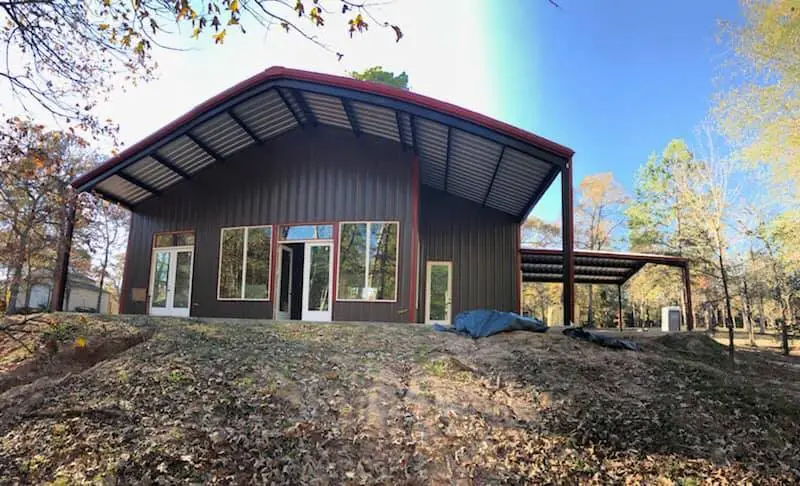 It is a goal that is reachable, especially for those looking to build their first home. You can purchase a kit or build it from the ground up.
With the mixed weather in Kentucky, a barndominium will stand up to hot summer days and cold winter nights. They are cost-efficient.
Are Barndominiums Affordable?
The cost to build a barndominium varies according to the size and floor plan. The cost of a home is usually by the number of square feet.
The barndominium cost per square foot in Kentucky averages $80-$135. This cost covers just the initial construction of the barndominium.
The final cost does not include the furnishings, appliances, or any special touch to make it your own dream home. There is also the cost of the foundation.
For example, a 2,000 square foot barndominium in Kentucky would cost $190,000-$250,00. This size barndominium would be great for one person or a couple.
Advantages and Disadvantages of Building Barndominium
If you ask anyone about the benefits and disadvantages of building a barndominium, you will have a long list.
Cost to Build a Barndominium in Kentucky
The actual costs will vary depending on the number of bathrooms, bedrooms, type of kitchen, and more.
When doing your budget, you need to take into consideration the interior and exterior costs, plus what it costs to get started. You also have permit fees and inspections.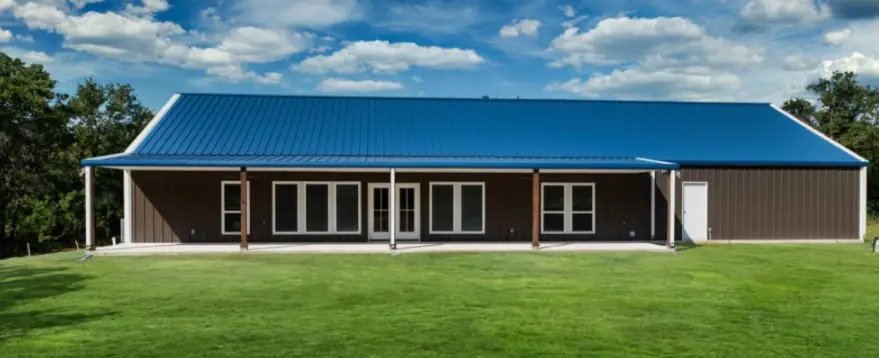 Structural Costs
This includes the frame, foundation, roof, or a kit. For a kit, it can cost $20,000 or more. Again, the price all comes back to how many square feet.
There is also the cost of the foundation. For a foundation of six inches, it averages $4.00 per square foot. A roof can cost as much as $11,000.
Exterior Costs
This can include the cost of clearing the land so the foundation can be built.
You also need to figure in the cost of laying the pipes for plumbing and sewage, which can average $5,000-$10,000. There is also landscaping, sidewalks, driveways, and more.
Interior Costs
This is where the cost can increase the cost of your barndominium. If you want to have custom cabinets, high-end appliances, best wood flooring, it is going to cost.
For a customized kitchen, the average cost is $62,000. You also have to figure out furnishings, curtains, countertops, and more.
How you can get Barndominium Funding in Kentucky
When looking into funding for building your barndominium in Kentucky, most lending institutions will not do a regular mortgage.
Most will have you apply for a construction loan. Check with your bank first. Two other financial institutions you might check to get a loan for your barndominium are:
Farm Credit: This is a national financial institution.  They have loaned millions of dollars to help people build their dream homes.
Central Kentucky AgCredit: This financial institution works will everyone to help them get financing for your barndominium.
When applying for a loan to build a barndominium in Kentucky, make sure that you have at least 20% to put down, and a good credit score.
You could also make a list of the costs to show the financial institution that you have an idea of the costs.
Where you Will get a Barndominium Land in Kentucky?
The best place to get a landscaper for your barndominium is from referrals from friends and relatives who have had landscaping done.
You can also check online or visit the different landscapers in your area. When choosing a landscaper, make sure that they are experienced and have been in the business for a few years.
Ask for references and check them out. Ask if you can see the landscaper's work when finished.
Before you hire a landscaper, have a plan in mind or drawn-out what type of landscaping you want to be done. Show them pictures of the flowers and bushes you want to use.
Barndominium Builders in Kentucky: Things to Know
When building a barndominium in Kentucky and are hiring builders instead of doing it yourself, make sure that they are experienced in building these structures.
If they are experienced in this field, they will know how to build it as durable as possible. They will also know what pitfalls to avoid.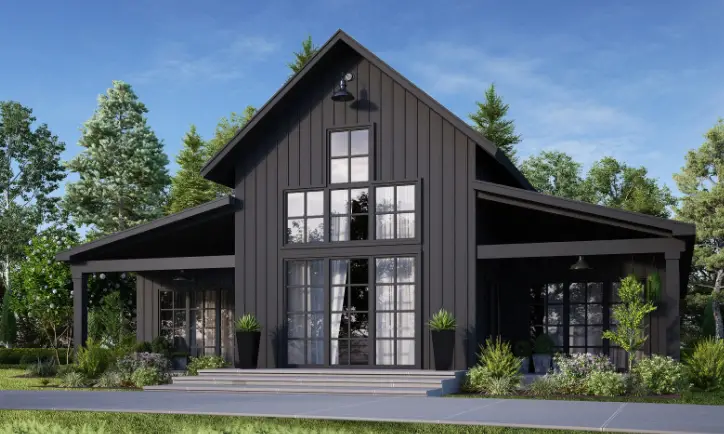 Ask if they do all the work themselves or contract out some aspects of the build like putting the electrical wiring in.
Check their references and make sure they are licensed and insured.
You can check with the builders in your community or online. Make sure that they will follow your floor plans.
Final Thoughts
Yes, Building a Barndominium in Kentucky may be challenging but the reward of building your own dream home is great.
In this article, there is a lot of information to help you achieve your goal.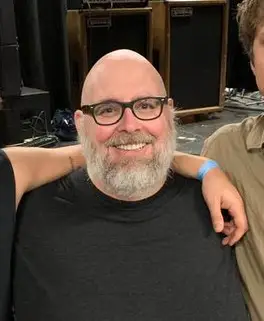 I'm James, your barndominiums advisor. Several years ago, I had no idea what barndominiums were. Although I'd spent over 10 years in the construction industry, the first time I heard about barndominiums was when I saw my neighbor building a new-style home. That was the first barndominium I've ever seen, and I found it so fascinating that I wanted to learn more about them.
More Posts