Indiana, home of the Indianapolis 500 car race, and lots of farmland.  A great place to build your new barndominium or is it?
This would depend on your lifestyle and how far you want to be from the larger metropolitan areas but if you like the idea of living on several acres then it would be for you.
Building a barndominium in Indiana can be challenging but there are many advantages to doing so.  One advantage is that you can design the layout to fit your family's needs and lifestyle.  The cost is also cheaper than building a traditional home. 
This article will cover what an Indiana barndominium is, the advantages, and the cost to build.
The article will also include some Indiana barndominium floor plans to give you inspiration for building your barndominium.  It will also cover how to find the right builder and more.
By the end of the article, you will know if building a barndominium in Indiana is right for you and your family.
Key Takeaways:
An Indiana barndominium can have a rustic yet modern open concept floor plan
It is an alternative to having a traditional brick-and-mortar home.
It costs, on average, between $80-$100 per square foot.
What Is An Indiana Barndominium?
An Indiana barndominium is a great alternative to building a traditional home.
It is a combination of barn and condominium with the exterior having more of a barndominium frame and modern interior and furnishings.
Generally, the barndominium is made from a metal pole structure or by using an existing barn and renovating it.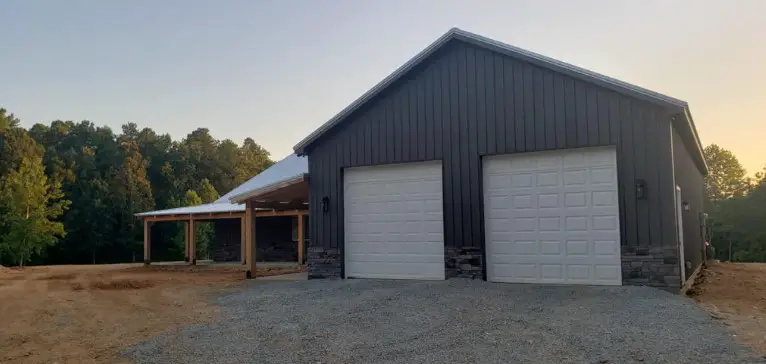 Many times when building a barndominium in Indiana, the new homeowners will build on a garage or shop if they work at home or want to start their own home business.
Most will have an open concept plan with the kitchen, living, and dining areas together will it makes it easier to converse with friends and family while cooking or eating.
Is A Barndominium In Indiana Will Be Good For You?
This is only something that you and your family can answer as building a barndominium in Indiana is not the right move for everyone.
You will need to look at your lifestyle and see if it would fit into living in a barndominium because if you are one that likes to live in a bustling metropolis then a barndominium might not be right for you.
Most barndominiums are built on some acreage so it can give you a feel of living in the country.
If you like living space where every room is close together and small to medium size, then a barndominium might not be for you as they often offer large living spaces with an open floor plan concept.
They are generally spacious and give everyone their own space.
If you prefer a sleek-modernized exterior, then a barndominium might not be for you as most are representative of an old barn-style look on the exterior.
Lay out what you are looking for in your new home and then decide if building a barndominium in Indiana is right for you or not.
Advantages of Building a Barndominium in Indiana
Building a barndominium in Indiana has many advantages.  One advantage is that when building a barndominium, the overall costs are lower.  It is cheaper to build than your traditional home.  Most are pre-fabricated or built using a kit, so the materials are cheaper and so is labor because it does not take as long to build.  The shell structure, or metal frame, can go up quickly.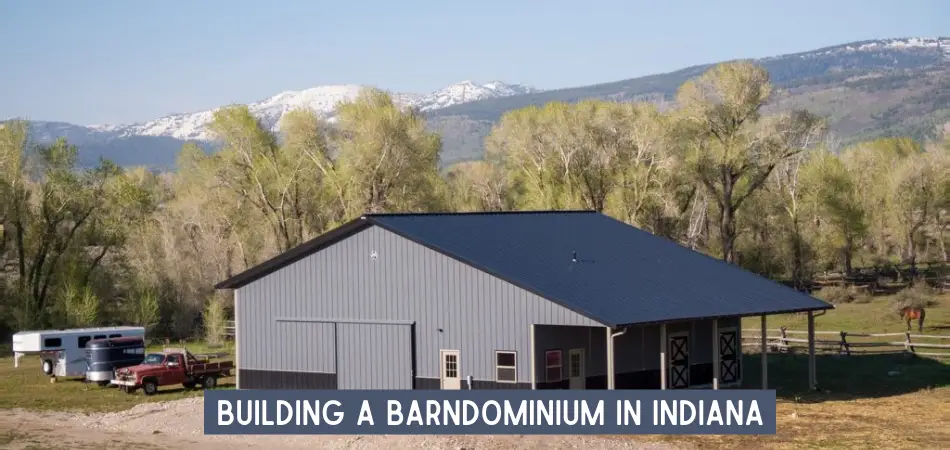 Other advantages include:
Customizable—with the open concept, it makes customizing your barndominium easier so you can make it your own to suit your family and lifestyle.
Built anywhere—although most are built with some acreage, you can build them in a neighborhood but first check your local zoning laws to be sure. You can build them on an existing plot of land too.
Material is durable—most are started with metal framing so that is a very durable material and is not affected by pests or rodents. They can withstand more severe weather and is better at protecting against fire.
Energy-efficient—when built, they use energy-efficient windows and you can add as much insulation as needed for the climate so that they hold in the heat in the winter and keep it cool in the summer.
Fewer taxes—with a barndominium you pay property taxes based on their assessed value. Being less expensive to build, they should be assessed at a lower value, which equals less property tax due.
Barndominium Indiana Cost
The cost of building a barndominium in Indiana will vary according to the square feet of the barndominium.
On average, the cost is $80-$100 per square foot with a traditional home costing $90-$150 per square foot.
That is the average price for a turnkey barndominium but if you go with a kit it can cost as little as $20 per square foot.
This is just for the frame, or shell, which includes the essentials like the roof, beams, and walls but that is it.
It does not include doors, interior or exterior, or windows.  If you decide that you want a 2,000-square-foot barndominium, the shell would cost between $40,000-$80,000.
This might sound inexpensive but then you have to add everything that would make it liveable.
Additions
Cost
Slab 6 inch thick
$6.00 per square foot
Electrical
$4,000-$16,000
Plumbing
$4,500-$18,000
Windows and Doors
$20,000
Kitchen cabinets, countertops,
$60,000 or more
appliances
$8,000-$32,000
Floors

Insulation

$500-$3,500
The actual cost will depend on the square footage, and how high-end the kitchen cabinets, appliances, and countertops are.
This does not include the HVAC system, bathroom shower, fixtures, countertop, or if there is a bathtub.  Flooring depends on what types, such as the traditional wood floor, laminate, tile, carpet, and more.
For example, a 2,000-square-foot barndominium would be on average over $247,000 complete.
If you choose a turnkey barndominium, which is it is finished and ready to move into, it could cost $160 per square foot.
Barndominium Builders in Indiana – Find one
When figuring out the cost, there is also the builder and what they charge, which could be a percentage of the project or per hour.  Each one is different.
Some want to do the build themselves, and while it will save you money, it will take longer to build.
If you are not licensed or do not know how to do a certain part of the project, then you will have to hire a subcontractor for that issue.
To find a barndominium builder, check with your local real estate agent to see if they have any recommendations.
Talk to those that have a barndominium built for a referral as to who they have used.  You can also look online for their website.
What To Look For?
When looking for a barndominium builder, there are certain things that you need to look for to ensure that they have built a barndominium before and that is reputable.
You want to make sure that they will get the barndominium built efficiently using high standards and not taking shortcuts with the material.
Experience—as mentioned, look for experience. They should specialize in metal pole structures as they would know just how to put the frame up so that it is sturdy and how to make your barndominium durable.
Reputation—you want to make sure that the builder you hire knows how to deal with their clients well. Look at their reviews on their website and read what other customers have to say about them.  You want to make sure that they will listen to their clients and let them know if there is a change that needs to be made before doing.
Barndominium Floor Plans in Indiana – Done for you
Below are two-floor plans that you could choose when building your barndominium in Indiana.
Barndominium Floor Plan 1 40×60 2400 Square Feet 5 Bedrooms, 2 Bathrooms
This open concept floor plan has the master suite on one complete side of the barndominium with a huge walk-in closet and at the end of the suite, is what they call the "parent's retreat".
In the middle are the open concept living and dining area with a nice foyer and the kitchen in the corner from which you find the bedrooms.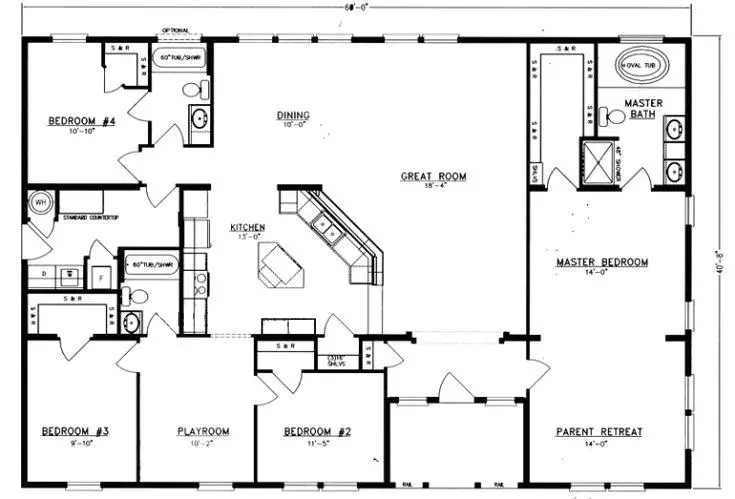 One of the bedrooms has an adjoining bathroom that is also used as a guest bathroom.  On the other side of the hallway from the bedroom is the laundry room.
The other side is the other three bedrooms that share a bathroom.
Barndominium Floor Plan 2
This floor plan also includes a 3 car garage that leads into the utility room, which leads into a hallway to two bedrooms.
There is a bathroom between them that has to be entered from the hallway.  From the front porch, you enter into a foyer that goes into the living and dining area and kitchen.
There is the hallway that leads to the master suite.  There is also a study and a nice covered back porch.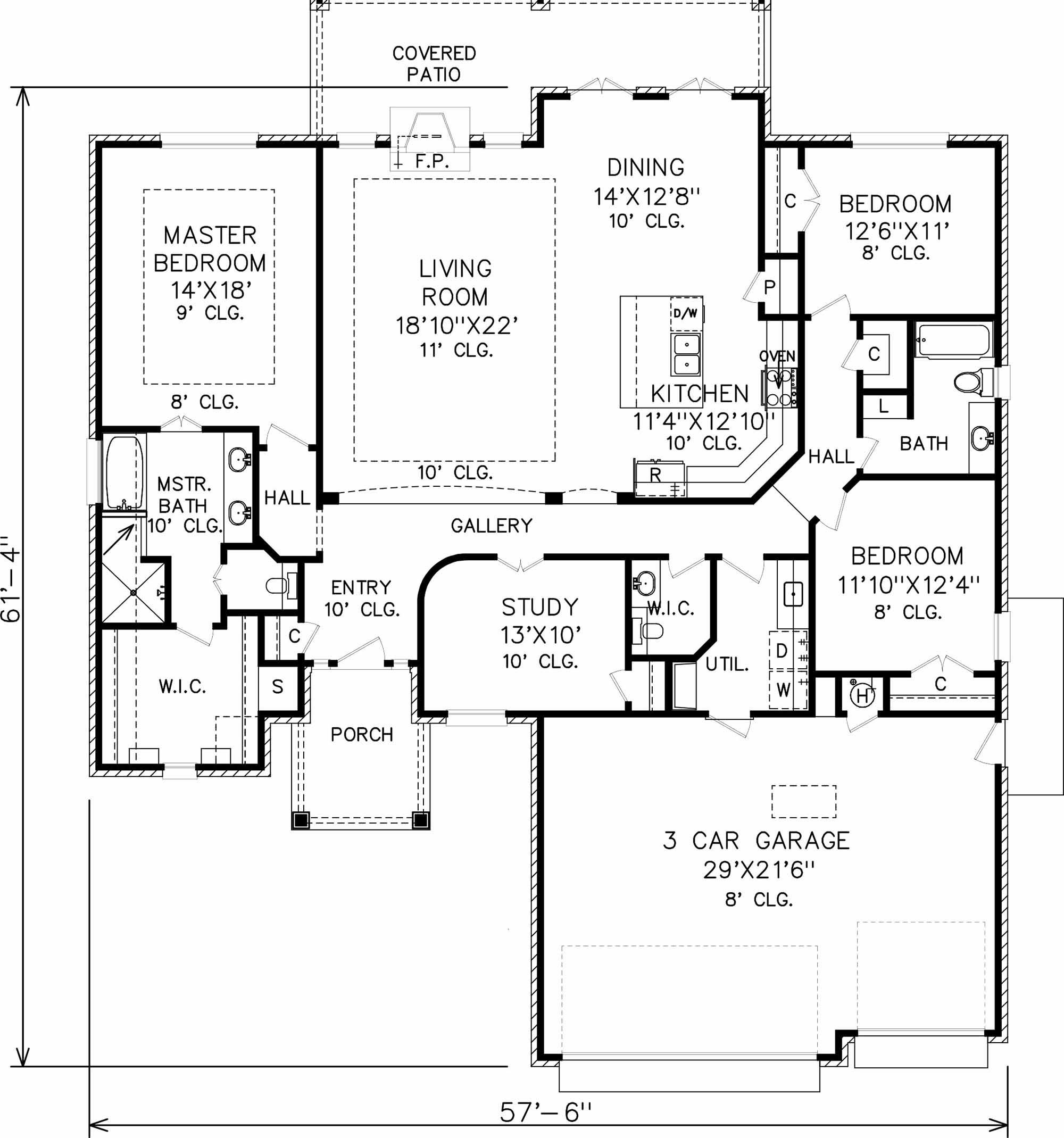 Conclusion
Building a barndominium in Indiana is not for everyone but it does offer a lot of advantages such as being less expensive and quicker to build great open concept floor plans, and so much more.
This article has covered what the cost is to build your Indiana barndominium, what to look for in a builder, and so much more.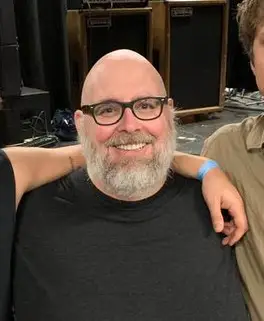 I'm James, your barndominiums advisor. Several years ago, I had no idea what barndominiums were. Although I'd spent over 10 years in the construction industry, the first time I heard about barndominiums was when I saw my neighbor building a new-style home. That was the first barndominium I've ever seen, and I found it so fascinating that I wanted to learn more about them.
More Posts