When you have decided to build your barndominium, the one thing that may cross your mind is whether to build it yourself or hire a barndominium.
It may be cheaper to use a kit and build it yourself but there will still be things that you will need to contract out so why not just hire a builder to start with?
There are many pros and cons to hiring a barndominium builder but what are they?  If you decide to hire a barndominium builder, how do you go about it to ensure you are getting the best for your project?  Where do you find a barndominium builder?
All of these questions will be answered in this article to help you make a uniform decision as to whether hire a barndominium builder for the entire project or just for what you are not an expert in.
Building a barndominium is hard work and can be a long process.
Read on and then make your decision on whether hiring a barndominium builder is best for you or if you should tackle the project yourself.
Key Takeaways:
A barndominium builder can build your barndominium faster than if you do it yourself.
A barndominium builder has the experience
It can add to your budget to hire a barndominium builder.
Barndominium Builders: Who're They?
In the past several years, barndominiums have started to become a nationwide trend, like living in a steel container home or a tiny house.
The question is, should you do the build yourself or hire a barndominium builder.
Why Do You Need Barndominium Builders?
The main reason that you would need a barndominium builder is that they have the experience to complete your project in a set amount of time.
If you decide to build it yourself and also work a full-time job, you will have to work building a barndominium around your schedule so it will probably take longer to build.
Hiring a barndominium builder is all they do so they will be able to give all of their time to your project.
Depending on several factors such as weather, getting the permits, building materials, and more, a barndominium builder can have your new barndominium built in 120 days for a smaller one.
For larger barndominiums, it can take six to twelve months.  On average, two to four months.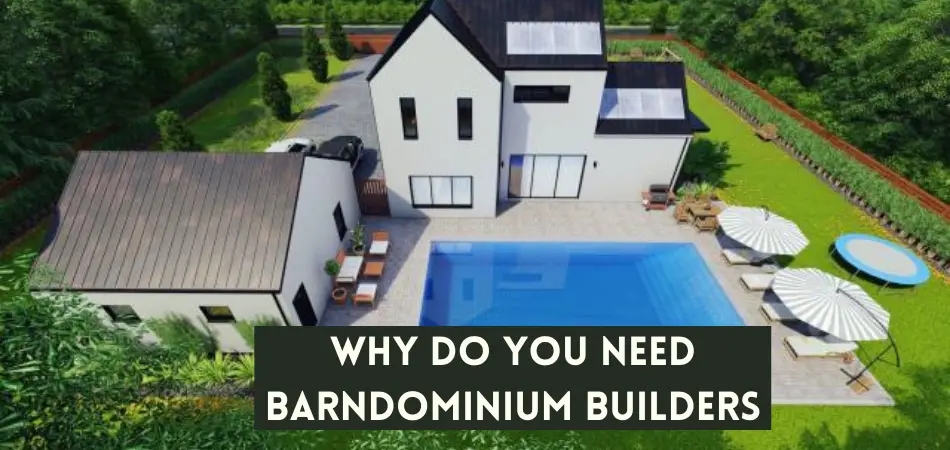 If you have any type of building experience, you can save money by doing a lot of the work yourself but for the more complicated work, you should hire a contractor.
This is especially true with structural elements such as siding and beams to ensure they are done correctly and that the barndominium will not collapse on you.
You should also consider hiring a barndominium builder for some of the work that requires craftsmanship, like cabinetry, custom furnishings, and finishing work.
This type of work requires training and years of experience to get it right, especially if some of the work will need to be modified for your particular floor plans.
How to Hire Professional Barndominium Builders?
When you hire a barndominium builder, it is a great way to have a perfect home built for you in a timely fashion but how do you make sure you are hiring a professional barndominium builder?
Experience—this is one of the most important things to look for in a barndominium builder. It may be easy to find someone that has experienced with building traditional homes but limited experience with building barndominiums.
You need someone experienced in barndominiums because this type of building is very specific in how it is built.  You want someone that has barndominium building knowledge.
Reviews—look at the reviews from past customers if they have a website. There are also online forums where owners of barndominiums can leave a review of the builder they used.  Choose a barndominium builder that has a high proportion of good reviews.
If they have a few bad reviews, that is okay but there should be more reviews that are good than bad.
Past work—if possible, look at their past work but if not, then see if they have a gallery for you to look through. If they have a website, then this should be on there.  One of the main reasons that you want to see some of their past work is to be sure that they can build you the exact type of barndominium that you want.
Yes, they all have a similar design but no two are alike.  You want to be sure that the builder you choose can build you a barndominium using the design you choose.
Transparency—when you hire a barndominium builder, you want to make sure that they will always be open and honest with you regarding why they are doing something and what they are doing.
You need to have good communication between yourself and your barndominium builder to have the dream home you have designed.
It should also be in how they present their contract and billing.  Their bills should always be itemized so you know exactly what you are being charged for.
Building codes—your barndominium builder should know just what the local building codes are. Each region and municipality has its own set of rules and codes.  They include how large the barndominium can be and how they should be built plus more.
The barndominium builder needs to know these things so they can help make sure that your barndominium is being built according to code and change things that are not plus explain to them if you ask.
Quality material—when you hire a barndominium builder, you want to be sure that they are using quality materials.
If they do not tell you what type of materials they are going to use, ask them and then ask why they chose the materials they want to use.  It will help you know what materials are being used in your barndominium and what you are being charged.  You want to make sure that the charges match the materials being used.
Conclusion
Yes, you can build your barndominium but when you look at the pros and cons of hiring a barndominium builder, you will see more pros than cons.  We have also included a short guide on how to hire your barndominium builder.  When you take time to consider everything, you will see it is better to hire someone to build your barndominium.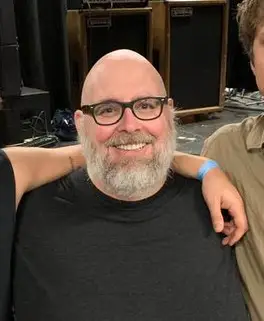 I'm James, your barndominiums advisor. Several years ago, I had no idea what barndominiums were. Although I'd spent over 10 years in the construction industry, the first time I heard about barndominiums was when I saw my neighbor building a new-style home. That was the first barndominium I've ever seen, and I found it so fascinating that I wanted to learn more about them.
More Posts