Barndominiums are the latest craze in the home building market.  They are a home that can be built in any state, including South Carolina.
Building or having a traditional home built can be a lengthy process and expensive.  This is why many are turning to building barndominiums.
Building a barndominium in South Carolina is a great option when you are on a budget and want to build a new home.
With a barndominium, you are not stuck with one floor plan but can choose from several to make sure it fits your family and needs.  You can build it yourself with a kit or hire a contractor.
In this article, we will cover what it will cost to build your barndominium, where you can find land and what to know when buying land, and how to find a builder.
When you finish this article, you will have a clear-cut idea of building a barndominium in South Carolina and how to make that dream a reality.
Key Points:
A barndominium is one of the most sought-after alternative housing solutions.
Can choose the floor plan that fits your family.
Building a barndominium in South Carolina is a solution for their tropical weather.
Sturdy and durable, can withstand hurricanes and storms
Can You Build A Barndominium In South Carolina?
Yes, you can.  You can do the work yourself and build it from the ground up or use a kit.
You will need to choose the floor plans that fit your needs, figure out your budget, have land to build it on, and more before you can start the build.
One of the biggest advantages of building a barndominium in South Caroline is the cost.
This type of building is great for a humid southern state like South Carolina because they are made of a steel and metal pole frame.
This type of frame is resistant to humidity and water from rain and occasional snow.  They do not rust, and it is very easy to maintain them.
You can save on construction time and materials so the overall cost of building them is less expensive.
They can be built in months generally instead of a year with traditional homes.
This is a very important benefit of building a barndominium in South Carolina.
Barndominium in South Carolina:  how Much Does it Cost?
The cost to build a barndominium in South Carolina will vary among individuals as there are many factors to consider.  One of the main ones is the buyer's preferences.
How many square feet do they want, how many bedrooms, do they want a home office, playroom, workspace, and more?
The price will also depend on what the land price will be if the buyer has to purchase land.  The style will also affect the price.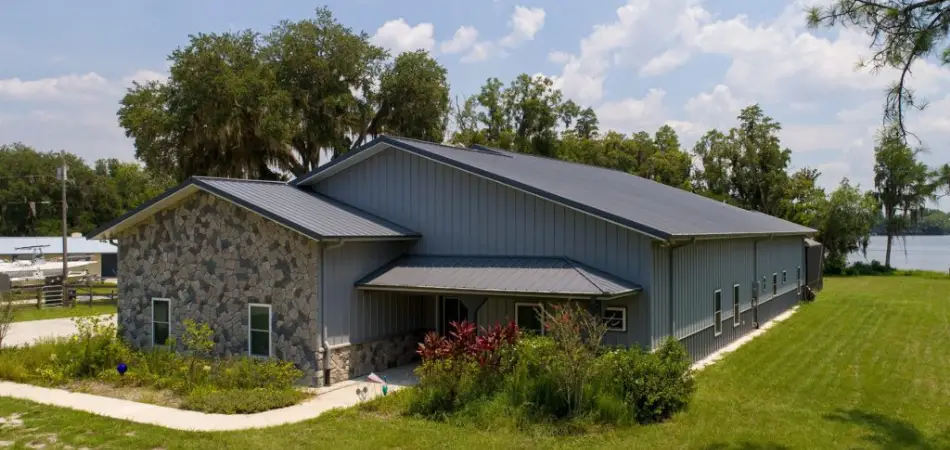 South Carolina is an affordable state to live in.  Traditional homes average $165,000 but with a barndominium, the average price is $100,000-$140,000.
Being based on square footage, the larger it is, the more expensive it will be.
To get an estimate on what it would cost to build a barndominium, you should estimate it by the square footage and then add everything else into that.
In South Carolina, on average, it costs $100-$120 per square foot.  This is just the basic build as you have to figure out the cost of the furnishings, cabinetry, countertops, appliances, and more.
If you want a semi-or fully customized barndominium, the cost could be as high or higher than $150 per square foot.
When finished, it can cost $100,000-$150,000 just to build it.
If you decide that you want to use a barndominium kit, the price generally starts at $35 per square foot and are fitted with mid-range windows and door.
This price is for just the shell of the barndominium.  You still have to either do what work you can do yourself and hire a contractor to do what you cannot or hire a contractor to do it all.
You have to have someone to hang the drywall, do the electrical, plumbing, sewage, paint, and more.
For any contracted work, you have to figure in the labor and cost of materials.
Where To Find Land For A Barndominium In South Carolina?
South Carolina is not considered an urban state and is rural, so it should be easy to find a plot of land to build your barndominium.
When looking for land, you need to consider what size it is and if it is large enough to build your barndominium plus give you room to have a garden, for the children to play, and more.
When looking at land, look for other residences nearby.  This will ensure you have access to utilities.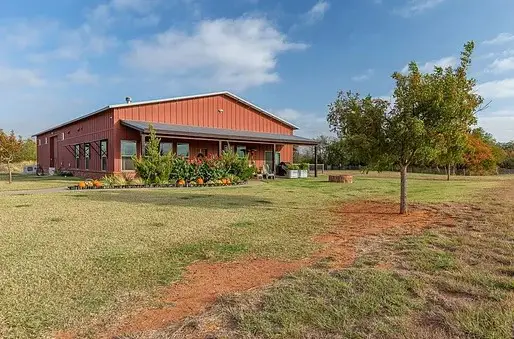 Before you start to plan your barndominium, you should make sure that you have the land to put it on.
You should have an idea of how many square feet your barndominium will be to make sure that you have enough land on which to build it.
On average, the size of a residential lot is 8,600 square feet, which translates to about 1/5 of an acre.
To find land to build your barndominium, you can check with local real estate offices as they sometimes have listings for land.  You can also check your local newspaper.
Drive around and see if you see any for-sale signs on plots of land.  You can also ask friends, family, and neighbors if they know of any for sale.  Contractors may also know.
What to consider before buying land
Make sure that the land has access to roads. You may have more privacy if you purchase land in the middle of nowhere, but you don't want to have to pave a long driveway or have to drive several miles to get to your barndominium.
Check the zoning to make sure it is zoned for residential. If you are going to have a home business, it will also need to be zoned for commercial.
To make sure you can build a barndominium on the land, check with the zoning board about the minimum and maximum house size, any property setbacks, and the requirements for detached structures and sheds.
Check what the annual property taxes are because in some locations the taxes are higher than in others.
Make sure there are public utilities available. You can usually find electricity everywhere, but you need to make sure that there is access to gas, sewer, and water.  If not, you may have to put in a well and/or septic tank.
Make sure it is not in a flood zone
Builders in South Carolina (Choose The Right Source)
In South Carolina, there are many construction companies that are experienced in building a barndominium.
When choosing a builder, do check to make sure they have experience in working with metal pole structures and barns.
This will make sure that you get a better-finished product.  Find a builder that is transparent and honest with their work.
Check their reputation as those with a good reputation means that they have delivered many barndominiums to happy clients.  Some of these builders in South Carolina include:
Hoover Buildings
This is a company that has been building steel frame structures and pole buildings since 1972. This is great when you are looking for a builder with experience.    They have ties to the community.
Walts Buildings
This builder has been in business for almost twenty-five years and specializes in pole structures and post-frame construction. They have the experience of building structures that can be used for a variety of reasons.
National Barn Company
This company has been in business for almost thirty years building quality metal structures and bars. They can solve any problem that arises during the build.  They have a back catalog of over 15,000 buildings.
Conclusion
Yes, building a barndominium in South Carolina is a great alternative to a traditional house.  It is cheaper and made for the hot tropical climate there.
If you need to purchase land, make a checklist of things you need to find out before making the purchase.  This article has covered what is important about building a barndominium there.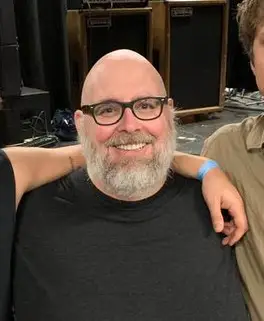 I'm James, your barndominiums advisor. Several years ago, I had no idea what barndominiums were. Although I'd spent over 10 years in the construction industry, the first time I heard about barndominiums was when I saw my neighbor building a new-style home. That was the first barndominium I've ever seen, and I found it so fascinating that I wanted to learn more about them.
More Posts