You have decided it is time to build your new home and are considering building a Barndominium, but what will it cost? What size do you need? A 40 x 70 Barndominium would equal about 2,800 square feet. This size would be great for a family of four or five because, with that square footage, you could incorporate three or four bedrooms.
The 40 x 70 barndominium cost will vary, but on average, the cost is $20 to $80 per square foot. This is from the ground up, but it may be cheaper per square foot if you start with a kit. Using those average costs and square footage of a 40 x 70 barndominium, it could cost $56,000 to $224,000. There are other expenses you will need to figure into your build budget.
This article will cover the 40 x 70 barndominium cost in more detail. There will also be floor plans detailing how you can utilize this size barndominium. Yes, there are many advantages of choosing to build a barndominium. Still, there are also disadvantages, which will be covered in this article. Read on to learn more to help you decide if a barndominium is suitable for you and your family.
How Much Does a 40 x 70 Barndominium Cost?
A 40 x 70 Barndominium will give you approximately 2,800 square feet of living space, large enough for a growing family. For this size, you can expect to pay $56,000 to $224,000 for the structure. Some of the other things to consider in your budget build will include: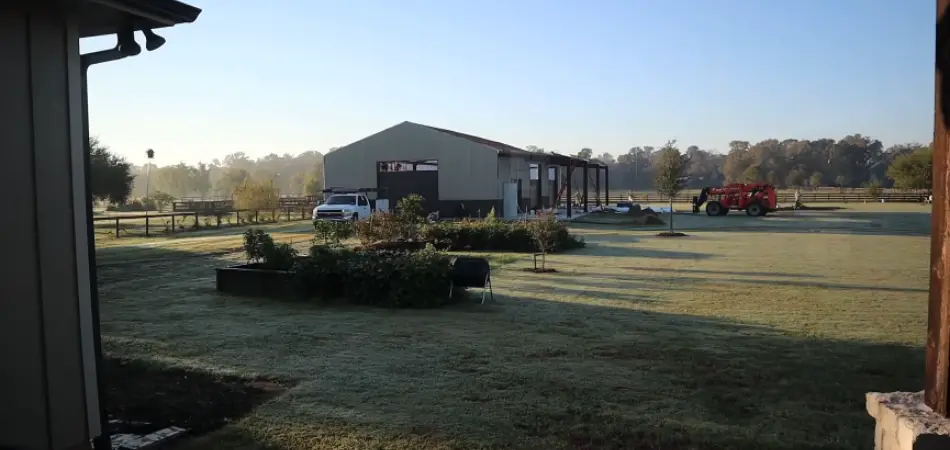 Foundation—this is what you will build your barndominium on, which can be four or six inches thick. It is made of concrete to help speed up construction and prevent termites and flooding. If you use a four-inch slab, which most are, it averages $6.00 a square foot. You also have to include the installation of the slab. Some barndominium kits include the concrete slab. Cost $5,000 to $26,000.
Plumbing—this includes installing all the water and sewer pipes and hooking up the bathtubs, showers, toilets, sinks, washer, dishwasher, and anything else that needs to be connected. This averages $5.00 per foot. When averaging the cost, you must look at the amount of pipe and how many things need to be hooked up. There may also be the cost to connect it to the city water and sewer lines. Cost $5,000 to $19,000
Electrical—a licensed electrician will wire your barndominium, indoors and outdoors. This includes all outlets, a circuit panel, light fixtures, and major appliances. The electrician may charge by the hour or by the square foot. The price will depend on how much power you need and how much wire you need to run. If you have a workshop, garage, or home business, it will add to the cost. Cost $4,500 to $17,000.
Doors and windows—some barndominium kits include the windows and outer door. So even if they are included, you still have to figure in the interior doors. You also have closet doors. The cost will depend on the type and size of both windows and doors. Energy-efficient windows will cost more but will save on electrical bills. You also have to figure in the installation. Cost $25,000 or more.
Kitchen—this includes cabinets, appliances, and countertops. This room is usually the most expensive in the barndominium. The actual cost will be one of your biggest expenses. How much it will cost will depend on whether you opt for top-of-the-line appliances and countertops. For example, a top-of-the-line refrigerator can cost as much as $7,000, and a stove $2,500. Cost $50,000 to $70,000.
Flooring—with a concrete slab, you can paint it and just seal it if you want. This will save you some money, but most want to put down carpet, wooden floor, or laminate. A hardwood floor averages $5 to $14 per square foot. Carpet is $2 to $4 a square foot, and tile is $15 to $26 per square foot. Cost $9,000 to $33,000
Bathroom—the cost will depend on the size of each bathroom, how many, and what type you want. The average bathroom costs $70 to $280 per square foot. Cost in the type of shower, custom tiling, flooring, toilets, sinks, fixtures, cabinets, and tub. Cost $6,000 to $52,000
Siding—on average, the cost for siding will be about $11,000, but it depends on the square footage and type of siding. It breaks down to about $3 to $15 per square foot, so a 40 x 70 barndominium would be $5,600 to $42,000. The cost includes labor, site cleanup, and material. If you have a workshop or garage, that will add to the cost. Cost $6,000 to $18,000.
Roofing—as mentioned, with a barndominium kit, the roof is included. The cost will depend on whether you are using shingles or having a metal roof, the labor cost, and the size of your barndominium. If you include a garage or a workshop, that will also have to figure into the cost. As this is an important part of your barndominium, you should not go for a cheap roof because you may have to replace it sooner than with a higher-grade roof. When choosing your roof, consider any severe weather patterns and climate in your location. A good solid roof will also help to save on your homeowner's policy. Cost $8,000 to $15,000
When you have the electrical and plumbing done, you will need to get a Certificate of Occupancy, which means it has passed inspection by a licensed inspector. To live in your barndominium, it has to pass this inspection, which is another expense. There are also permit fees, HVAC, insulation, landscaping, porch or deck, and more. You also have to have floorplans.
Barndominium kit
A barndominium kit and what it contains will vary. The kit generally consists of the beams, roof, walls, and hardware needed to construct it. Some may include the windows and exterior doors. A barndominium kit can start as low as $10 a square foot. Therefore this would make the cost of the kit of 2,800 square feet $28,000. Then you have the cost to deliver it and the labor to build it. A great way to cut costs and makes them more affordable.
Should you Hire a Contractor or DIY?
When you decide to build your Barndominium, should you hire a contractor or do it yourself? There are pros and cons to both. Yes, it might be cheaper to buy a Barndominium kit and build it yourself. Still, unless you are licensed to do the plumbing, electrical, and HVAC work, you will have to hire a sub-contractor who is. If not, your Barndominium will not pass inspection, and you will not be able to live in it. Also, if you work full or part-time, it will take longer to build as you will not be able to focus on the build eight hours a day.
When hiring a contractor, building your barndominium will be their primary focus, so it will be built quicker. They also know all the permits; you do not have to worry about getting all the correct ones. A contractor also knows all the building codes, so your barndominium will be built according to the code.
Yes, it is an added expense, but hiring a contractor is a wise decision. They may charge by the hour or by the square foot. Depending on the weather and how fast they can get the materials and size, a contractor can have your barndominium built in less than six months. On average, for a 40 x 70 barndominium, it could take nine months.
What are the Disadvantages of Living in a Barndominium?
One of the disadvantages of living in a barndominium is that they are not immune to corrosion. With most constructed from metal frames, you won't have to worry about wood rot as you would with a wood frame. You can help protect your barndominium from corrosion by using special exterior treatments, which you must maintain. Corrosion is most prominent in a tropical climate.
It is also harder to finance a barndominium as some banks do not recognize barndominiums as actual houses. Some cities do not allow barndominiums to be constructed because of building codes. Check the building codes to make sure you can build a barndominium there. If you are purchasing land to build one on, check before you buy.
Although they can have a second story, most barndominiums are one-story. They are not as soundproof as a home is from noises outside. Even if you use high-quality insulation, you will hear noises clearer from outside due to the metal framing of your barndominium.
Barndominium Floor Plans—Things to Consider
When you start to look at floor plans for your 40 x 70 barndominium, there are some things you need to consider. One of the main things to consider is how much room you need for your family. How big do you want the kitchen to be, and do you need a designated dining space, or will just an island and bar stools be sufficient? How many bedrooms and bathrooms? Including full and half-baths? Do you need an office or a games room? You also need to decide if you want a porch and where plus a garage or workshop.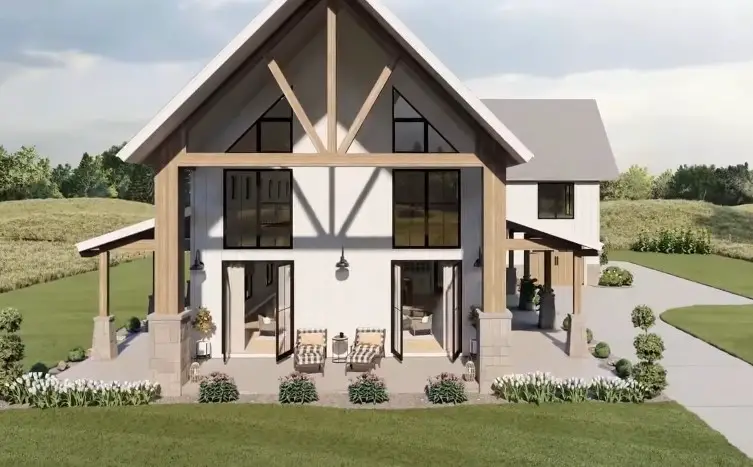 These things will help you decide how you want your floor plans to be laid out. You also need to choose how you want the bedrooms placed. All on one half of the barndominium, or do you want the master suite away from the children's bedrooms? You also need to consider closet and storage space and how you want your kitchen set up.
If you have any questions, talk to an expert when you are getting your floor plans. Look at several before making your final choice. You can also hire an architect to draw up your personalized floor plans.
40 x 70 Floor Plans
Below are two 40 x 70 Barndominium floor plans to help you see what your new Barndominium might look like.
1. This floor plan offers you three bedrooms, including the master suite, which takes up one end of the Barndominium. The other two bedrooms are on the other side, along with a laundry room and bathroom. The middle is the living room and kitchen with a lovely island.
The master suite has two walk-in closets, double vanities, and a shower and tub. There is also another room that can be used for a home office or study: a well-thought-out floor plan and good space utilization.
2. This Barndominium has three bedrooms on one end and the master suite on the other end. The master suite has a retreat or sitting area at one end. It opens into the living room, off which is a front porch. The way the kitchen is set up does not look as if they used the open concept floor plan. There is a dining area, a morning room or breakfast nook, and a nice island with a double sink. There is also a pantry in the kitchen.
On the other side are a family room leading to a porch and the other bedrooms and utility room. Two bedrooms share a jack and jill bathroom that would also be a guest bathroom. The other bedroom has its own bathroom and would make a great guest room.
Conclusion
The 4,000 square foot Barndominium cost is just the average price along with the cost of the extras like electrical, plumbing, and more. The actual cost will depend on where you build your barndominium, as every state has different prices and regulations regarding permits. You have also seen some floor plans to help you design your Barndominium.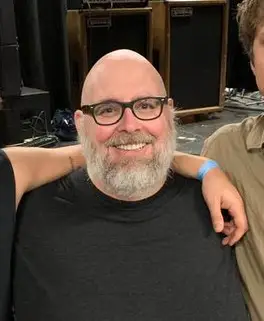 I'm James, your barndominiums advisor. Several years ago, I had no idea what barndominiums were. Although I'd spent over 10 years in the construction industry, the first time I heard about barndominiums was when I saw my neighbor building a new-style home. That was the first barndominium I've ever seen, and I found it so fascinating that I wanted to learn more about them.
More Posts