Finance is a significant factor to consider when building a house. A barndominium might cost anywhere from $180,000 to $360,000 to build.
For this reason, you will need financial assistance. As these structures gain acceptance, more banks are open to financing them.
If these trends continue, financing them will be reasonably straightforward.
So this begs the question; "will Banks finance a Barndominium?' This question will all be answered as we delve deeper into this topic.
Pros and Cons of Financing a Barndominium
These houses are gaining a lot of popularity these days. Almost every state in the United States has at least one of them.
What is it about them that makes them so appealing? And, with all of their benefits, there are still drawbacks that would cause a future owner to think twice.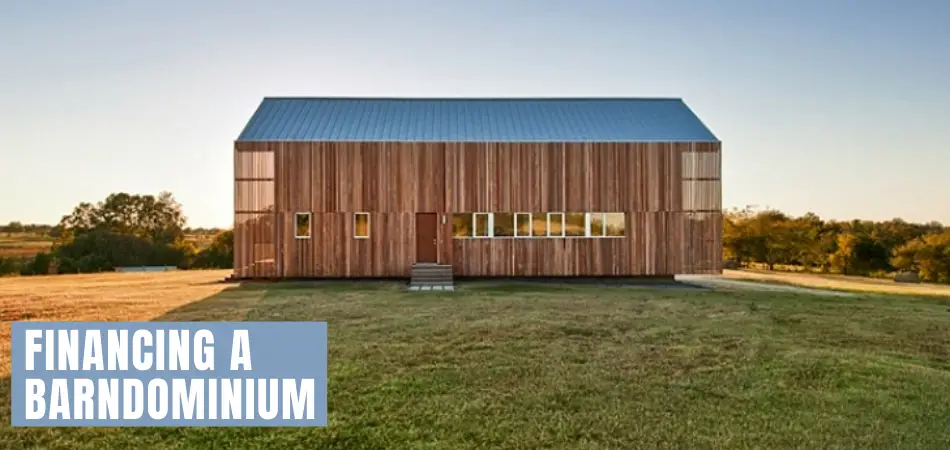 The pros of financing it demonstrate the chance of building a dream home. While the cons might represent obstacles you need to overcome, it can also be a rewarding experience.
Pros of Financing a Barndominium
We can confidently say that the owners of these houses adore them. They are safe for families and cost less to maintain.
Some of the benefits include:
High Level of Durability
These houses are more durable since they are primarily made of steel. Hence, it reduces your maintenance expenditures and allows you to plan for future investments.
Easy To Set Up
Traditional homes take nearly twice as long to construct compared to the setup of this structure. A standard house takes months to complete.
However, a barndominium can be built in days or weeks. As a result, less money will be spent on labour and construction.
Low Maintenance Requirements
There is little difference between this type of structure and ordinary houses in the interior. However, there is a distinction on the outside.
A steel framework has a slim chance of outlasting any other form. Over the years, your renovation and repair costs will be few and far between.
While the average house will need to be repainted every few years, this one has a much longer lifespan.
Energy Efficient
Many people in these houses enjoy cheaper utility costs, especially power and heating.
According to a particular owner in Texas, his current bill is 50% lower than a typical house.
Not only does this maintain the integrity of the building, but it also means less energy wasted.
Other advantages of financing this structure include:
Lower insurance costs and associated taxes
It provides an eco-friendly living choice.
Dual-purpose home option.
Cons of Financing a Barndominium
As the saying goes, 'what goes up must surely come down. In the same way, anything with advantages always ends up with certain downsides.
Financing this type of structure will always be difficult. Only a tiny pool of buyers would show up if you ever decide to sell.
Other downsides of financing include:
Prone to corrosion
If your house is built with a wooden frame, you will have to deal with the rot at some point.
When choosing a metal-based structure, you'll also have to contend with corrosion.
These issues are more common in tropical climates.
Low Demand in the Real Estate Market
Most real estate investors often do not include the actual cost of a new house.
You'll spend more on the items needed to build the home unless there are shortages of wood, stone, concrete, or brick.
The expense incurred may outweigh all other advantages.
Little or No Mortgage
According to owners around the country, one major disadvantage is the budgetary limitations.
That is mainly because these structures aren't technically considered houses. As a result, regular mortgage loans might be difficult, if not impossible, to get.
Other drawbacks related to financing this project include:
Small poll of buyers to sell to
Most of them are single-story homes
Incurs needless expenses
Getting Barndominium Financing: Things to Know Beforhand
There are a few things to keep in mind when looking for financial assistance.
You should take a few steps to ensure that at least one of them approves you and that you get a better bargain overall.
Always remember, the more details you have, the better your chances are. Some of the necessary actions to take include: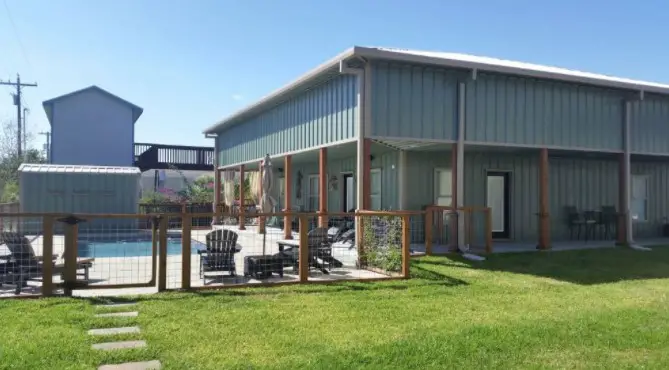 Knowing the Cost of Your Project
It would be best if you showed that you have a thorough knowledge of the total cost of your project.
Remember that lenders want to ensure that they take on a responsible risk by granting your loan request.
When discussing these numbers, you need to be confident to demonstrate that you've done your homework.
Choosing to Hire a Contractor
Your decision on not hiring experts to handle your construction work is usually cost-effective. These savings, however, come at the cost of not being able to get a loan in the first place. If you present yourself as an owner-builder during the application process, you must be prepared to deflate any lender concerns expertly. If you're not confident in your abilities to do this task, you may consider hiring experienced builders.
Sorting Your Down Payment
When applying for a loan for your project, you'll need to put down 20% of the projected loan amount. You must understand where the money is coming from and ensure you can get it at
any time. Borrowing the loan amount is not a good idea, and many lenders will reject your loan if you tell them you're receiving the down payment from somewhere else.
Consulting a Financial Advisor
If you find yourself feeling overwhelmed by the process of obtaining finance for your project, you should seek professional assistance. Getting counsel before making any financial decision is usually a good idea. If necessary, the financial consultant can assist you in locating the best options or recommend a better company to you.
How to Secure Barndominium Financing: With Process
Here are some tips that would seriously increase your chances of securing the loan: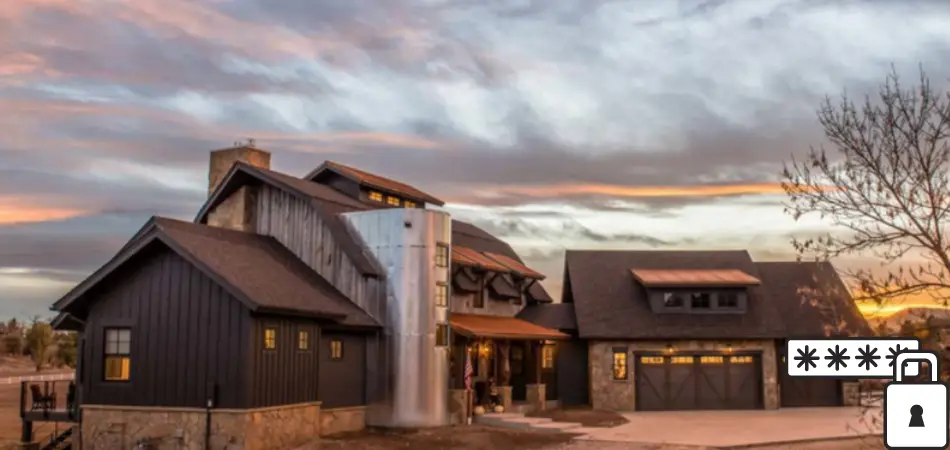 Go Prepared
When meeting a lender for a loan, you should be prepared, just as you would for any other financial application. For starters, you should avoid using hand-drawn building designs.
Professional plans made by an architect are ideal, but if you don't want to pay for this service, you can search the internet for blueprints based on the building you desire.
Provide as many details as possible
To increase your chances of getting a loan, you should provide the lenders with all the vital documents required.
You'll need to supply schematics and plans of your interior features and a list of the contractors working on the project.
These details will reassure the lender that you know what you're doing. It also demonstrates that you've carefully considered the project.
Get a Property Appraisal
For every lender you approach, you'll need to get an appraisal.
An appraisal refers to a third-party estimate of the current worth of your plans and property and what they will be worth by the time you have completed the building process.
The best appraisers will know how to value your proposed construction as if it already exists, and they will combine that value with an estimate of the value of your current property.
Make use of Zillow
If you want to understand how much the structure would cost in your location, you might consider using Zillow.
Zillow is a real estate search engine on the internet that can assist you.
It constantly keeps track of the relative value of these types of buildings, current and previous sale prices across the country.
Once you're on the website, you can narrow down your search to the state where you wish to build on.
However, you should be aware that specific lenders may refuse to use data gotten from Zillow and instead choose to find related properties on their own.
Where to Get Barndominium Financing?
There is usually more than one place to go when seeking financial assistance. However, you can consider four major lending options when looking for financial aid. They are as follows: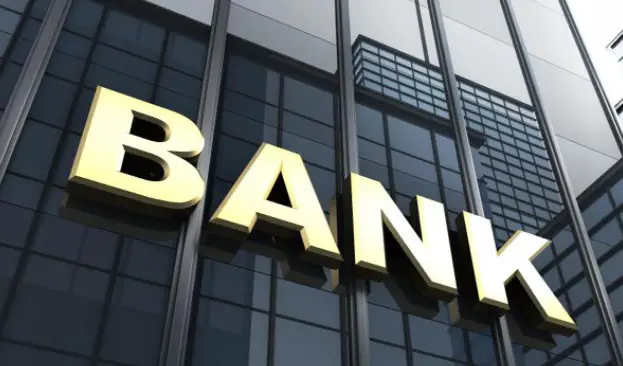 Banks or Credit Unions
When you're seeking funding, this should be your first stop. However, Banks or Credit Unions are the most challenging lending options to go with as a prospective barndominium builder.
Sadly, very few of these small banks remain in the country today, where your familiarity with the staff and presence in the community is enough to get a loan.
However, targeting them with your loan application won't hurt if you have an account in a small local bank.
You'll most certainly have better luck here compared to others.
Farm Credit
Farm Credit Bureaus and other similar groups have been helping farmers across the country for a long time.
You'll most likely find one of these in your locale. If they already handle part of your banking transactions, they'll be familiar with your financial status and be eager to lend you money.
Mortgage Brokers and Banks
Mortgage banks generate and service mortgage loans. They sell the mortgage to a secondary mortgage holder when the loan closes.
On their part, mortgage brokers save you the stress of hunting for mortgage deals on your own.
They know the institutions that can provide financing for your project and provide you with general guidance on securing the loans.
Online Lenders
Several online lenders have entered the market over the past few years. You can find a few of them here.
Some are standalone brands, while others are much more prominent brands. However, the annual percentage rate on these loans can be very high.
You may get a 6% APR on the best deals, even with the best credit rating.
Is There A Fee To Apply For Barndominium Financing?
Most lenders will not charge you a fee when applying for a housing loan. You may be charged a consultation fee if you choose to engage with mortgage brokers.
Before you decide to work with any of them, you should find all fee-related Information.
In most cases, you'll need to come up with 20% of the loan's worth. If the loan is structured as a construction-to-permanent loan, it will cover 20% of the entire cost of the property and the house's construction.
Barndominium Financing Without A Credit Score: Is It Possible?
You've likely paid all your debt if you don't have a credit score. There is no cause for alarm. Most lenders will be happy to know you don't have any obligation.
However, you'll have to go through the process of manual underwriting. You'll have to provide some more paperwork for review.
Manual underwriting can make the loan process a little longer, but the wait is typically worth it, especially if you have a healthy financial standing.
However, you should note that some lenders don't offer manual underwriting.
Conclusion
Getting a loan for this housing project can be complex. However, it is possible if you look in the right direction.
Finding a lender with a history of providing loans to prospective owners will depend heavily on all the basics, including your financial status.
Still, you also need to demonstrate proper knowledge of all the relevant details related to your project.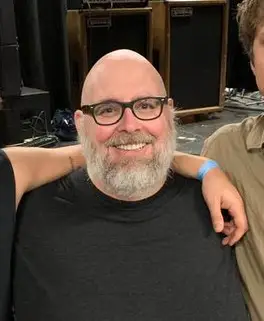 I'm James, your barndominiums advisor. Several years ago, I had no idea what barndominiums were. Although I'd spent over 10 years in the construction industry, the first time I heard about barndominiums was when I saw my neighbor building a new-style home. That was the first barndominium I've ever seen, and I found it so fascinating that I wanted to learn more about them.
More Posts