As many as 6 million homes are sold in the U.S. yearly. This statistic backs up the popular thought that everyone wants to own a house.
Owning a house in any developed or modernized country like the U.S. is almost every individual's dream.
However, this dream could be a nightmare when there is no means to finance it.
Some finance experts came up with the idea of mortgages and loans decades ago.
This new found solution varies from mortgages or loans with strict standards to some with flexible requirements.
One of the advanced loans that have crept into our generation is the USDA loans.
USDA loan is insured and offered by the United States Department of Agriculture.
It is offered to intending house owners in the approved rural areas with very flexible requirements. USDA loan gives borrowers the chance to buy residential houses.
It allows them to build the exact structure they have in mind from scratch.
A Barndominium is a metallic house structure different from the farmhouse. It is usally residential and qualifies for a USDA loan.
USDA loans for these structures will help persons with lower credit scores.
Fortunately, it requires no down-payment but finances the project in full. It includes the payment of pest inspections, utility fees, permits, and every other construction fee.
What Is a USDA Barndominium Loan?
The United States Department of Agriculture, USDA loan, is a rural and pastoral advancement loan. It aims to allow low-income people to get housing loans with soft interest rates and no collateral.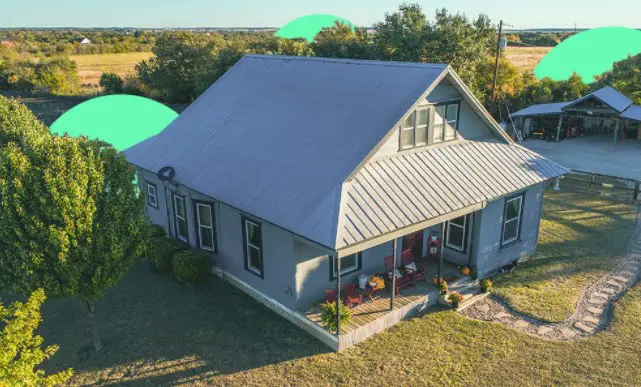 Pros
This loan carries several benefits; some of which are outlined below:
USDA loans have softer interest rates. The standard interest rates in USDA loans are usually lower than the traditional banks' interest rates.
To acquire a USDA loan, no payment is required. In the traditional banking system, an intending homebuyer has to have collateral.
The opposite is the case with USDA loans; neither a deposit nor any form of collateral is needed. However, for some highly-income lenders, deposit may be required.
Finishing off the loan. Borrowers have the choice of settling their loans with money out of pocket.
USDA loans are transferable. After securing a USDA loan, there is an option for the borrower to transfer to a qualified buyer. With this, selling the home is easier and less tasking.
By Seller Concessions, buyers can pay the closing cost, title charges, pest survey, etc., of a borrower.
USDA loans encourage single loans. This means acquiring a USDA loan covers all expenses regarding the building construction. While other mortgages like the current mortgage let borrowers borrow as many times as possible for a single end means, USDA loans use a single loan for all expenses, expenses like permit, pesticide inspection, paying the contractor.
Cons
Despite the beautiful advantages of USDA loans, some setbacks can not be ignored. Taking a USDA construction loan opens the borrowers to any or all of the following drawbacks.
USDA loans are only restricted to construction in rural areas. Since USDA loans are primarily for the development of the rural regions, structures in the urban part of the country will not be granted these loans.
The USDA has established income limits. The maximum allowable income is 115 percent of the median income in the geographical area.
It is exclusive to construct only basic dwellings. USDA loans will not get approval if the construction in question is a relaxation center or basically for rent.
USDA Construction Loan Requirements
Before an intending homebuyer qualifies for a USDA loan for construction, such a person must fulfill the requirements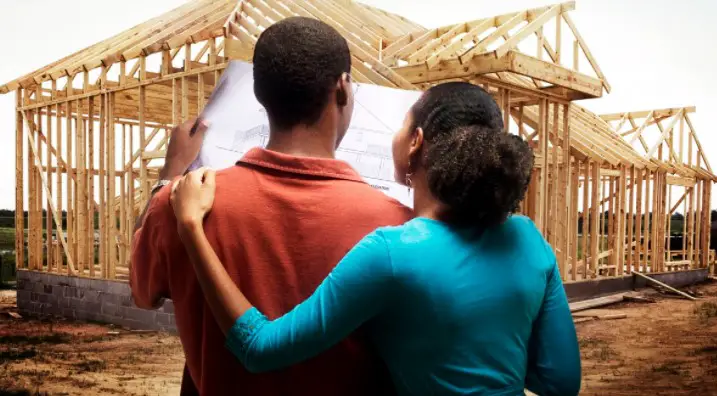 The homebuyer must meet the income requirement stipulated by USDA. This includes a stable job and income, confirmed by tax returns.
The home intended to be bought must be within the proximity of the approved rural area by the USDA
The borrower's income cannot be above 15% of the median income.
The home must be in line with the existing code for thermal standard or present IECC.
A new construction warranty from the home builder has to be received by the homebuyer.
Should there be excess in the funds approved, it must be channeled into the loan tenet.
The money secured may be utilized to build a single-family residence, production house, and other qualified barndominium.
A USDA-authorized contractor has to be employed.
A borrower must not have suffered bankruptcy for at least 2 years.
Construction Loan Rates
The loan rate attached to a construction varies depending on the loan scheme. Distinguished from other loan schemes, USDA loan rates are some of the lowest rates attainable.
Other construction loan schemes include:
Veterans Affairs (V.A.): This government agency helps veterans of the United States Armed Forces.
The USDA and V.A. can request beneath-market standards because the lenders have government-guaranteed protection against loss.
Federal Housing Administration: (FHA) loans are mortgages backed by the federal government, designed for homes with below-average credit scores.
Mortgages backed by the federal government are intended for people with less-than-perfect credit.
Current loans: can be made available by private lenders. They are not provided by or secured by any government agencies.
Nonetheless, the borrower must have an excellent credit score and minimal debts to attain the best lowest rate. Each USDA lender sets rates differently.
Credit Score for a USDA Loan
On the 1st of December 2014, USDA sets the credit score to a minimum of 640.
Although this minimum credit score does not omit any lender, a lender might choose to vary the credit score attainable by a borrower.
However, alternate ways to ascertain credit records may be accepted for borrowers without a credit score. It could be rent or utility bills.
How to Find a USDA Construction Loan
Finding a USDA construction loan has been simplified by technology.
To find one, all that is needed is to visit the U.S. Department of Agriculture's website, which keeps a list of certified lenders for the Rural Housing Services.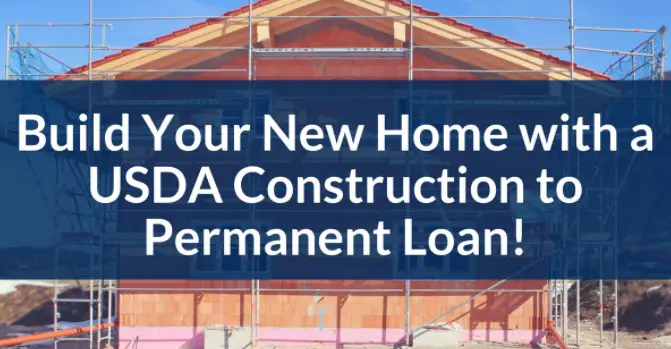 Alternatives USDA Loan
Besides USDA, there are alternative loans, including FHA, VA, and Current mortgage.
Know About FHA mortgages
The Federal Housing Administration protects FHA mortgages. Here, a borrower can borrow with a credit score as low as 500.
Such lender can do this only after making a down payment of 10 percent or more. It has a minimum deposit of 3.5 percent. They are suitable for low-credit score buyers and first-time buyers.
FHA mortgages mandate a Mortgage Insurance Premium at closing and inside monthly payment. The cost of this, however, depends on the loan balance.
The V.A. loans
V.A. loans are insured by the Department of Veterans Affairs.
It is Exclusively for veterans and people who are or were and in the U.S. armed forces and their spouses.
However, Borrowers need to get a certificate of eligibility from the V.A. and meet specified service requirements.
V.A. loans also entertain zero down payment and no minimum credit score.
Current mortgages
Usually, current mortgages come with bigger credit scores than other mortgage schemes, though lenders can alter them.
The least deposit is 3%; however, paying below 20 percent as a deposit will expose the borrower to payment for Private Mortgage Insurance till the complete loan is paid.
This is so because current mortgages have no government backing or insurance, unlike the other loan schemes.
Typically, the least credit score is 620, variable by the lender. They are suitable for borrowers with good credit scores.
Wrap-up
A barndominium as a residential building qualifies for a USDA loan.
The structure must be situated in a rural area. USDA loans stand as one of the most popular loan schemes for their flexible interest rate and 100 percent finance capacity.
Like every good thing, USDA loans have their cons. It is only available to the average income earner. These loans is also restricted to specific areas.
The construction loan rate differs depending on the loan scheme.
While USDA and V.A. can request beneath-market standard, current loans schemes charges 0.5-0.75 percent higher than the USDA, FHA can also request below the market standard for it is insured by the government.
The minimal credit score for USDA loans has been set as 640 from 2014 but varies according to the lender.
To know or locate a USDA construction loan, all that needs to be done is to visit the above website. The alternatives to USDA loans include FHA, VA, and current mortgage, which are not government-insured.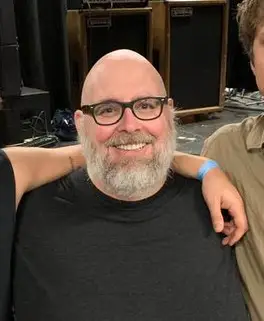 I'm James, your barndominiums advisor. Several years ago, I had no idea what barndominiums were. Although I'd spent over 10 years in the construction industry, the first time I heard about barndominiums was when I saw my neighbor building a new-style home. That was the first barndominium I've ever seen, and I found it so fascinating that I wanted to learn more about them.
More Posts