When you are building anything that sits on the ground, you should have some type of foundation.
If not, you are just inviting trouble.  When it rains the ground becomes muddy and over time your building may start to shift.  It could then make everything uneven.
The question is, is Concrete Better Than Cement for a Foundation. 
For barndominiums concrete is the option you should choose.  If it was a smaller project, then you could use cement.  Cement is an ingredient of concrete, so you are using both for your foundation.
Reading this article, you will learn more about concrete and cement.  You will learn why a foundation is important, the differences between concrete and cement.
And the answer to which is better: concrete or cement for a foundation.
What is a Barndominium Anyways?
This is a building with a steel frame that has been converted into a home and additional space that can be used for an office, storage, gym, garage, and more.
One thing that appeals to many about barndominiums is their open concept floor plans.  They give your home a look and feel of more space.
A barndominium looks like a modern home inside but on the outside, many have a barn-like appearance.
But it does not have to look rustic.  With being customized for you, you can make it look like a luxurious mansion.
It is not made like your traditional home.  It has a steel frame.
When you live in a barndominium, you are getting a home that is energy efficient, low maintenance, and affordable.
It can be as small as 500 square feet or as large as 5500 square feet.  It is a home where a family can grow.  With the extra space, you can convert it from your home office to an extra bedroom if needed.
Is Concrete Better Than Cement for a Barndominium?
As you are getting ready to build your barndominium, you know that you are going to need a foundation.
You have read many articles about foundations but are still undecided.  Is concrete better than cement for a barndominium foundation?
Both have their pros and cons but, in the end, it seems that concrete would be better.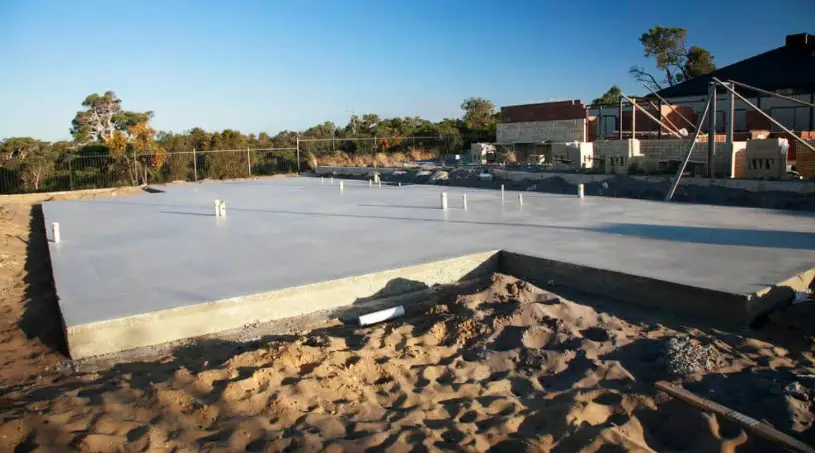 Some people do not realize that there is cement in concrete, but you can pour each one into a slab for a foundation.
For most builders, the rule of thumb is that cement is for smaller projects and concrete is for larger things, such as a foundation for a barndominium.
What Foundation A does Barndominium need?
As with any building, whether it is a garage or a barndominium, you will need a foundation.  The foundation for a barndominium is a slab that is four or six inches thick.
Choosing the thickness of the foundation, you need to remember that it has to hold the weight of the barndominium and not crack or cause the barndominium to sink or shift.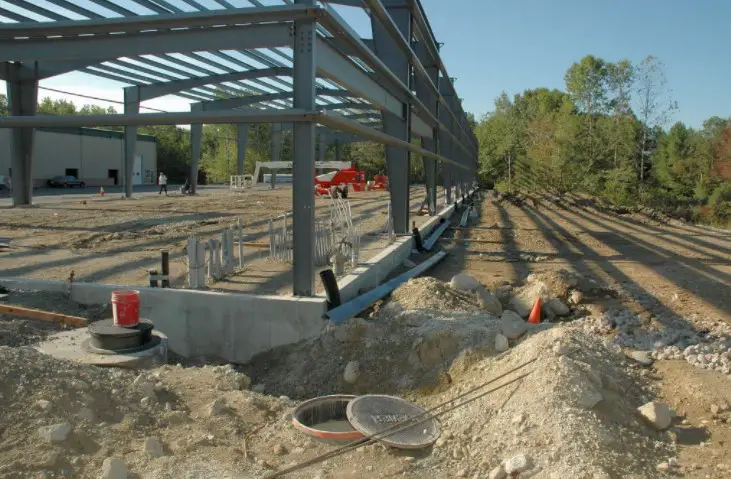 This is why your barndominium needs a foundation.  The foundation will help to keep your barndominium stable.
A foundation can also jut out from the barndominium and give you a porch or patio.   A foundation can have several uses besides stabilizing your barndominium.
The Kind of Foundation you need for a Barndominium?
The foundation that you will be using for your barndominium needs to be the same width as the barndominium and 2" longer.
For example, if it is 20' wide x 40' feet long, the foundation would need to be 20' wide by 40' 2" long.
The minimum thickness should be at least four inches with the strength being a minimum of 2500 psi.  The best foundation recommended is concrete because it is more durable and its strength.  It is also very versatile.  Using concrete for your foundation, you know that will keep your barndominium stable.
Concrete vs Cement:  What's the Difference?
Concrete or cement, which to choose for your foundation.  For most large foundations, concrete is chosen concrete for a variety of reasons.
Although cement is a component of concrete, cement can be used separately to pour foundations for smaller projects.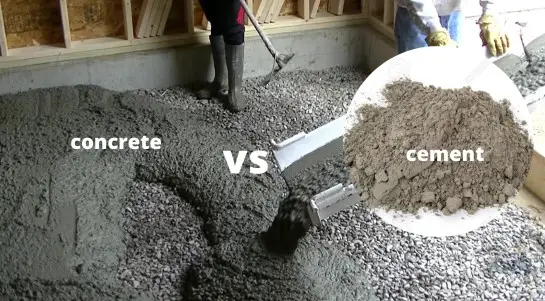 There are differences between the two but despite these differences some still chose cement for their large projects that need a foundation.
Concrete is a mixture of cement, aggregates, and water.  Cement contains clay and limestone.  Looking at the big picture, you can see that concrete would not exist if not for cement.
Durable
In this category, concrete wins out.  It has been known that concrete lasts for hundreds of years.  The older the concrete becomes, the stronger it gets.
With cement, it is prone to crack and break down, especially during long periods of very cold weather.
Cement is only for smaller jobs while concrete is favored by both residential and commercial builders.
Safe
Concrete is safe but if you are reusing a concrete slab for a barndominium, it may not be safe.
When they pour a concrete slab, it is done specifically for the type of building that was going to sit on it.
The specifications are exact so if you do not know the specs, it may not sustain or hold your new building.
You should destroy it to be reused and pour a new foundation.
Sustainable & Reusable
Concrete can withstand adverse weather conditions.  It can gain strength as it grows older.
Because of these two factors, concrete is more sustainable.  Concrete is also more reusable.
When you demolish buildings, driveways, or anything laid with concrete it can be reused.
From demolished structures, concrete can be crushed into new components.  Because of its sustainability, it is also eco-friendly.
Other differences
Concrete is more energy-efficient than cement.  This is due to its ability to absorb heat and it has permanent thermal mass.
Concrete comes in various types while cement comes in five different types.
Should you Need to Build Foundation for Barndominium
Yes, you should build a foundation for your barndominium.  It is not recommended that you use an existing concrete slab for your barndominium.
One of the reasons is that you do not know the structural integrity.  It may not hold up the foundation of your barndominium.
You need a foundation for your barndominium to be built on.  If it sits directly on the ground, the dampness of the soil could make the floors cold.
You may also start to see mold from the dampness of the floors.  Not using a foundation, your barndominium is not stable.
Build your foundation for your barndominium to help prevent future problems.
Final Thoughts
Cement is an ingredient in concrete so when asking yourself Is concrete better than cement for a foundation,  as you will read and understand in this article.
One thing to remember is that cement is an ingredient from concrete.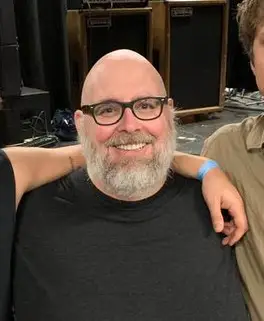 I'm James, your barndominiums advisor. Several years ago, I had no idea what barndominiums were. Although I'd spent over 10 years in the construction industry, the first time I heard about barndominiums was when I saw my neighbor building a new-style home. That was the first barndominium I've ever seen, and I found it so fascinating that I wanted to learn more about them.
More Posts