Are you ready to leave that apartment and have a home that puts future equity into your pocket instead of the landlord? If yes, you should consider finding a piece of land and building a barndominium. Whether you are just starting your family or already have children, a 3,000-square-foot barndominium would be the right size.
When considering building a new house, the question on most people's minds is, how much will the 3,000 square foot barndominium cost be? Is it cheaper to build than a traditional house? Why choose a barndominium over a traditional house?
This article will answer all these questions to help you decide if this would be the right move for you and your family. With this size barndominium, you can incorporate an open floor plan, one or two stories, and three to four bedrooms.
Is it Cheaper to Build a Barndominium Than a Traditional House?
On average, building a barndominium costs $30 to $40 per square foot, but a house can cost $100 to $200 per square foot. For a 3,000 square foot barndominium, it would cost $90,000 to $120,000. A standard home with the same square footage would cost $300,000 to $600,000 for construction. This price does not include furnishings, landscaping, labor cost, etc.
What is the Cost of a 3,000 Square Foot Barndominium?
As mentioned above, the cost of a 3,000-square-foot Barndominium would average $90,000 to $120,000, but that is just the construction. There are other factors that you need to take into consideration. One significant factor is whether you will do all or part of the building yourself. Yes, it would save on labor, but the actual time to build would be longer. Below are factors that can affect the cost if you build from scratch.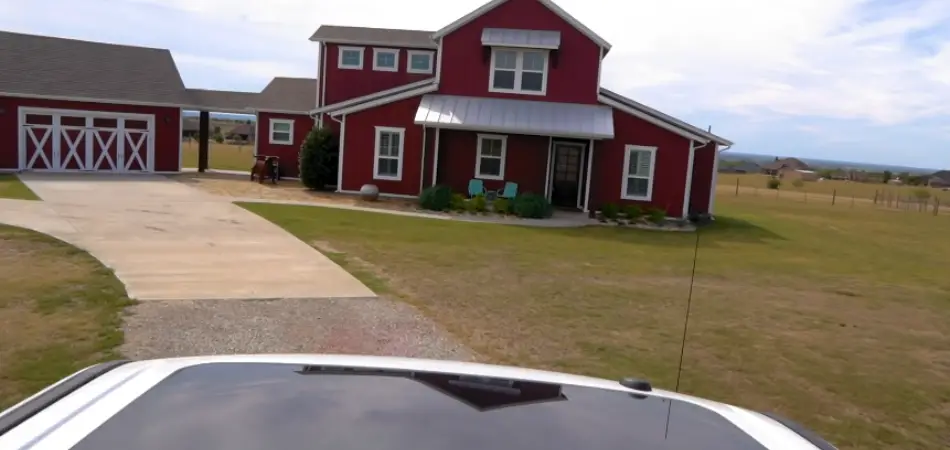 Factors That Affect the Cost
Blueprints—this is a detailed design plan that a professional architecture firm does. It is imperative if you are starting from scratch. The actual cost will depend on the size of your barndominium, the customization, one or two stories, and more.
Material—this includes roofing, siding, structural elements, drywall, and more.
Contractor—although you may be doing some or most of the work yourself, you will need a contractor for the electrical, plumbing, and HVAC work. You must be licensed to do this work to pass inspection. Suppose you decide not to do any of the work. In that case, you will need to hire a general contractor to oversee the entire building process.
Land—this is another expense you will have unless you already own it. You may also have the expense of clearing it of rocks, trees, etc., to make it smooth to pour the foundation for the barndominium to be built on.
Chart of Average Costs
These are all averages, as the actual cost will depend on the size, where it will be built, and more. There is also the cost of permits, inspections, windows, doors, appliances, and furniture.
| | |
| --- | --- |
| Blueprints | $50-$2,000 |
| Material | $25,400-$100,800 |
| Contractor | $29,000-$60,000 |
| Land | $3,000-$150,000 |
| Clearing the land | $1,500-$5,000 |
| Foundation | $4,000-$12,500 |
| Insulation | $1,000-$2,500 |
| Sewer and Septic | $2,100-$10,000 |
| Plumbing | $500-$2,000 |
| Electrical | $700-$2.500 |
| HVAC | $2,700-$14,000 |
| Flooring | $7,000-$28,000 |
| Roofing | $6,000-$11,000 |
| Drywall & Interior | $5,000-$31,000 |
If you do not want to build from scratch, another option is to start your build with a barndominium kit. A DIY kit with just the basics, which include the framework, hardware, and roof, starts at $20,000. If the outside windows and doors are included, it could cost $90,000 or more. The cost will also depend on the size and if there is a cost for delivery. Suppose you opt for a barndominium kit that is professionally assembled. In that case, you could add $25,000 to $50,000 extra to the cost of the kit.
Have A Look: 4,000 Square Foot Barndominium Cost
Why Choose a Barndominium?
In addition to being less expensive to build, it takes less time. On average, it can take three to nine months to build, longer if you do it yourself. It all depends on the size and customization. They are more durable than a traditional home as they usually have a metal frame. It is also more resistant to fire because if it catches, it won't immediately go up in flames, with the frame being metal and not wood.
Over time, wood will rot, but with a metal frame, it can withstand exposure to chemicals, heat, and hurricane winds to a Category 3. The metal roof can last up to 40 years. The open floor plan gives you more functionality to design it how you want and uses the floor space wisely. The inside walls are non-weight bearing, so it is easier to adjust your floor plan when needs dictate changes. With a barndominium, if you have a home business or want to start one, it is easy to build an addition onto your barndominium for this venture.
3,000 Square Foot Floor Plans
Below are several 3,000 square foot floor plans to help see if this size barndominium would fit your family and lifestyle.
1. With this 3,000-square-foot barndominium, you can give the kids their part of the barndominium while the adults have their own side. The great room, kitchen, dining room, and breakfast area are in the middle. There is also a laundry room off the kitchen which you can also enter through the garage. It also makes it easier to bring groceries into the kitchen.
Three bedrooms on the kid's side share the same bathroom off the hall. The master suite is entered from the breakfast room. There is a huge master bath with double sinks and a large walk-in closet. There is also a covered front porch.
2. This 3,000-square-foot barndominium measures 50 x 50 and has five spacious bedrooms, one utilized as a craft room. There is also an office space if you work at home. The bedrooms, including the master suite, are located on the outer walls of the barndominium. Two bedrooms share a Jack and Jill bathroom, and there is another bathroom in the hallways of the bedrooms.
The master suite has an ensuite and walk-in closet. There is a family area, kitchen, and dining area with a washroom/laundry. The bedroom hallway is off the family room. A well-thought-out floor plan makes good use of the rooms and space.
3. This floor plan has three bedrooms on one side of the barndominium. Two share a Jack and Jill bathroom, and the other uses a bathroom off the hallway, the guest bathroom. They have utilized space for a home theater plus a grilling porch. In addition to the breakfast eating area, there is also a formal dining room.
Off the kitchen is the laundry room, and you also enter the master suite off the breakfast area. There is a large garage with a storage area at the back, and you can enter the laundry room from the garage.
4. This floor plan of 3.000 square feet offers your family a two-car garage and six bedrooms over two stories. There are three bedrooms on the first floor plus the master suite. A large kitchen/dining area and a great room. There is a lovely patio for family gatherings and barbeques on the back. The three bedrooms share one bathroom, and it is also a guest bathroom.
The master suite is on the other side of the barndominium and the garage. The upstairs has a huge family area, two bedrooms, and a bathroom.
Conclusion
A 3,000-square-foot Barndominium cost depends on many factors but, on average, can cost $200,000 or more. This much space gives a family a lot of room to make it their own. Barndominiums are durable, built quicker, and less expensive than a traditional home, so it would be something worth looking into.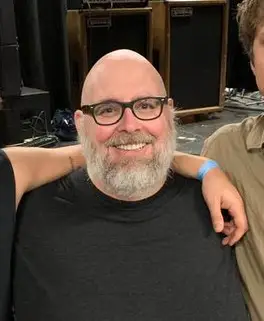 I'm James, your barndominiums advisor. Several years ago, I had no idea what barndominiums were. Although I'd spent over 10 years in the construction industry, the first time I heard about barndominiums was when I saw my neighbor building a new-style home. That was the first barndominium I've ever seen, and I found it so fascinating that I wanted to learn more about them.
More Posts