Building a barndominium can be a challenging but rewarding process. While the construction of a barndominium is similar to building a traditional home, there are some unique considerations that need to be taken into account.
Whether or not you need an architect to build a barndominium will depend on several factors, such as the size and complexity of the project, local building codes and regulations, and your personal preferences.
In some cases, you may need an architect to help design the barndominium and to ensure that it meets local building codes and regulations. An architect can also help you maximize the use of space and create a functional and efficient living environment.
Qualities of A Good Barndominium Architect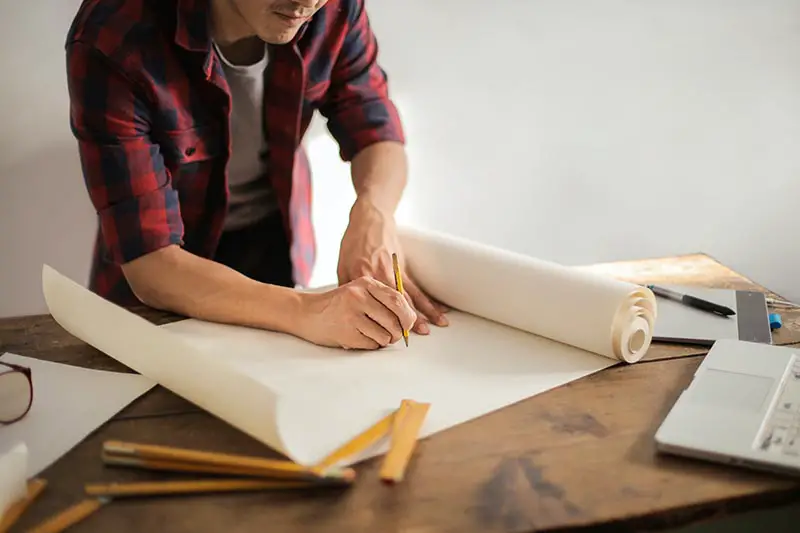 A good barndominium architect should possess the following qualities:
Experience 
Look for an architect with experience designing barndominiums, who understands the unique design and construction requirements for this type of building.
Creativity
 A good barndominium architect should have an eye for design and be able to create unique and functional floor plans that meet your specific needs and style preferences.
Communication Skills 
An architect must be able to effectively communicate with clients, contractors, and other professionals involved in the building process.
Attention to Detail
A barndominium is a complex building, and a good architect will be detail-oriented and take into consideration all aspects of the design and construction process.
Technical Skills
The architect should have a strong understanding of building codes, regulations, and construction techniques. They should be able to provide accurate and precise drawings, specifications, and calculations for the project.
Problem-Solving Skills 
A good architect should be able to effectively solve problems that may arise during the design and construction process.
Flexibility
A barndominium project can be complex and may require changes along the way. A good architect should be flexible and able to adapt to changes and unforeseen circumstances.
Cost-Consciousness
The architect should have an understanding of the cost implications of their design decisions, and be able to work within the budget constraints of the client.
Professionalism
A good barndominium architect should be reliable, professional, and maintain the highest ethical standards. They should also have a strong commitment to meeting deadlines and providing quality work.
How to Find A Good Barndominium Architect
Here are some steps you can take to find a good barndominium architect:
Ask for recommendations
Start by asking friends, family, and other professionals in the construction industry for recommendations. Word-of-mouth is a powerful tool and can give you a good idea of an architect's reputation.
Research online
Look up architects who specialize in barndominiums and read reviews and testimonials from past clients. You can also visit online forums and discussion groups dedicated to barndominiums to get a sense of what people are saying about different architects.
Check credentials: Verify that the architect you're considering is licensed and insured. It's also a good idea to check if they are a member of professional organizations, such as the American Institute of Architects (AIA).
Schedule consultations
Schedule consultations with a few architects to discuss your project in more detail. During these consultations, ask questions about their experience with barndominiums, design philosophy, and process for working with clients.
Review portfolios
Ask to see examples of the architect's past work, including floor plans and photos of completed barndominiums. This will give you a sense of their style and design skills.
Get references
Ask the architect to provide references from past clients, and follow up with those references to ask about their experiences working with the architect.
Compare costs
Get detailed quotes from each architect and compare their fees, services, and timelines. Keep in mind that the cheapest option may not always be the best, as quality and experience are important factors to consider.
Choose the right fit
Consider all the information you have gathered and choose the architect who you feel is the best fit for your project, based on their experience, design skills, communication style, and overall professionalism.
How Much Does it Cost to Hire A Barndominium Architect
The cost of hiring a barndominium architect can vary widely depending on several factors, including the size and complexity of your project, the location, and the architect's experience and reputation. On average, the cost of hiring an architect for a barndominium project can range from 5% to 20% of the total construction cost.
For example, if you're building a barndominium that will cost $300,000 to build, you can expect to pay between $15,000 and $60,000 for the architect's services. This fee will cover the cost of design, development of plans, and site visits during construction.
It's important to keep in mind that hiring an architect can actually save you money in the long run, as they can help you avoid costly mistakes, ensure that the building is safe and compliant with building codes, and optimize the use of space.
It's also a good idea to get detailed quotes from several architects and compare their fees and services to determine which one offers the best value for your budget.
Conclusion
In conclusion, hiring a barndominium architect can be a smart investment for anyone looking to build a unique and functional living space. An architect has the knowledge, expertise, and experience to design a barndominium that meets all building codes and regulations, is safe, and reflects your personal style and needs. They can also help you avoid costly mistakes during the construction process, and ensure that your barndominium is built within budget.
By working with a barndominium architect, you can have peace of mind that your project will be well-designed, well-built, and safe, and that you'll have a space that meets your unique needs and preferences. So, if you're considering building a barndominium, it's worth considering hiring an architect to help you bring your vision to life.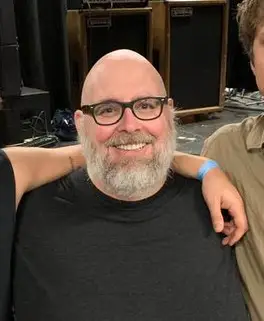 I'm James, your barndominiums advisor. Several years ago, I had no idea what barndominiums were. Although I'd spent over 10 years in the construction industry, the first time I heard about barndominiums was when I saw my neighbor building a new-style home. That was the first barndominium I've ever seen, and I found it so fascinating that I wanted to learn more about them.
More Posts