Barndominiums have become very popular in Texas in recent years. The state has a large rural population and a strong agricultural heritage, which has contributed to the popularity of barndominiums as a style of residential construction.
In addition to their aesthetic appeal, barndominiums are also known for their durability, affordability, and versatility. They can be used as primary residences, vacation homes, rental properties, or even commercial spaces. Because of these benefits, many people in Texas and other states have chosen to build barndominiums as an alternative to traditional homes.
As a result, there is a growing demand for barndominium builders in Texas, and many builders have emerged to meet that demand. Whether you're looking for a simple, functional barndominium or a more luxurious, custom-built home, you should be able to find a builder in Texas that can help you achieve your vision.
In this article, we've listed down the best barndominium builders in Texas.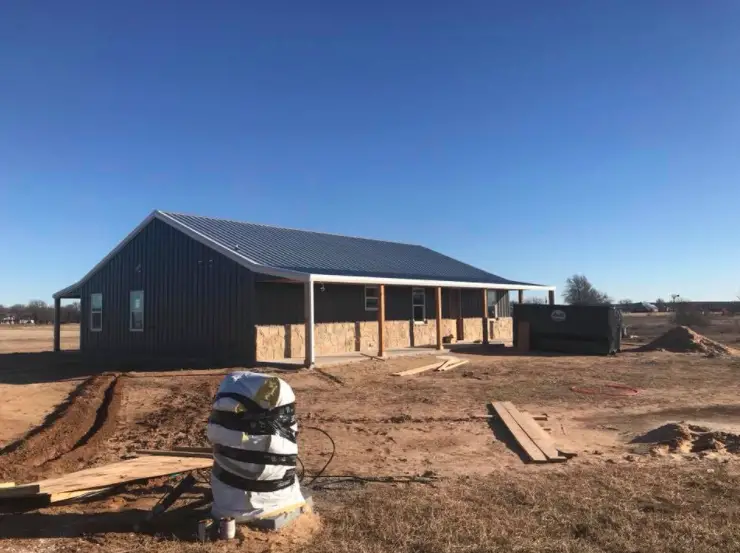 Texas Best Construction
940 FM 2377, Red Oak, TX 75154, United States

+14695528205
1845 Barndominiums
Service Rd, Hallsville, TX 75650, United States

+19039359436
Rafter P Construction
9201 Wesley St B, Greenville, TX 75402, United States

+19034548332
Texas Building Center
3110 RM 1431, Kingsland, TX 78639, United States

+13253885752
Texas Country Charmers
18604 RM 1431 Suite B, Jonestown, TX 78645, United States

+15124840656
Five Starr Builders
14252 TX-105, Plantersville, TX 77363, United States

+19366899605
HL Custom Homes LLC
313 E Rock Island Ave, Boyd, TX 76023, United States

+19402109500
CMW General Contractors LLC
Barnhaus Steel Builders
Harborage Building Co.
3851 FM 663, Midlothian, TX 76065, United States
Broadshield, LLC
10008 Johns Rd, Boerne, TX 78006, United States

+18303319993
Rafter J Construction, LLC
36 Hunters Cir, Victoria, TX 77905, United States

+13615763825
Turnkey Custom Homes
Kenneth R Schroeder
241 N Commerce St, Centerville, TX 75833, United States

+19792296924
Metal Shops & Barns Fort Worth TX
7661 Wolf Hollow, Millsap, TX 76066, United States

+12149301029
Butler Built Homes LLC
JM Buildings, LLC
7733 South, FM2038, Bryan, TX 77808, United States

+19795891079
WD Metal Buildings
400 County Rd 114, Pleasanton, TX 78064, United States

+18002211054
Neagle Luxury Homes
567 Pace Park Rd, Salado, TX 76571, United States

+12546132626
McKnight Construction 1, LLC
15306 US-69, Pollok, TX 75969, United States

+19366752642
ETC Barndominiums & Steel Buildings
11101 TX-31, Tyler, TX 75707, United States

+19039456911
River Ranch Construction
5929 HWY 69 S, Lone Oak, TX 75453, United States

+19036625557
DFW Custom Homes
1015 Champions Dr Suite 100, Room 156, Aledo, TX 76008, United States

+18175879725
LakeWood Builders, LLC
5090 U.S. Hwy 190 West, Livingston, TX 77351, United States

+19369674140
D&M Metalworks
Tunnell Construction
609 Main St, Brownwood, TX 76801, United States

+13257483090
Our Barndominium Life
Stanley Construction
1021 E SE Loop 323 #140, Tyler, TX 75701, United States

+19035630493
Carl Patteson Construction, LLC
994 Co Rd 765, Moore, TX 78057, United States

+12105355269
Thielemann Construction Co LP
2310 S Market St, Brenham, TX 77833, United States

+19798369386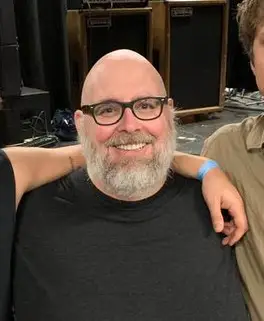 I'm James, your barndominiums advisor. Several years ago, I had no idea what barndominiums were. Although I'd spent over 10 years in the construction industry, the first time I heard about barndominiums was when I saw my neighbor building a new-style home. That was the first barndominium I've ever seen, and I found it so fascinating that I wanted to learn more about them.
More Posts