For many, owning a home is a necessity for life, however, due to its high cost, many people turn to home loans for assistance.
Moreover, with barndominium homes on the rise, prospective homeowners with tight budgets begin to wonder if they meet the criteria for a home loan.
As a result, this frequently begs the question, "Can you get a home loan for a barndominium?"
A barndominium, like any other house, can be financed with a home loan. To obtain approval, however, several documents must be presented to lenders.
In addition, depending on the lender's requirements, a minimum credit score is required.
To find out more information, this guide will illustrate the measures one must take to secure a home loan for a barndominium.
Key Takeaways
One must have a minimum credit score of 620 to qualify for a home loan.
FHA construction loans are suitable for people with low credit scores.
Most government-backed loans offer a no down payment policy.
Can You Get a Home Loan for A Barndominium? How To Get It?
The structure of a barndo is typically distinct from traditional houses.
With this, people facing a financial crisis and who intend to build a condominium, often ask, can you get a home loan for a barndominium?
Usually, banks and credit unions offer loans acknowledging barndos, therefore it is possible to get a home loan to build one.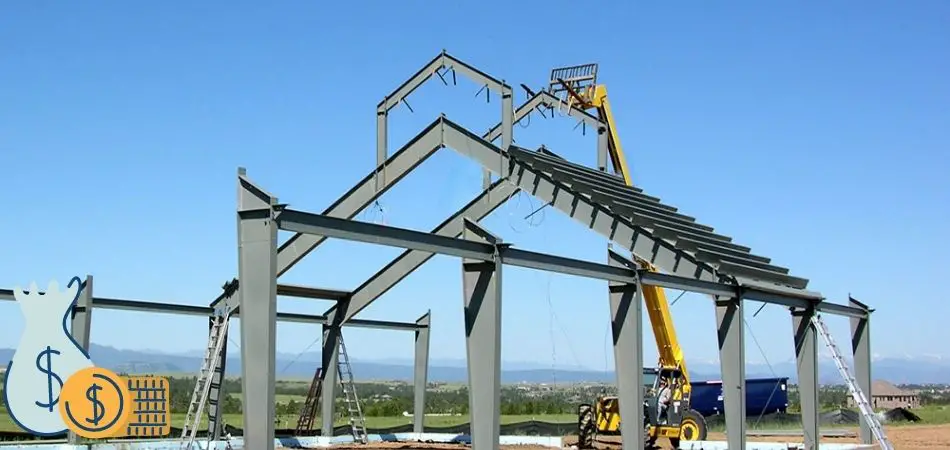 Home loans are the most suitable loans for barndominiums. These come with low interest, making them affordable for any class of people.
Also, due to their low-interest rates, one can save up money for other items like interior designing, roofing, etc.
Although, the application process is a little different from regular loans.
To get a home loan, one has to offer the actual property for sale to lenders as collateral as this gives lenders the right to seize the property if one cannot pay.
Furthermore, if a lender deems it necessary, they can sell off the property to recover lost funds.
Therefore, it is crucial to cross-check one's financing capability before getting one.
Types of Loan You Need for A Barndominium
There are several types of loans one can use to buy or build a barndominium.
While some of them are exclusive to a certain group of people, anyone can enroll in the others. A few loans for a barndominium are:
USDA Construction Loan:
USDA loan is an alleviation program with the United States Department of Agriculture's backing.
It aims to help every American to afford the home of their dreams by offering a zero-down payment policy.
Regardless of how affordable these loans are, it isn't easy to get a lender.
However, if one is lucky and finds a lender in the area, the loan can cover up the cost of land and the cost of building the barndo.
VA Construction Loan:
VA construction loans are yet another down payment free loans one can use to purchase and build a barndominium.
These loans are exclusive to just military personnel; therefore, not everyone can partake of them.
However, if one is a military officer, one can get a VA construction loan to build their retirement barndo.
Although, the issue is that it's scarce to find lenders that offer them, just like the USDA construction loan.
Conventional Loan:
These loans do not have the government's backing, and one would have to pay between 3 to 12 percent of the loan as a down payment.
On the bright side, it's possible to get lenders that offer conventional loans easily.
This is because the lenders that offer conventional loans constitute private companies. However, this doesn't mean that they don't follow the rules and policies of loans.
FHA Construction loan:
FHA Loan is yet another loan for a barndominium; it has the backing of the Federal Housing Administration.
This loan type is unique from the others because of its leniency towards borrowers with a low credit score.
It is possible to get FHA loans with a minimum score of 500. However, one has to be ready to pay 10 percent of the loan as a down payment.
How to Get a Home Loan for A Barndominium (The Process)
Getting a home loan for a barndominium is pretty easy. Although, this isn't the same for everyone.
To secure a home loan, one must observe several measures to ensure they appear credible in the eyes of the lender.
A few of the major steps one needs to check to secure home loans successfully are:
Check the credit reports
This step is the reason that most lenders reject a borrower's proposal. Do not go about applying for a home loan without checking one's credit score.
One has to research to see if they meet the lender's minimum credit before applying. This saves the user from the hassle of a strict ban from a lender.
For most loan companies, their minimal credit score is 620.
There are several means to check one's credit score; through bureaus like Transunion, Experian, and Equifax.
While checking, it's best to also look out for errors. One has to make sure there is no false credit and that all the info correlates.
Calculate the cost of the barndominium
The next step is contacting the contractor for the job. One has to work hand in hand to get an accurate quote for the construction of the barndominium.
This includes the cost of land, materials, permits, labor, and materials. This is crucial, so one doesn't jeopardize the request for the loan; there is only one chance to request a loan.
If the loan doesn't correlate with the cost of building the barndo, it might risk getting another loan, or still, one might lose the project to lenders halfway.
Get all the paperwork in place
After getting a quote for the barndo, get all the necessary paperwork in place. Most times, lenders request documents based on the company's policies.
Therefore, to be on the safe side, one has to gather paperwork comprising every financial history.
This helps to checkmate unforeseen requests of a particular document.
The lender's goal is to scrutinize one's financial history to see if they are credible enough to get a home loan from the company.
Look for the banks that offer the best rates
Just as the lenders' policies vary, the same way their rates also vary.  Going for the banks with cheap rates is crucial to maximizing the cost-effectiveness of building a barndominium.
This ensures that one completes the barndo at a minimal cost at the end of the day.
While at it, also check the banks' policies; it is common for a lot of banks to hide details of several costs in their policies.
Get pre-approved
After taking the necessary measures, proceed to the bank or loan company to get pre-approved by the lender.
Remember to go with the quote for the building and the necessary paperwork. During this stage, the lender will check all the documents they require.
This step will determine if one can get the loan or not. If the lender finds one worthy, they'll make contact for directions on how to get the loan.
Conclusion
If one is uncertain if they can get a loan for a barndo, and asking can you get a home loan for a barndominium? The answer is yes.
However, it takes a lot of documented proof to say how eligible one is for a home loan.  Read up to know everything about how to get a home loan for a barndo today.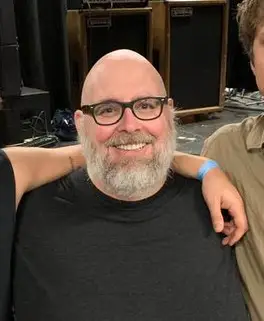 I'm James, your barndominiums advisor. Several years ago, I had no idea what barndominiums were. Although I'd spent over 10 years in the construction industry, the first time I heard about barndominiums was when I saw my neighbor building a new-style home. That was the first barndominium I've ever seen, and I found it so fascinating that I wanted to learn more about them.
More Posts