Barndominiums are the new housing scheme when it comes to building homes. The sudden rise in their demand is due to the perks they possess. The next question on everyone's mind would how affordable are they compared to traditional homes of the same size. In simpler terms, Can you finance a Barndominium?
Yes, you can absolutely finance a barndominium. Barndominium, also known as a barn house, is a worthwhile investment. It came into existence in the 1980s. However, in recent years, this metal structure has regained momentum. The reason is simple. Barndominium make an amazing alternative if you want to purchase a home at the most affordable cost.
Just like every other house, building a barndominium come with a cost. In this case, you may find it a bit difficult to finance one. Or given that barndominiums are not your typical traditional houses, you're not sure about how to finance one. Barndominiums may still seem expensive to an average person, but they are not as expensive as traditional houses of the same sizes.
However, rest assured that there are several ways in which you can finance your  barndominium project. In any case, there are numerous lenders ready to provide loans for this type of house.
In this guide, we will walk you through all the numerous ways in which you can finance a barndominium.
Getting a Home Loan for a Barndominium project
The most prominent way to fund a barndominium project is via a home loan. This gives you the luxury to purchase a house without worrying about a down payment. Instead, you pay back this advance every month. In any case, this is, without doubt, the smoothest way to obtain a property.
Getting a Conventional Loan for a Barndominium project
Most lenders provide conventional loans to aspiring barndominium homeowners. However, unlike regular home loans, you might need to pay a down payment which ranges from three to twenty per cent.
If you want to purchase a ready-made barndominium, the creditor will pay the current homeowner on your behalf. However, you must pay periodical principal and interests as your creditor/lender may direct. You can also utilize the value of your property as security for upfront payment.
Note that the terms and conditions of a conventional loan range from lender to lender. In some cases, the period of repayment may not exceed 10-15 years. However, in other cases, the lender might insist that you pay within 5-10 years.
Top 2 Types Of Home Loans For A Barndominium
The home loans for financing your Barndominium are as follows:
Federal Housing Administration (FHA) Loan
FHA is a government-sponsored advance. However, you can only get it from banks and private lending institutions. But here's the deal; the government-employed underwriters determine your eligibility for the loan. Also, you might need to prepare at least a 3.5% upfront payment after a successful application.
The best part is that it helps those with terrible credit scores to obtain a home loan.
Veteran Affairs (VA) Loan
VA loan is another amazing home loan type for barndominiums. However, it's only beneficial for military troops. This type of loan allows you to acquire a loan without a deposit.
Another advantage of this advance is that it does not come with stringent credit requirements. The reason is that it offers service to the military forces.
Where Do You Look For a Barndominium Loan?
The go-to place for a barndominium advance is your local bank. However, you should not throw caution to the wind. Make sure you browse around for subsidized interest rates and favourable terms of service. You might also want to explore other types of loans. In this way, you can figure out what matches your needs.
At any rate, your local bank may likely serve you better. However, this doesn't mean that you can overlook the following options:
Credit Unions
It also operates in the same way as brick-and-mortar banks. The remarkable difference between them is that it's challenging to work around the union. By and large, you must have an excellent credit rating. In this way, it will boost your chances of obtaining an advance for barndominium. You will also secure other benefits such as lower interest rates upon default.
Virtual Lending Institutions
It's one of the most recent forms of barndominium financing. One of the upsides of these virtual lenders is that their interest rates vary. They also focus on specific types of projects.
However, there are questionable online lending institutions out there. Make sure to read reviews and do your homework before opting for any loan platform.
Local Banks
Traditional banks make a fantastic option for individuals who do not have the best credit score. However, such individuals can pay additional interest to back up their credit.
The welcome news is that banks will offer several options for barndo financing. So if you like to explore, It's best to give your local bank a shot.
Brokers
Brokers sell loan products from several lenders. They can make an excellent resource if they specialize in loans for barn houses. They help connect prospective Barndominium owners to various financial institutions that can help finance their project. Brokers takes the hassle of having to look for only the best loan deals for your Barndominium.
Agricultural Banks
Agricultural banks will most likely finance your barndominium if you incorporate farming into your property. This could also make an excellent option for people who want a farming structure on their property. Plus, federal entities support most agricultural banks, making them a safe choice for financing.
Conclusion
Any individual looking to purchase a traditional house will likely be able to purchase a Barndominium of the same size. Although Barndominiums are quite cheaper than regular houses, not everyone would find them affordable. For this reason, there are various home loan packages that can help finance your home while you pay at a later date. Also various institutions can also help finance  your Barndominiums with to no requirements, except your contact details. They also grant loans to individual with low credit scores.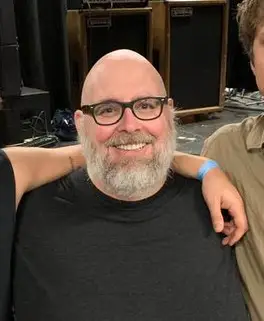 I'm James, your barndominiums advisor. Several years ago, I had no idea what barndominiums were. Although I'd spent over 10 years in the construction industry, the first time I heard about barndominiums was when I saw my neighbor building a new-style home. That was the first barndominium I've ever seen, and I found it so fascinating that I wanted to learn more about them.
More Posts